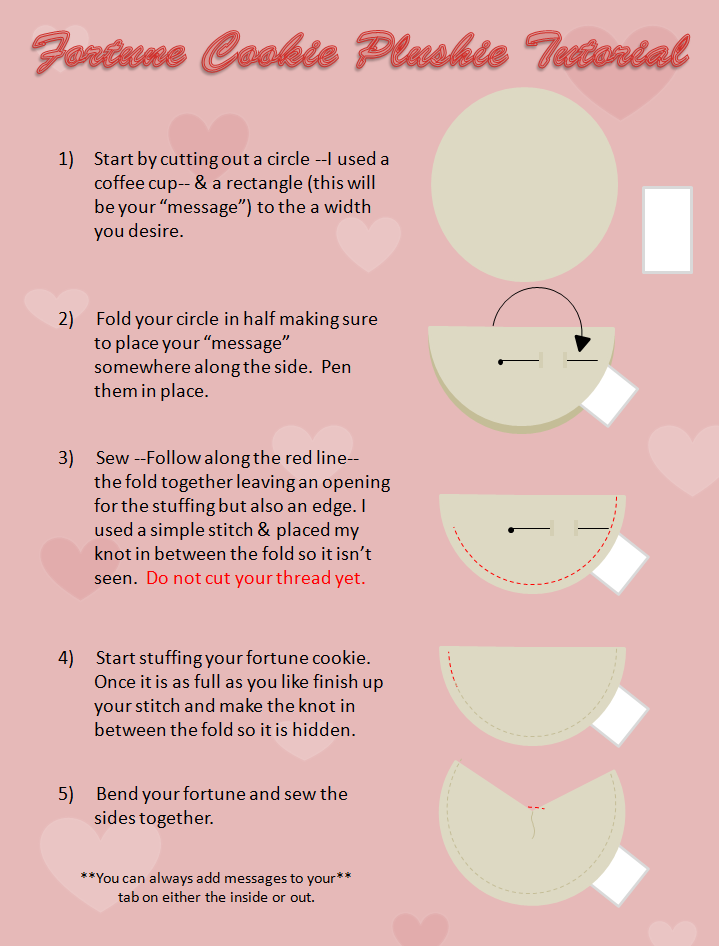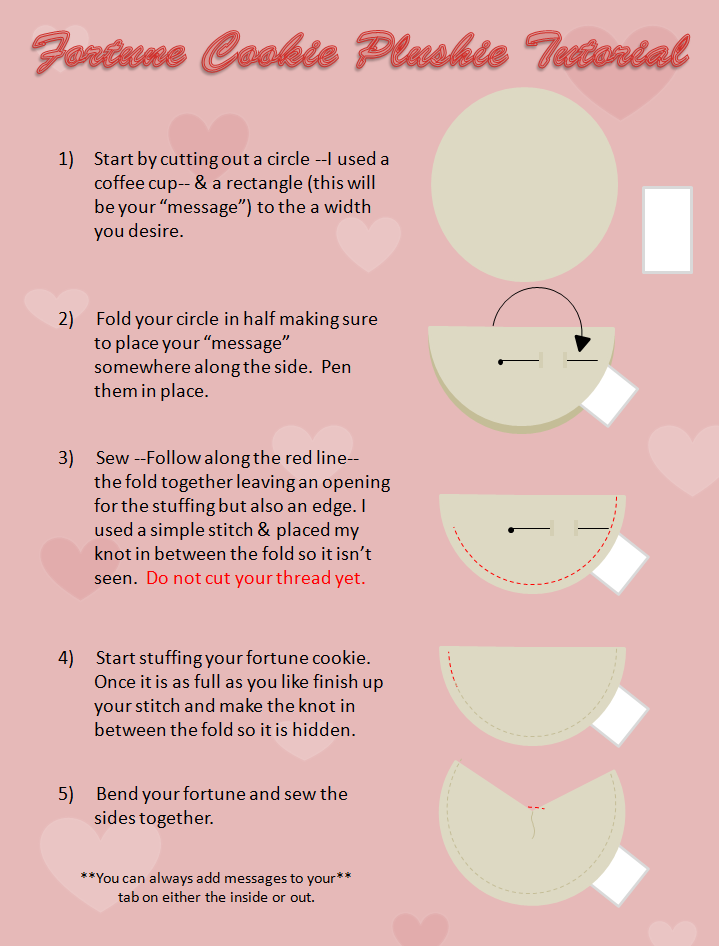 This was long over due & is the first tutorial I have ever made. I hope that it helps though. If you have any questions please feel free to ask & I will try my best to answer them. The finished results should look like
this
. BTW I used felt to create mine. If you use this and it help send me a link on here please

I would like to see if my tutorial helped.
You can add whatever message to your tab but this is not required. I painted a heart on the outside tab and wrote a message to my
husband
on the inside part before I sewed it together.

This is such a cute idea for Valentine's day

My boyfriend calls me 'Fortune cookie' as a nickname and so this comes in pretty handy

I already made one with a message but I will upload a photo after Valentine's Day, so he won't see it. Thank you for making this tutorial

Reply

Reply

i just made one and its super cute!
Reply

Ooh! This looks cute! I will have to make it!
Reply

So, was you husband able to read the message? Is it removable?

Reply

There is a few ways that the message can be detachable but I did not include it in the tutorial because I had made the tut. a long time before I made another cookie with the message being able to be taken out. The original he could not read/it wasn't removable but the later ones were.
Reply

What would you say is the best way to get the message to be removable?
Reply

You can sew a pocket with Velcro on the back of the message and on the inside of the pocket or just have a pocket or just use Velcro. The issue with the last options are that with just the pocket the message is easy to fall out and with the Velcro, the stuffing sticks to it. Hope this helped.

Reply

im making one!
ill show you when its done! thanks so much!
Reply

so cool i'm gonna make one thanks to you soooo much ;3
Reply

Reply


Thank you. It took me so long to upload it because I
am lazy
was busy and had no time to make it.
Reply