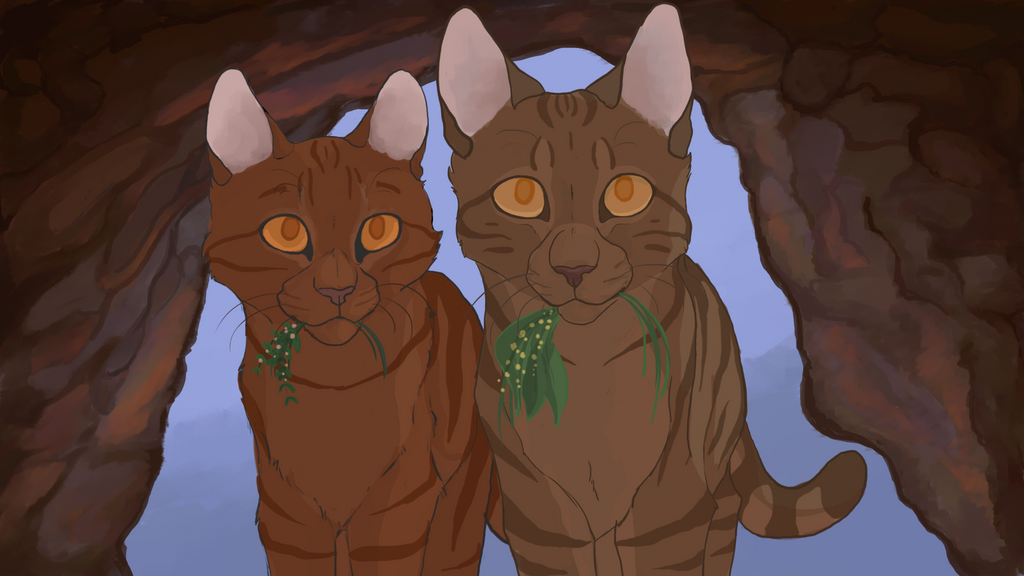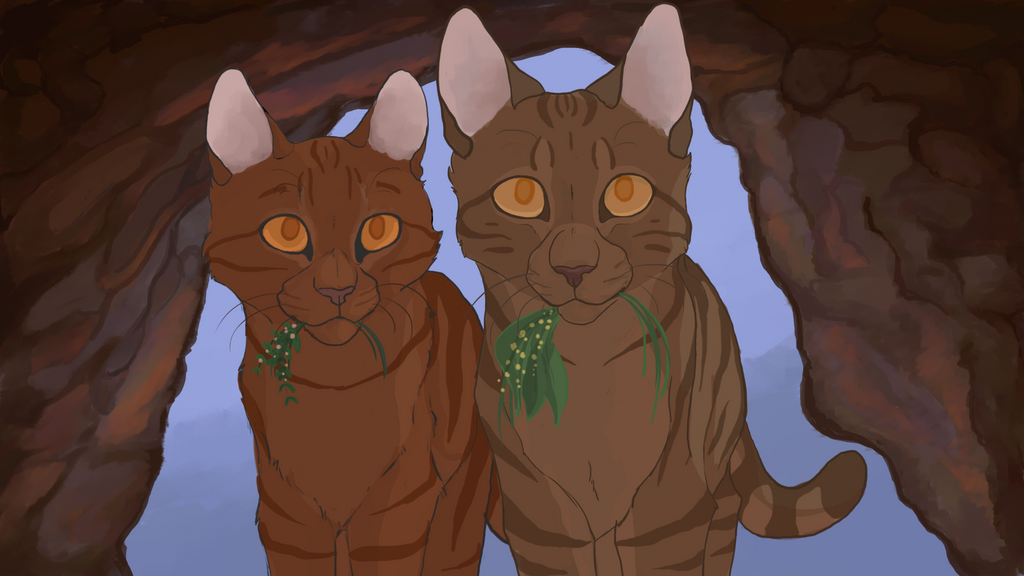 Watch
Leafpool and Alderheart entering the medicine cat day after collecting herbs

This is a frame for a Warriors PMV Map:
www.youtube.com/watch?v=Y2Pl68…
The lighting was difficult for this because I wasn't sure what to do for the backgroud (I tried to draw the vines shielding the medicine cat den but they looked so strange I couldn't manage it) and its the first time I've drawn light reflecting on rocks like that, I'm not sure how it turned out but I'm quite pleased with the result

Comments and suggestions are appreciated! I want to improve drawing backgrounds


Loving their family resemblance! I love the shading on the rocks, too! I think maybe you could have made a simple out-of-focus background, but this still looks really good! Awesome job!
Reply

Thank you! I actually thought about their family resemblance while drawing it so I'm really glad you picked up on that!

Yeah I wish I had added more into the background, but I got kind of worried because I didn't want the background to ruin my part so I chickened out in the end and just put the sky x) Backgrounds are definitely something I want to learn more about this year

Reply