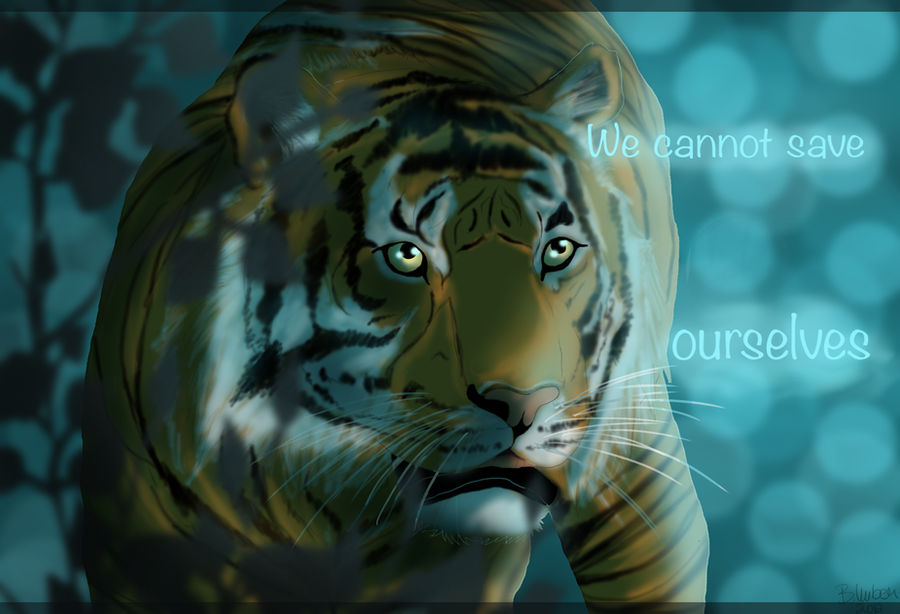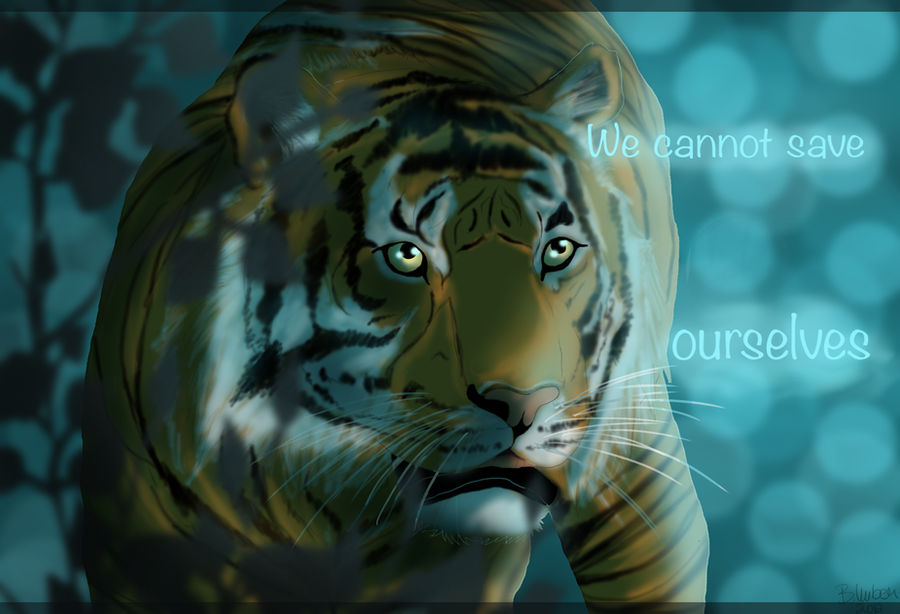 The Amur Tiger or Siberian Tiger
Quote from WWF: "The Amur or Siberian tiger is the largest sub-species of tiger and is primarily found in south-eastern Russia and northern China. In the 1960s it was close to extinction but its numbers recovered and are around 450 today. Poaching and habitat destruction once again push this tiger close to the edge."
We need to help. It can't be that tigers and other animals are near extinction. And it's mostly the fault of the humans. It CANNOT be possible for such a large species to just die out.
We humans push them back, take away their natural habitat, hunt them, abuse them, and do much more worse things.
These things
need to stop.
I am a person who is always deeply concerned with the world and their inhabitants. I love helping people, yes, but animals have no voice. They cannot stand up and tell the humans to stop. They cannot fight back, they
cannot save themselves.

We humans are the cause of their extinction, but we can also be their saviors. We CAN help. Everyone can.
Quote from WWF: "We have lost 97% of our wild tigers in just over a century. With as few as 3,200 remaining, action is needed to increase and strengthen their habitat and protect the species from major threats such as poaching."
For more information on tigers, etc, please go to this site:
[link] . It is an excellent information source from the WWF, telling you about the different species of tigers, the threats to tigers, but also ways of saving them.
Other works like

's
[link]
§ion=&global=1&q=capukat#/d592xuz inspired me to do this thing. I wanted to do it before too, because I actually want to ACHIEVE something with my art.
Please also check out Capukat's group [link] Animal Awareness. I am a contributer to this group myself and I hope I COULD contribute something.

Also thank you for taking the time to read this.

I hope you consider donating something to help save the tigers or spread the word like I do by making some art. I feel like this is the least I can do.

---
Reference: [link]

Copyrighted by

Do not trace, steal or otherwise restribute. Thank you.
Hello! Even though I can't draw better than you, I'm going to bravely write a critique..

So first, it's a beautiful, inspiring piece. I didn't give you as much for originality because recently there have a been a lot of animal awareness drawings, but that doesn't mean it's not a good piece.
Your technique is good, like always. I like how you made the markings on his face scribbly-looking, which helps him look more natural. His expression is done nicely too, which I will talk about more in Impact. I'm noticing that the wrinkles between his eyes are kind of... awkward, if you know what I mean? Otherwise, technique is good.
Back to his expression. Even though it's probably a normal tiger expression, I felt like the hang of his mouth and details on his face made him have a sadder type of expression, and he's looking up at the words, as if understanding. That's why I felt it made a big impact, on me at least.
All in all, it's an awesome drawing. :')
Thanks for reading,
~rainfreezer
The Artist thought this was FAIR
31 out of 31 deviants thought this was fair.