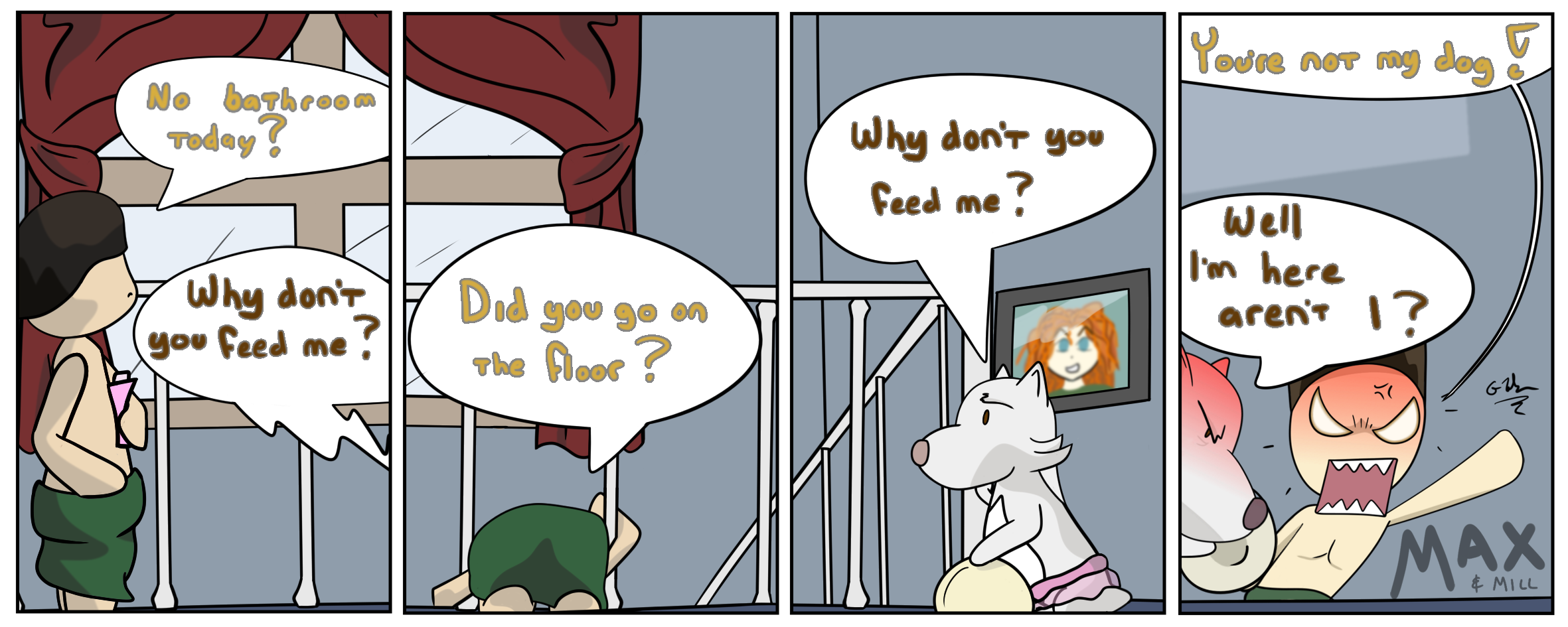 Watch
*COVER*
<<
o >>
This is super late, but unlike previous entires, I had to make (effectviely) four new backgrounds, as simple as they may be. It was supposed to be easy (as you can see they form a continuous background, but my computer REFUSED to let me do it as one image, and os I had to align and draw each segment instead of the whole thing) I also have ben experimenting. I've been told that some of the text has been difficult to read. Now, I want to avoid using a text tool, as I feel writing out the letters adds a nice character to it, so I've been trying different things to make them look nicer and/or readable. So this is the frankenletters of my comic!
Also, I was trying smaller comics, so I had to resize my base and my scenes after the fact. WOO! Housekeeping!
All that out of the way and we FINALLY see some more of Max's house. His house seems rather lavish for one person, but maybe there are some clues as to why that is?
Sorry for the delay, but I can say that the next ones might be slightly delayed as well. As we're seeing yet MORE of Max's house. However, on the flip side, once they are all designed the next batch of comics should go rather smoothly.
For those of you wondering why it takes so long to design a "set", I have things in foreground, background and midground. THis gives me immense flexibility later, but takes a lot of planning and forethought now. Again, once it's all said and done, it will go smoothly.