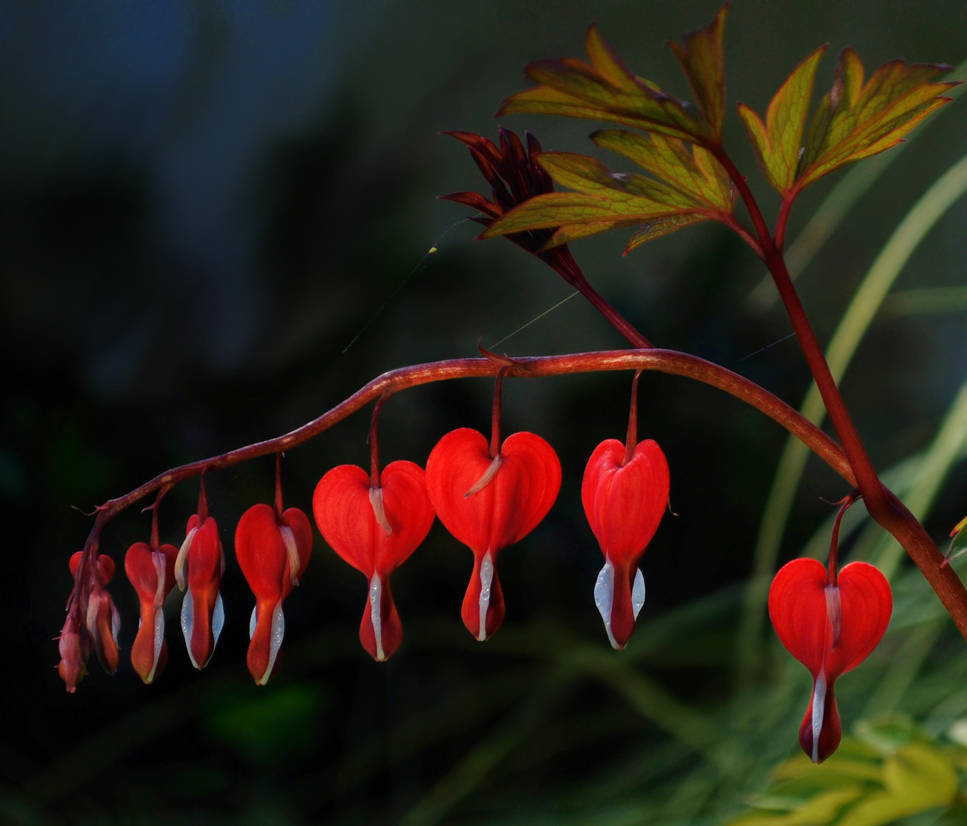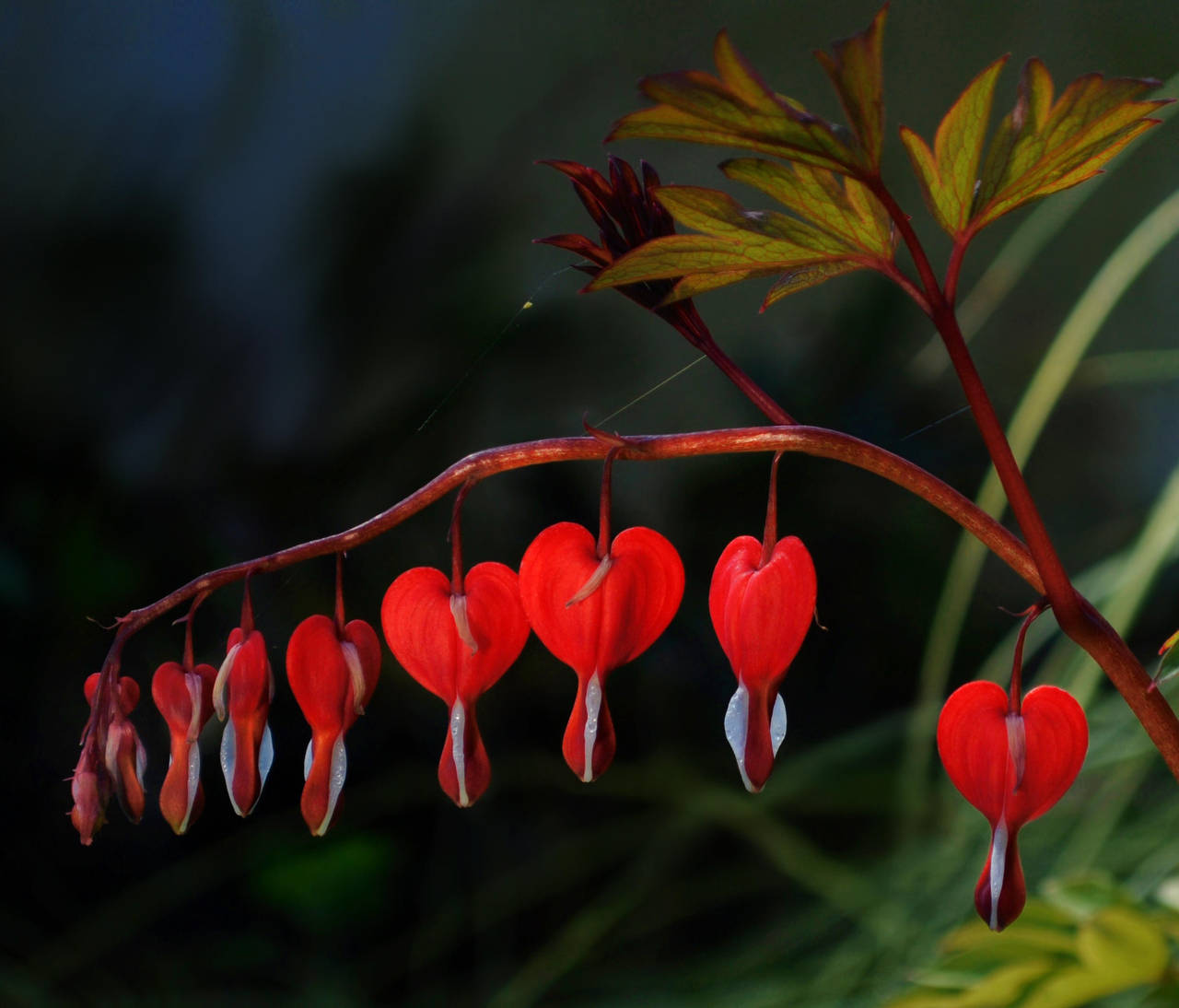 Watch
This is Lamprocapnos spectabilis 'Valentine', a more compact variety of the common bleeding heart, with a more intense red flower color. The plant needs a moist place in the half shadow that is not to hot in summer, during resting time. This variety falls almost true from seed, as we could realize here with our many seedlings.

I want to dedicate this picture to

, again, for her generosity. Thank you very much, my friend!


amazing flower and shot +
Reply


Richtig schön Kevin!!
Reply

these were my oma"s fav..........

Reply

Same here - they simply have a very special nostalgic charme.

Thank you very much, Edie!

Reply

Reply

Such an intense red, a truly "bleeding heart".
Reply

Ooooh I like this darker red version. Mine are all very pink. And I have white and one other variety.
Reply

You should try this one, Tara!

You may get it from Ashwood, for instance. If you do a web search to find a supplier, please look for 'Dicentra Valentine', too.

Thank you very much!

Reply

Reply