UPDATE
: Death's Head Acherontia species are now banned for reaching the maximum number of designs allowed. Please choose something from here instead
sta.sh/2pxb93e7ofy
Here we go with a new art contest!
If you have questions, feel free to ask in the comments!
The "draw my oc" theme is getting old so let's try a new theme, and this time it's a design contest!
The theme is to design a new Suzumega armor for my characters Altair and/or Hummer!


Altair and Hummer current designs: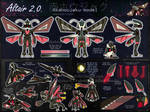 so you basically need to draw an alternate suzumega form/armor for them!Suzumega = Hawkmoth in Japanese, keep that in mind!
So no butterfly or bee or grasshopper, or random bug armor, I want hawkmoths!
DEADLINE: JULY 30Rules:
There is only one rule! You need to base your model on a real hawkmoth! You can google for interesting hawkmoth species or use the references that I provided here:
sta.sh/2pxb93e7ofy?edit=1
There are plenty of pictures of all the colors, so you should find something interesting enough! Many moths have a complex wing color pattern, you can, and should,
simplify it
! Simplification is absolutely welcome! I'm lazy and I love simple things.
When submitting your design, remember to write the scientific name of the hawkmoth it's based on!
So I can verify that it's really based on a real animal.
- It is NOT mandatory to share this contest, but if you do and spread the voice in a journal or status post we might have more entries and therefore unlock more prize tiers.
- If I have less than 5 entries, there will be no winner and everyone will receive 100 points as a thank you for participating.
- the best designs MIGHT appear in the future chapters of my comic!
Tl;Dr Advanced optional tips, you can ignore these if you want.

1- If you want to have a better chance at winning, keep the design simple and compatible with the medabot universe or compatible with the robots that we currently have in the real world like Aibo. If you draw something super complex, with wires hanging out everywhere like in transformers-movie style, your entry will still be very welcome but you *might* have a reduced chance at winning. I used *might* because it's a possibility, not a certainty. You might still win if you hit the right strings.
Here are a few real life robots that are in the right simple style that I'm looking for:
Aibo:
icdn5.digitaltrends.com/image/…
Robi:
www.model-space.com/media/cata…
Miposaur:
origin.costco.co.uk/medias/sys…
Kiki:
edgy.app/wp-content/uploads/20…
IMPORTANT:
I'm looking for entirely new designs in a style compatible with my comic. If, for example, you draw Hummer in Transformers style, that doesn't count as a new design but as the same design I already did but in a different lore style.
However:
the design doesn't need to be completely different or revolutionized: kid Hummer (M
acroglossum stellatarum
) is very similar to Hoshi Hummer (M
acroglossum pyrrosticta
) which is also very similar to Kageyami (M
acroglossum mitchellii
). In fact, they are all "macroglossum" hawkmoths. If you chose a different macroglossum species, you're very welcome to design a medabot with a design very similar to the "macroglossum" series (this means that you must use any species that has a name starting with "macroglossum" like for example
Macroglossum bombylans
or
Macroglossum passalus.
Sorry I'm geeking out,
plz sb kill me).
2- I prefer Hawkmoths over moths, and of all the sphingidae family, I prefer Macroglossinae. All the animal references in this folder
sta.sh/2pxb93e7ofy?edit=1
are macroglossinae, but if you want to use a different species it's perfectly acceptable as long as it's a real animal.
3- The new design can have no legs and be a full floater if you like so. There is no need to keep it bipedal.
4- Remember to leave the space for the medal hatch on the back.
5- Suzumega, like real hummingbird hawkmoths, are built for speed and agility so your design needs to keep this trademark characteristic into consideration.
6-
If you have a good idea about a design but have no interest or no idea about designing weapons, leave weapons out.
I'm looking for armor design, so you can just keep the same weapons they're using in my own designs. In fact, in the medabot lore, almost all stag beetle models use the same weapons, almost all hercules beetle models use the same weapons, so it's perfectly fine if my suzumega medabots keep using always the same weapons. However if you have a good idea about a new weapon design, go for it!
But what if you want to keep your own design and make it your own medabot?

You can keep your design as your medabot, but you can't use a suzumega medal on it because there are only 2 and they're my characters. You can either create your own fanmedal, or you can use the Akumatenga medal which is the commercial version of the suzumega medal, produced by mixing a clone of Hummer's medal with an energy core from a cat medal.
Judgement:

Judgement will consider, in order of importance:
1- originality of the design
2- loyalty to the color patterns and shapes of the real species of hawkmoth chosen
3- compatibility of the design with the physical and/or medabot world
4- compatibility with my characters abilities and personality (speed/infiltration/agility)
5- extra winning points if your design is based on a macroglossinae species - see list
sta.sh/2pxb93e7ofy
I WILL
NOT
CONSIDER:
1- Artist skill
2- weapons design
3- stats
You can design new weapons if you wish, you can write a huge description of your design with all the medaparts stats if you wish, that would DEFINITELY make me extremely happy, but it's not mandatory to win and it won't give you extra winning points, so don't be afraid to post a simple design with no text on it and no original weapons. It will be as much welcome as any other design with crazy looking weapons and lots of descriptions.
Prizes:

If you can't enter this contest but still wish to partecipate by donating a prize, let me know in the comments and I'll add your prize to the list! I will feature all the prize donors!



1st place (unlocks after 5 entries):
- 800 points
- Ohhh, what kind of egg is this?
- Full shaded artwork of one of your character with a simple background, examples: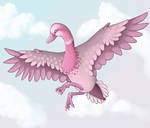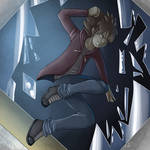 2nd place (unlocks after 10 entries):
- 200 points
- Rhodonite Deergonfly egg
- Cell shaded artwork of one of your character, examples:



3rd place (unlocks after 15 entries):

- 100 points
- Zircon Deergonfly egg
- Flat color artwork of one of your character, examples:



4th place (unlocks after 20 entries):

- 50 points
- Mistyraptor citrine egg
Entries so far: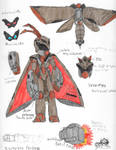 Eumorpha Pandorus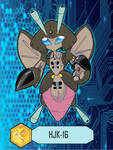 Agrius cingulatus

Theretra japonica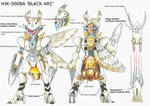 Lymantria Monacha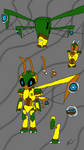 Cephonodes Kingii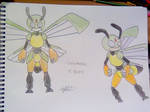 Cephonodes Kingii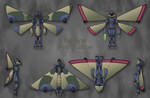 Daphnis protrudens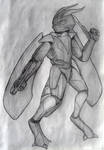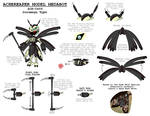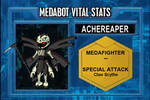 Acherontia lachesis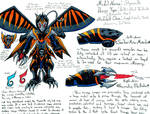 Acherontia Styx



Amphion Floridensis