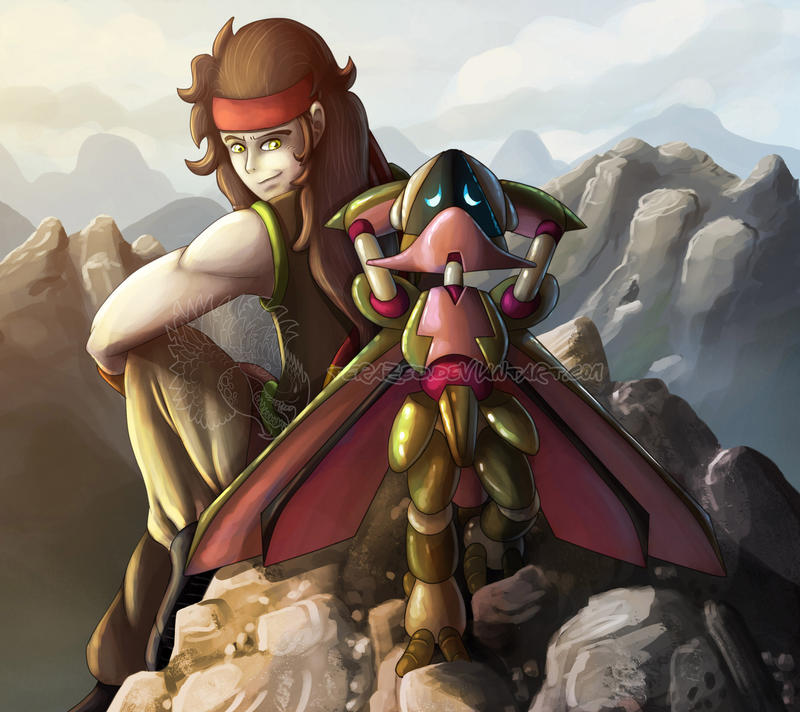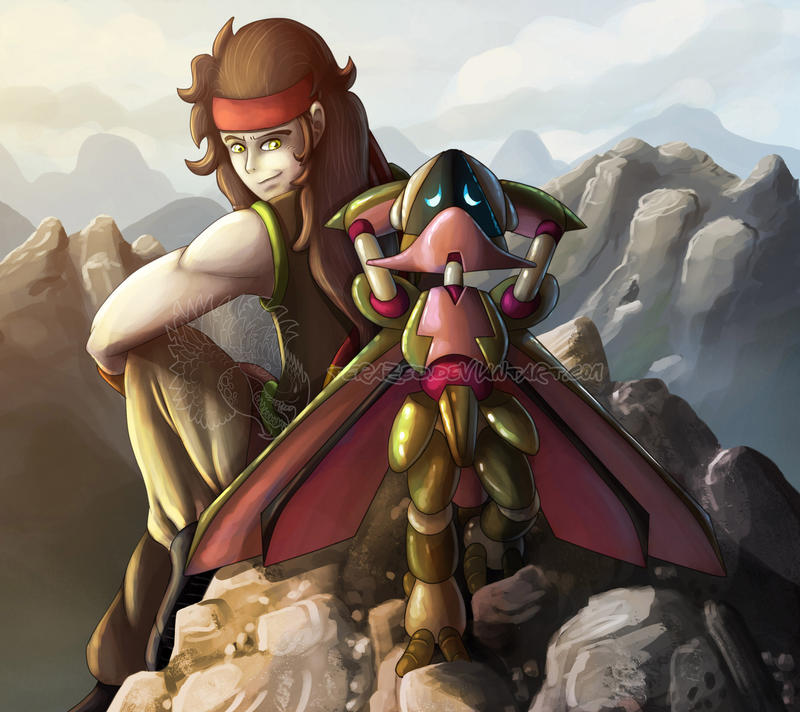 Watch
Benisuzume needs more love.
I wanted to experiment with warm lighting here, and rocky mountains, because my mountains had always been lame so far.
I'm quite happy with the rocks, not as happy with the lighting but oh well.
READ THE COMIC HERE:
altairsky.deviantart.com/galle…
Support me on Patreon! www.patreon.com/altairsky
As I stare at this piece, I am thoroughly amazed by your skill. This piece is amazing, like I am quite in love with it. The main subjects of the piece are so well detailed, the lightning is beyond exceptional, and over all the piece within itself is very well brought together.
On the flip side however, there seems to be SOME lack in detail when it comes to the background, it looks like a bunch of color layers strung together, but even so, the piece is still amazing. One ACTUAL problem I would kindly point out is how the face of the human is slightly off centered, more specifically the eyes.
Other than that I have no issues with this piece. Please keep producing beautiful art like this, I can't wait to see what else you have in store for us in the future

The Artist thought this was FAIR
9 out of 9 deviants thought this was fair.
All i have to say is,wow. Just, wow. Every little thing about this picture is purely everything right about Deviantart and is kind of the reason why I even joined in the first place. The background is so realistic that it seems like that I could reach out and touch it. The anatomy is just absolutely superb, with the character looking realistic enough to be good, but not so realistic that it reaches to uncanny valley levels of creepiness. The lighting is where it should be, The clothing is drawn extremely well, and the robot is a perfect balance of cartoony and realistic. In short, 5/5 stars my man. Keep up the good work.
The Artist thought this was FAIR
4 out of 5 deviants thought this was fair.