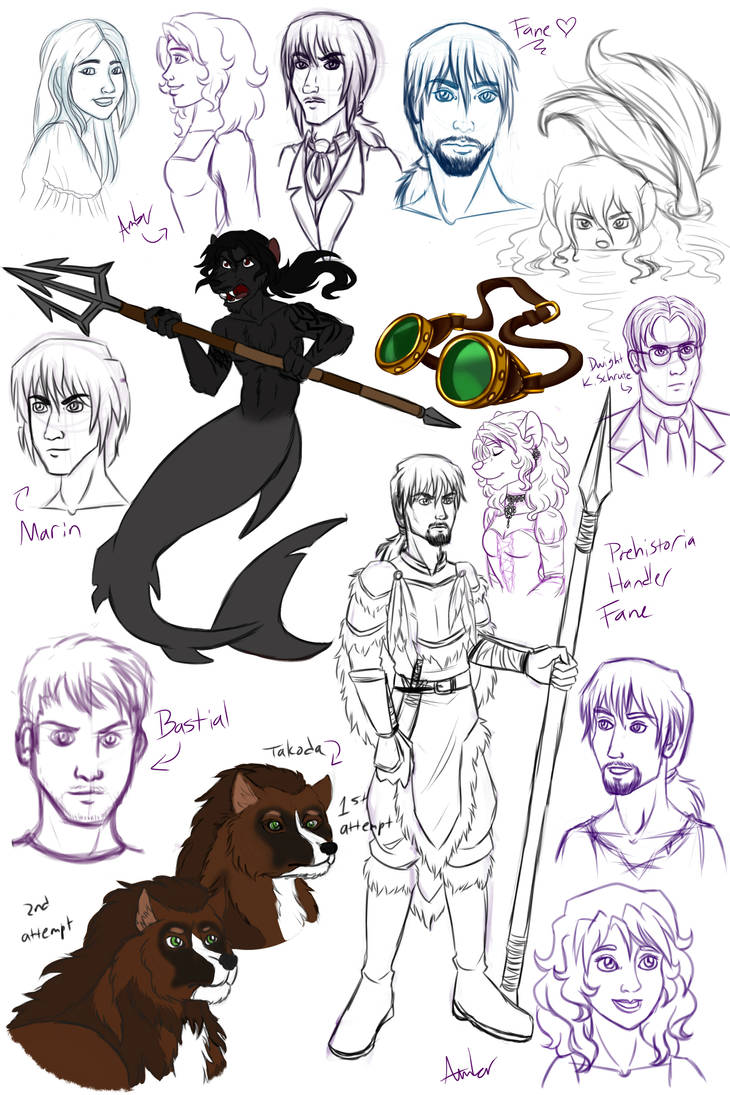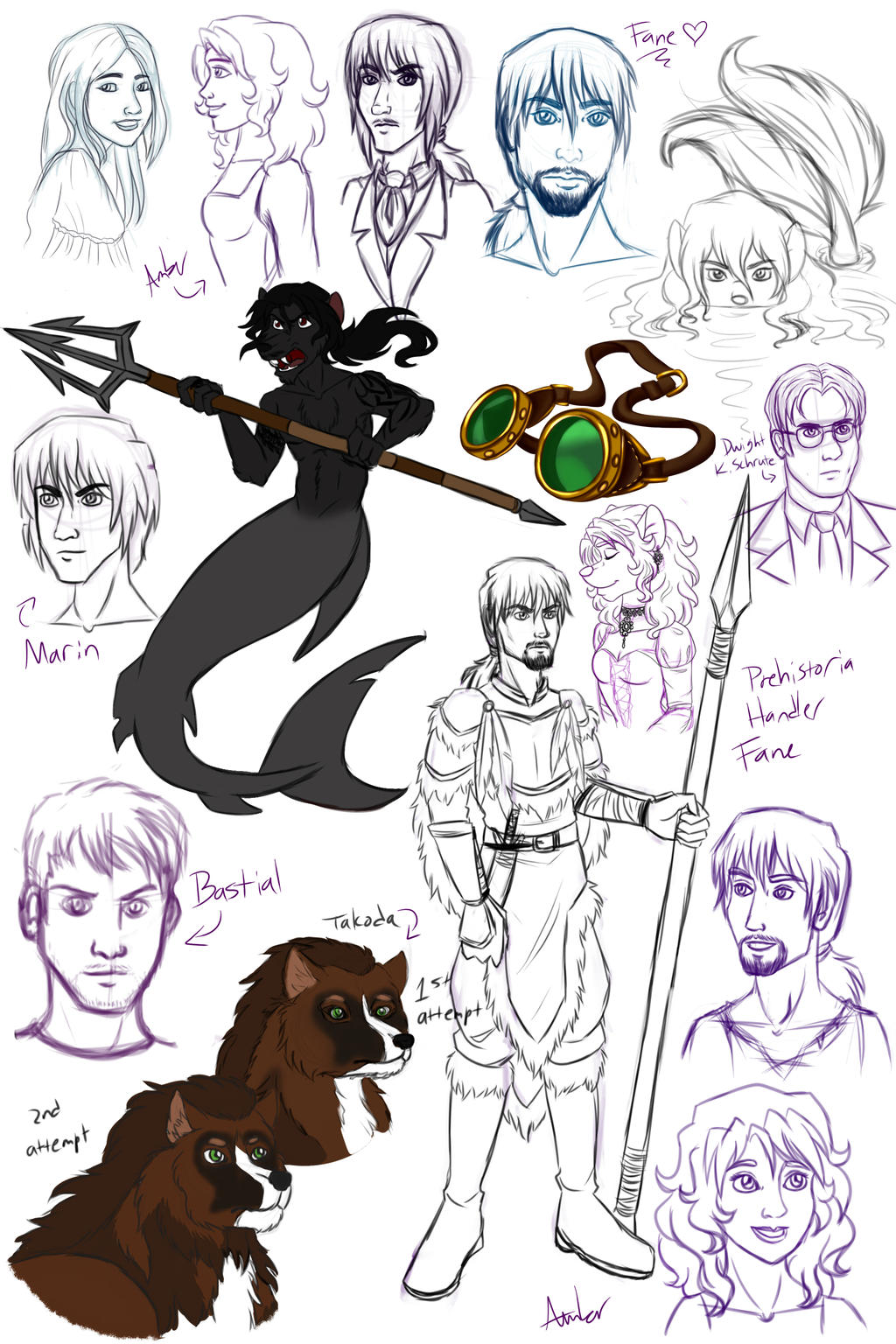 Watch
Just a bunch of randomness

Lots of random floating heads because this months art challenge theme was human faces and objects (that also explains the random pair of steampunk goggles). Yes, that is Dwight from the Office. He's there only because I asked my brother who I should try to draw and he's binge watching it on Netflix

Not totally sure I've figured out how to draw human heads comfortably. Women's heads are so much easier for me for some reason. But I think I've finally got a close enough one for Fane that this is probably how I'll draw him as a human from now on.
TerriTheSketcher
suggested a beard, and I actually really like it

What do you think? Does a beard suit him?
Also, thanks to
NightMagican
, I've recently joined

and obtained my very own Worg! I haven't done anything with him yet because I seriously have no clue how to draw Worgs... or non-anthro canines period. But anyway, I've decided that I think Fane will be his handler. He won't be the bloodthirsty count we all know, so it's going to be interesting playing with his and Takoda's backstories and have them interact with other tribe members

Also, merFane for MerMay

"Shark Fane, ooh ha ha!"
I hate I didn't get to color him for MerMay. I really want to make more of him now

I love him with tattoos so much! Might change them though. I have another one picked out that will cover his entire back

Fane, Marin, and Amber (c)Me
Bastial (c)

Lucille (c)

Dwight from the Office (c)Ricky Gervais, Stephen Merchant, Greg Daniels (I don't really know who to credit there as I know nothing about the show. These are the writers and creators though

)