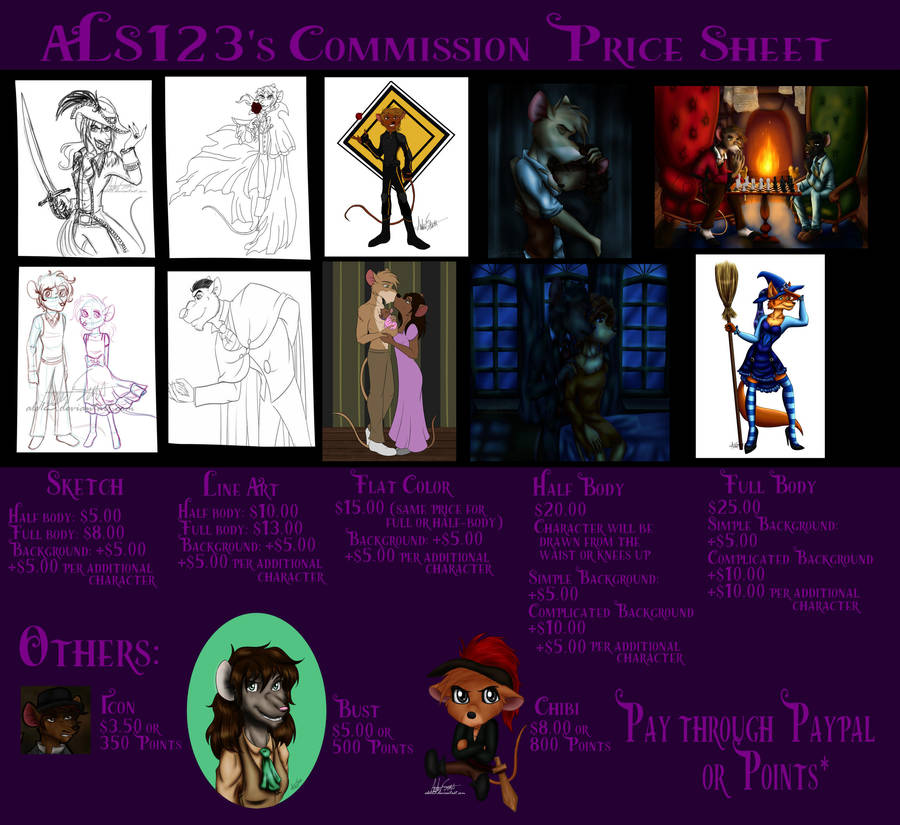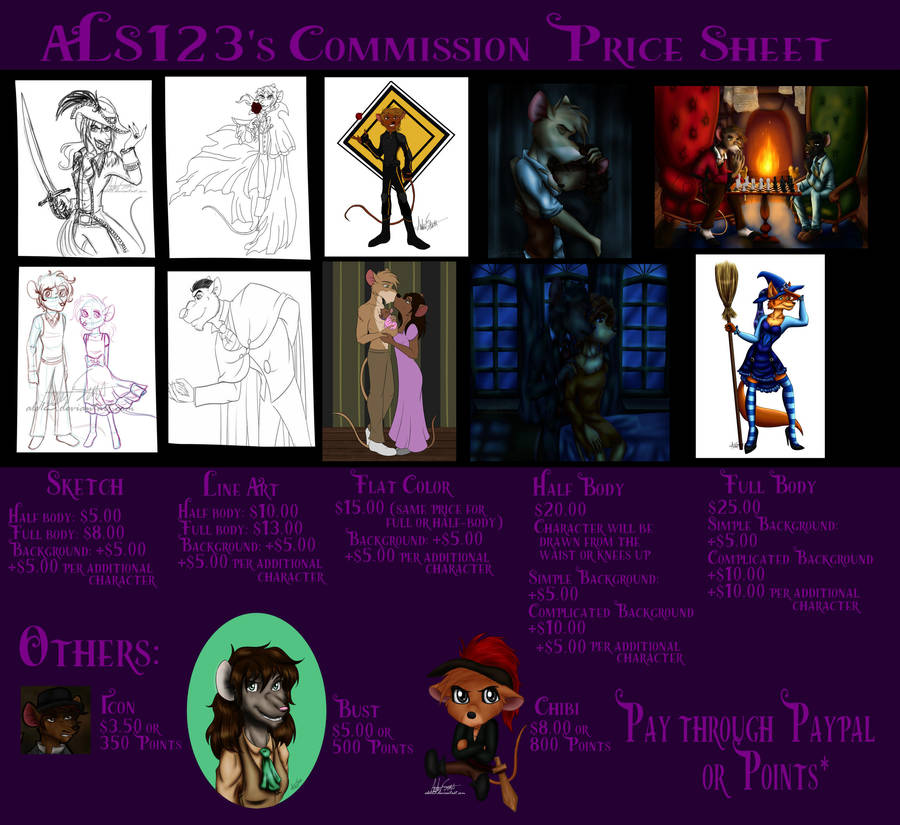 Watch
EDIT 12/11/2017: Just realized I made a mistake with the chibi and bust prices not matching my commission widget because I accidentally switched the prices. Bust is $5.00 and Chibi is $8.00. Sorry for any confusion

Hope this makes sense. Any questions or if anything is confusing just ask

These rules apply to all:
-I do not only draw mice! I can do other anthros or humans
-No nudity/sex
-Blood/violence is ok (to an extent)
-I will accept payment after completing the sketch. Only until the commissioner approves of the sketch and pays will I complete the piece.
-Communication through Comments here or Notes
*Note: I will only accept dA points as payment with Icons, Chibis, and Busts. Everything else through Paypal. I just prefer paypal and feel more comfortable doing it this way.
Patreon

Facebook

Instagram
ArtStation
Ko-fi

Reply

Yes, still open!

Reply


YASSSS!
Do you use Paypal for them?
Reply

Reply