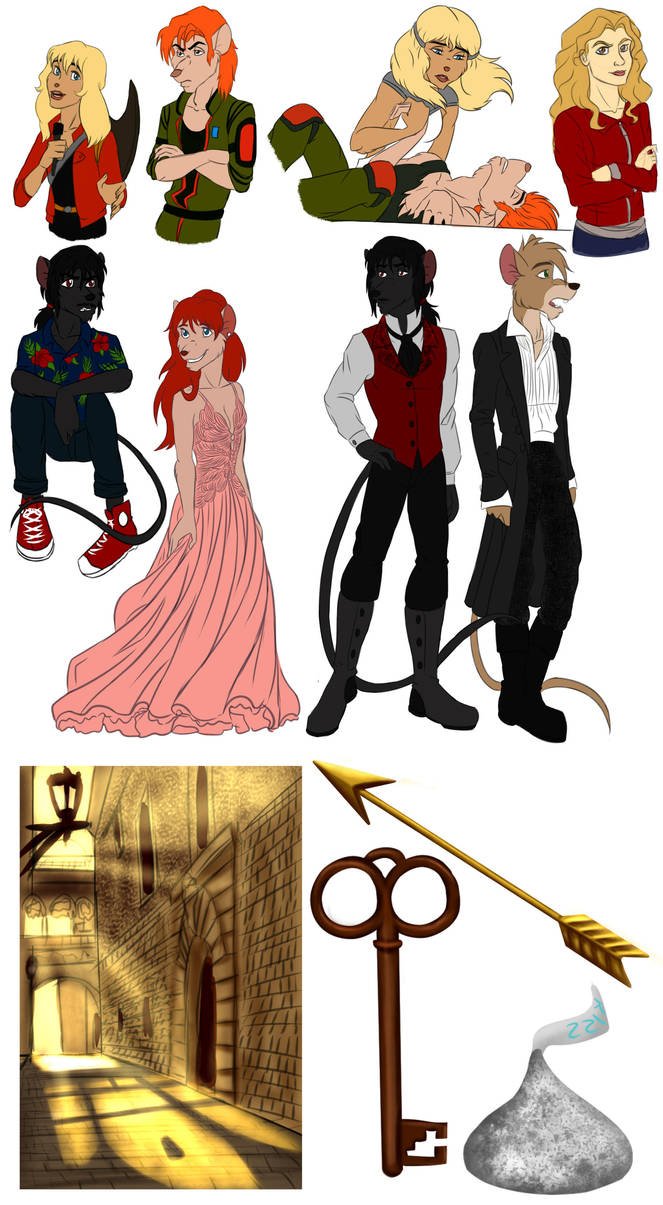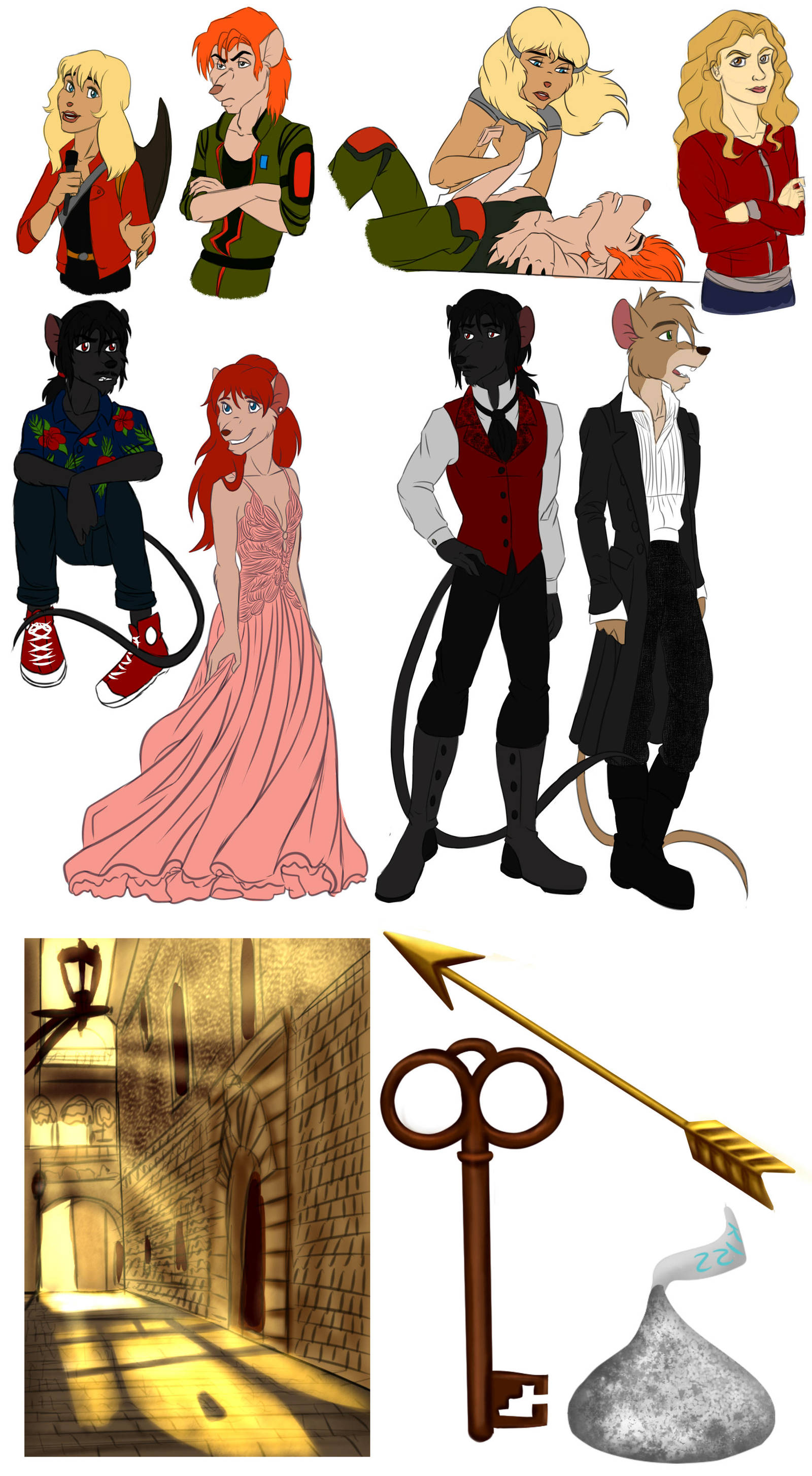 Watch
This month's theme for the art challenge I'm doing with
MimmiMe
was clothes, objects, and city backgrounds. This month was a little rough and I didn't have as much time as I hoped, and the deadline kind of snuck up on me, so there's not much to see. Mainly clothes. I'll try to do more for May

Left to right, top to bottom:
-
CherlnIDA
introduced me to this little gem of a movie called Rock and Rule that was made back in the 80s by an animation studio in Canada I think. It was a flop and it's kind of easy to see why, but honestly I enjoyed it. It's set in a post-apocalyptic world where humans and rats sort of mutated into human-rat hybrids. I used more of my style of drawing rodents here, in the movie they look like humans with rat ears and noses. They don't even have tails!

So much more could have been done with the storyline, and the villain was awesome, and the ending was pretty epic. I love the animation style too, reminded me of cartoons I used to watch as a kid. And a ton of catchy songs

But anyway, I had to draw two of the main characters, Angel and Omar. This was Omar's expression through almost the entire movie

And I just had to draw this moment in the final scene of the movie where it looks like the good guys are about to lose. Just an kind of awesome moment for Angel and Omar right after this part. You have to watch it to see

-Next is Emma from Once Upon a Time. I have become addicted to this show, guys. I hate that I can't draw humans because I REALLY want to draw the characters in this show. I cringe looking at this attempt to draw Emma, but I gotta start somewhere, eh?
-Next, I played dress up with Fane, Maria, and Basil. Yes, Fane is wearing a tropical shirt and jeans (
CherlnIDA
asked for that because this is what he wears in her latest fic

) Maria's dress and Fane's next outfit I found on Pinterest I think. I tried to bulk Fane up a bit because I always draw him way too skinny. And I really wanted to show the height difference and sort of body type between him and Basil. They're about the same height, but Basil is thinner. And Basil's outfit I referred from a photo of Benedict Cumberbatch

-Next is a colored sketch of a street scene I found... honestly I don't remember where it came from

-And finally are some random objects in my room

More sketchdump-->
als123.deviantart.com/gallery/…