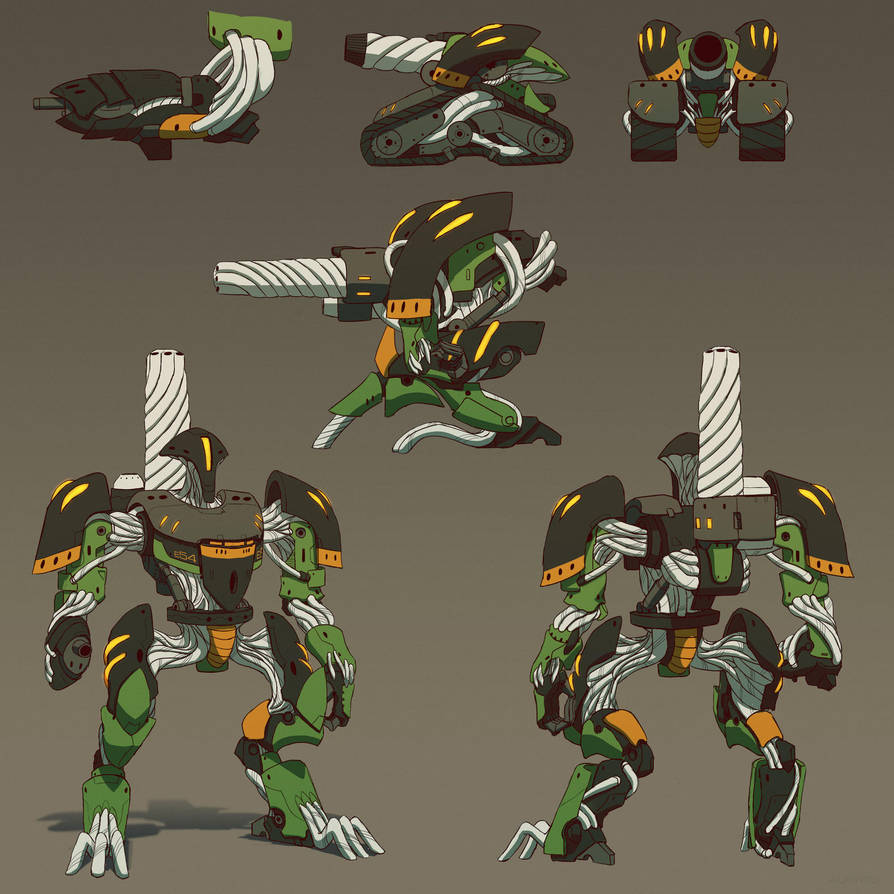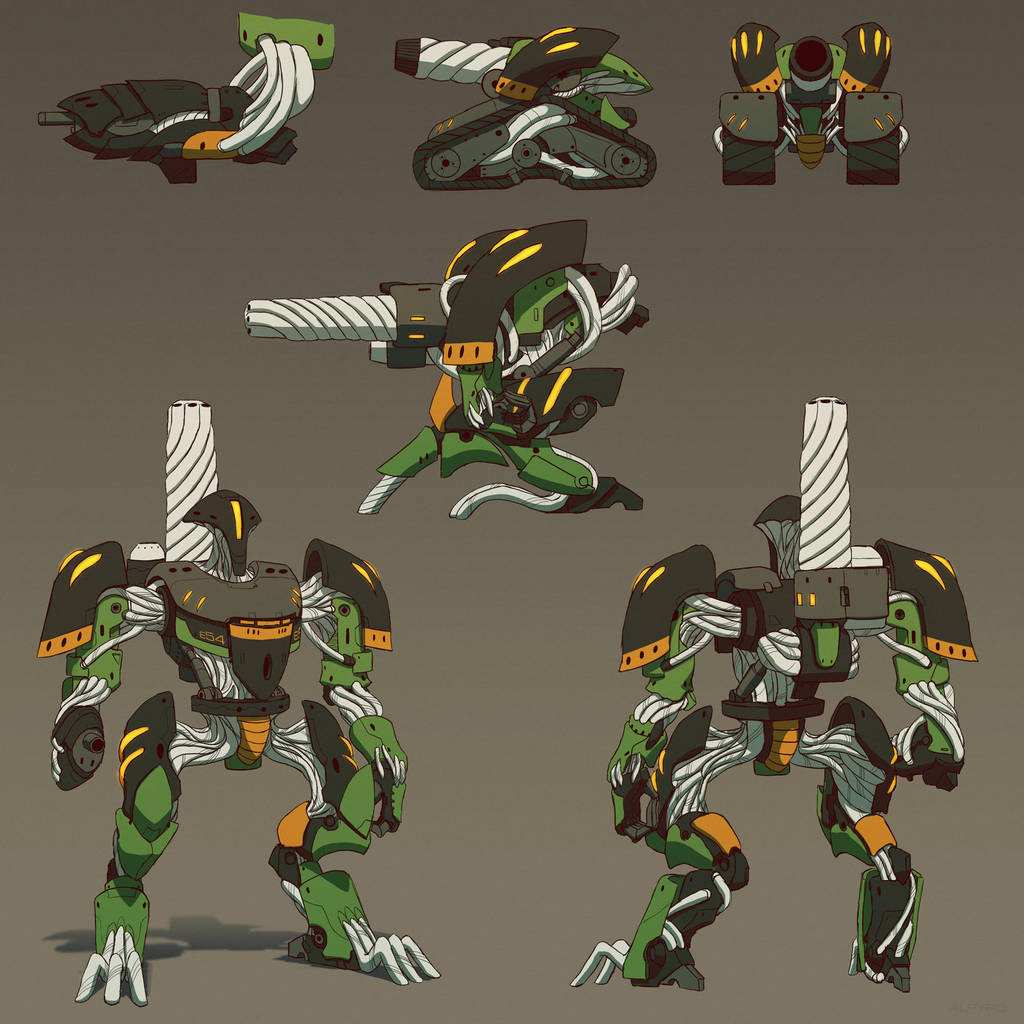 Reply

Darn, I think the middle one has Turret's syndrome
Reply

Why is this not in Overwatch. It's awesome!
Reply

Cool, looks like Neural net Robots I saw in an very old robot documentary. The idea was making a robot as simply as possible, minimal amount of circuits and parts, with had legs made of what looked like Lolipop sticks.
Reply

Cool design. Very alien like.
Reply