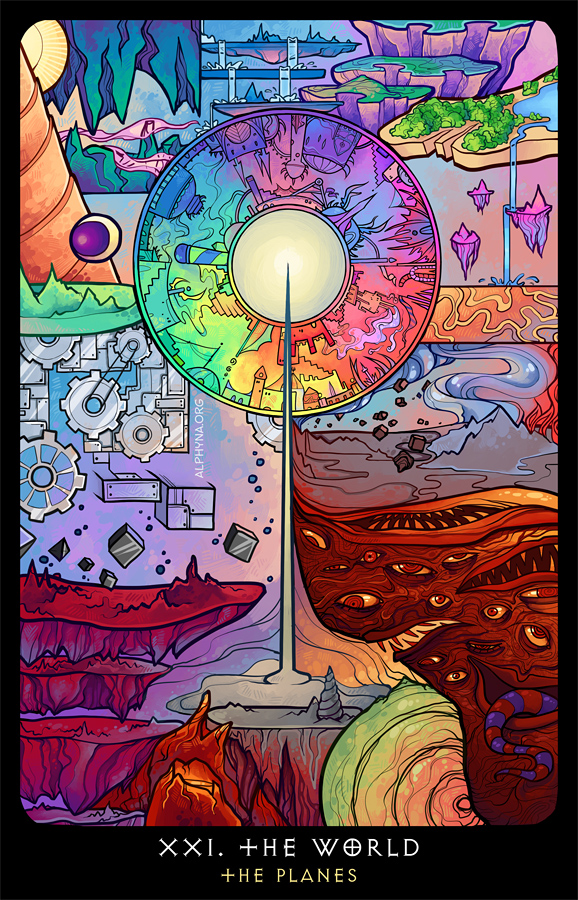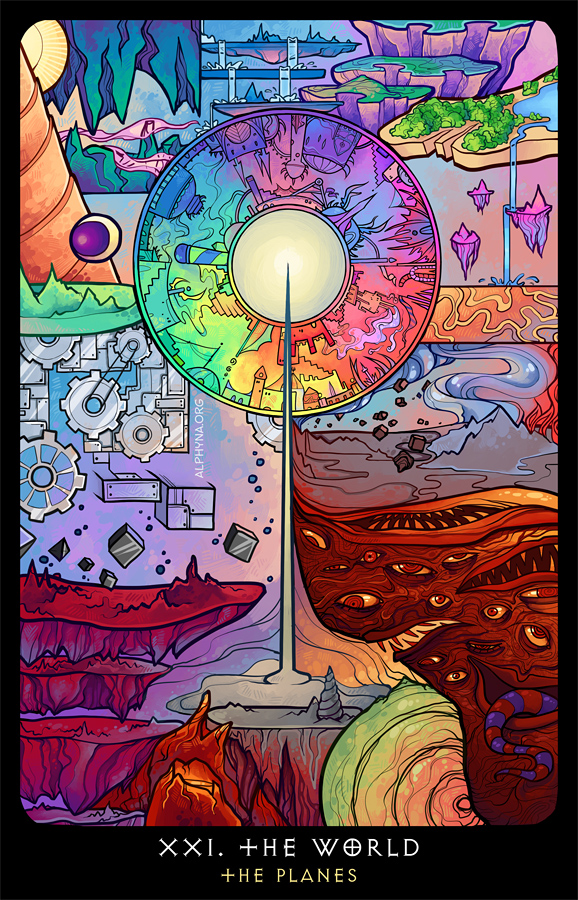 The World stands for... the world. The world viewed as heaven, as the most beautiful place possible.
Can one not love the Planes?? Firstly, Heaven is officially included among them (several times). Secondly, each of them can kill you in its very own unique and special way.
Beautiful, isn't it? The Multiverse. The Planes.
The World.
Whole deck:
alphyna.deviantart.com/art/Pla…