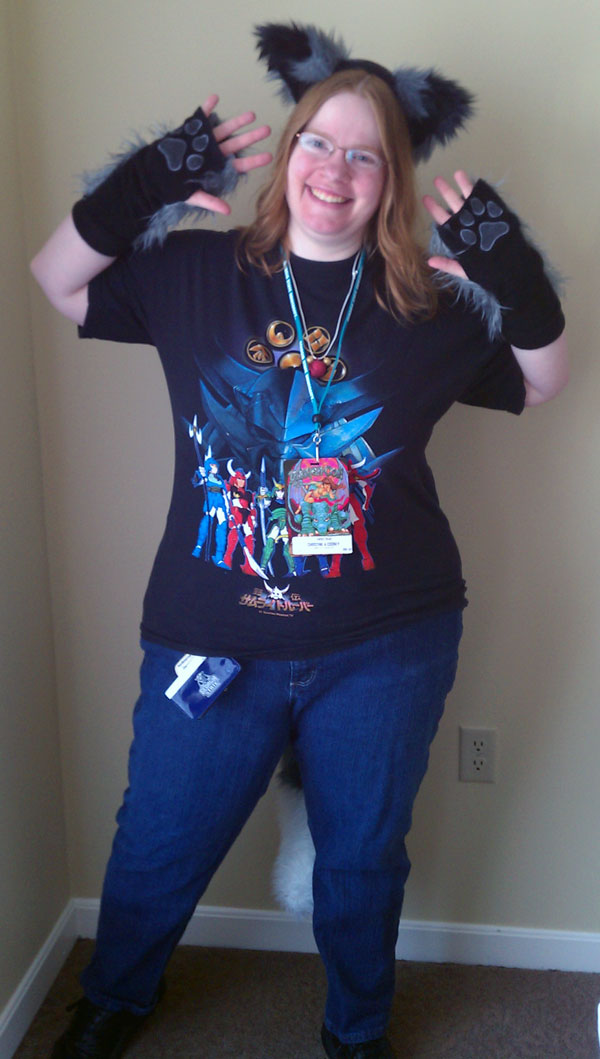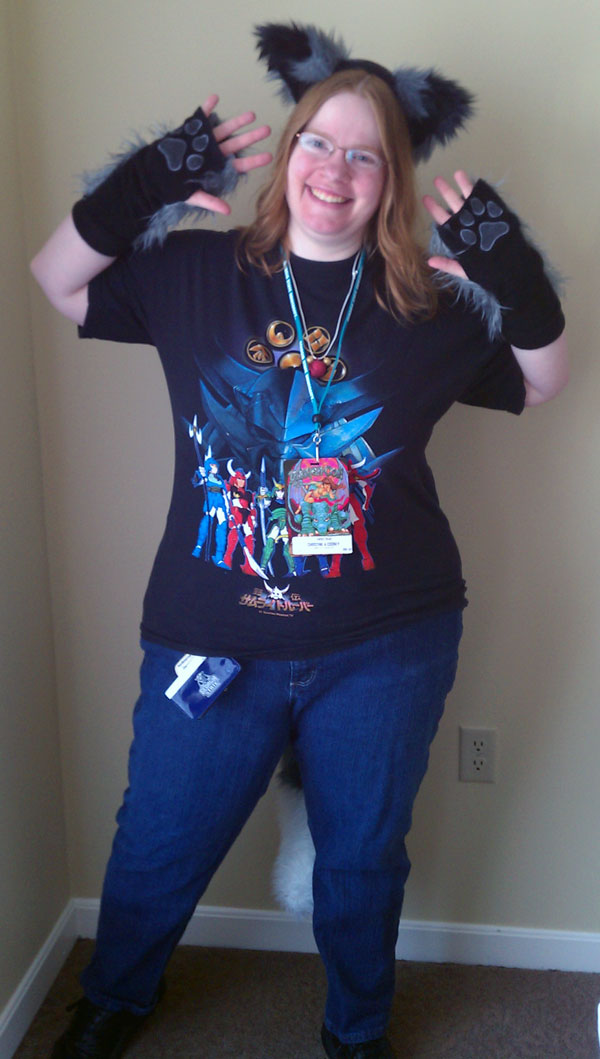 Watch
My outfit on Day 2 of Dragon*Con (Saturday).
My first comment was a security officer going through a CVS that I was shopping at. He stopped me to ask where I got the shirt. Then he said he wished they'd bring Ronin Warriors back because it was the best show he's ever seen!
I had similar comments all day. People would run up to me to stop me to ask where I got the shirt. It was so GREAT to see so many fans of the series still around! Everyone who stopped me, you are awesome!
For those wondering: the shirt was bought on ebay years ago.
My husband took the photo with my phone. It looks like he focused on the shirt rather than my face. Ah well.
You can juuust make out the tail I'm wearing too. I'm also wearing a large red bell with two small gold bells flanking it.
If you like the ears, gloves, or tail, you can get them at
Pawstar
.