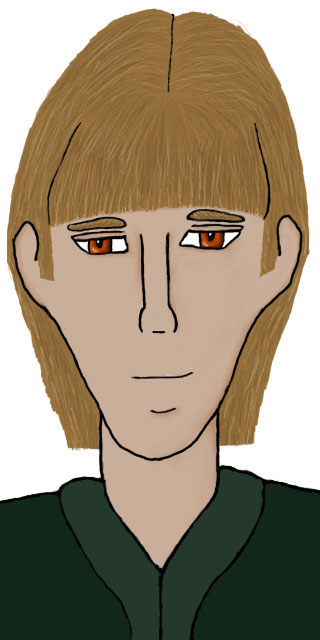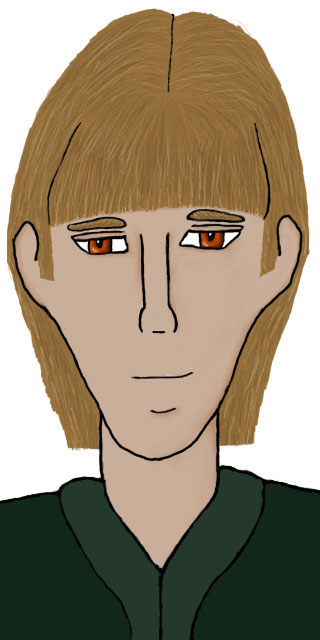 Watch
Blah. I am just tired of working on this thing. So I'm calling it finished. I really liked how I was able to do his hair strands. But I just don't have the patience to do that detail in his clothing or face.

For those that missed the scraps - This is my fanfic character, the first bearer of the Armor of the Spitting Cobra. (Aka the Armor Sekhmet/Naaza now wears.) And of course in the end I had to break down and have him wear armor colors.

Colored using Adobe Photoshop 7.0 and my Hanvon tablet.

12/16 - Alright it was almost finished. I found an older version of my coloring and put his smile back in. He was looking too serious and sad. I couldn't stand it. So minor final edits.

The hair really looks fantastic, I would never have the patience to draw in all the strands like that. I also like his eyes very much, very soulful.
Reply

Sorry for the late reply. Thank you for your comments.

I actually really enjoyed drawing in those strands (once as I found colors I liked of course).
And I'm usually pretty picky when it comes to coloring in eyes. I believe eyes should be allowed to say a lot in a picture and grab your attention. This was especially tricky because I wanted to do a brandy brown color for him.
Anyway I'm glad you like it.

Reply

That is a good point, about eyes, because they are often one of the first things I notice about people. And on paper, they really do say a lot about the sort of character you are trying to portray. I think you did a great job with the eyecolor, it's really a lovely shade.
Reply