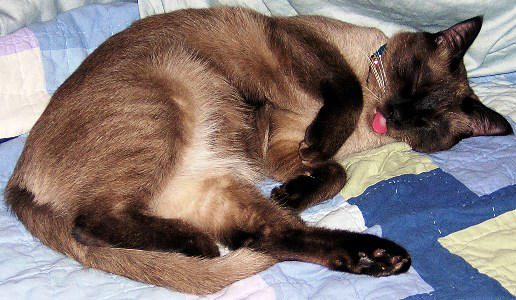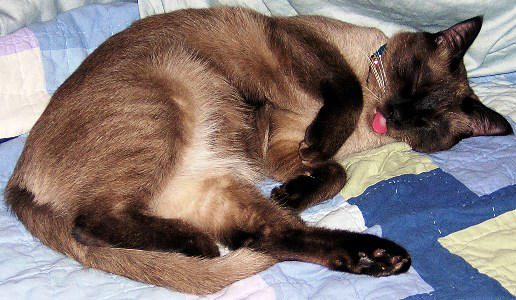 Watch
Could not resist taking a picture of Boo sleeping on the bed like this. He's so cute when he's tired.

relax for cat ehhehe...Very cute!
Is it a girl or a boy? In any case "Boo" is an original name!
I have a dog, named Ryu; you could find photos of her in my gallery...
Ciao Fede
Reply

Boo is a boy. He got that name because we adopted him and his brother on Halloween. He kept hiding behind something and then jumping out and pouncing to surprise his brother. We figured it was like he was saying Boo! so that became his name.
Reply

Aww, tongue and all! I take way too many pictures of my cats now that I have the digital camera and it's not 'wasting film'. ^^
Reply