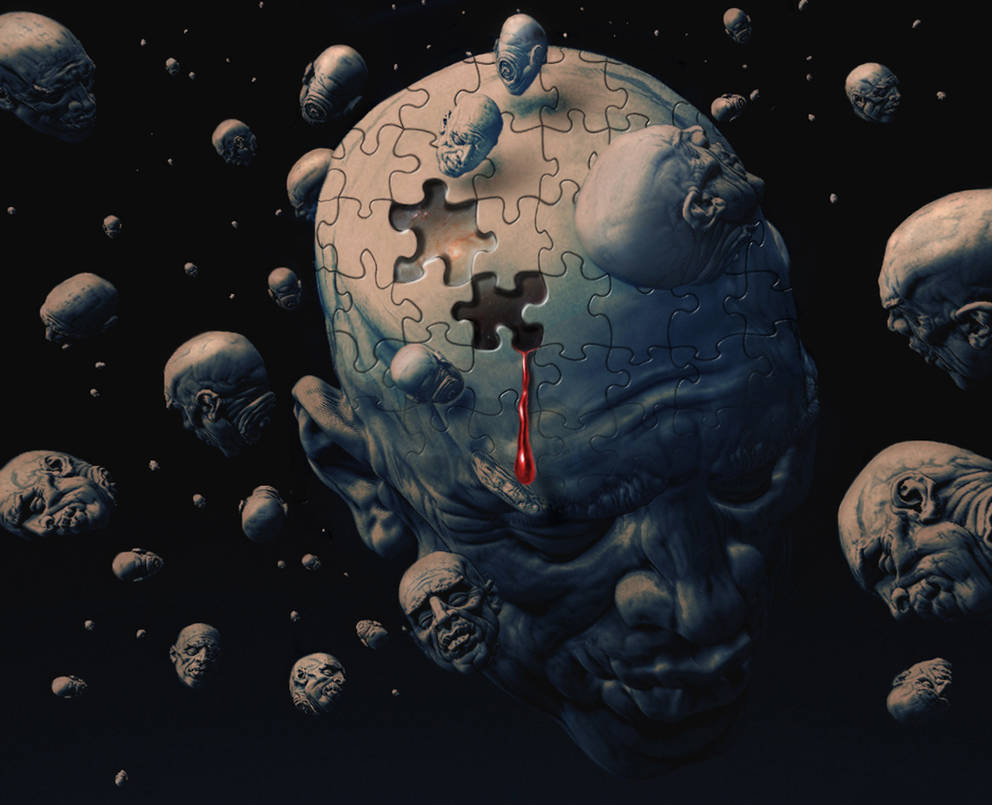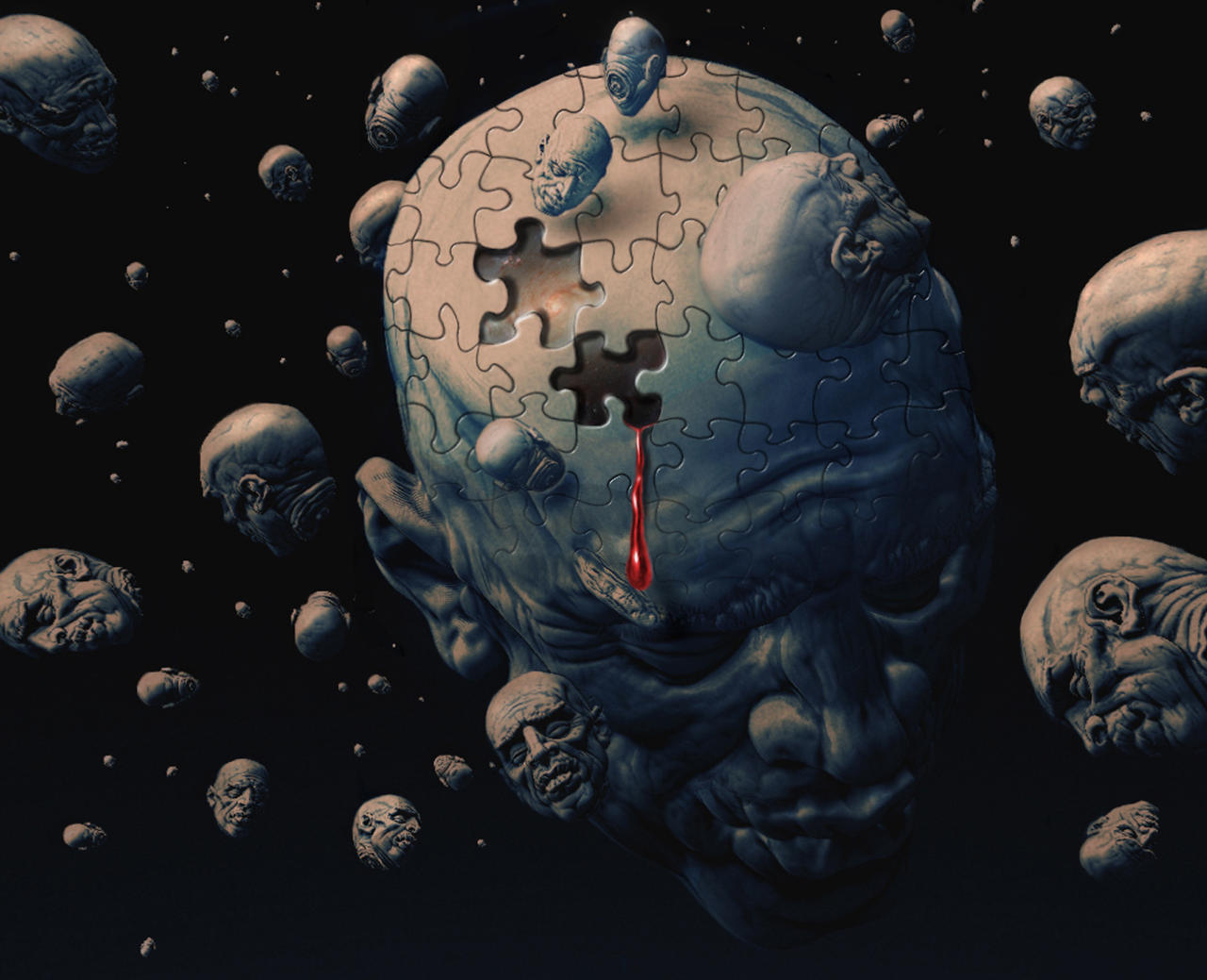 Watch
i knew that a tablet make the difference
eat 3d base mesh + mattepaint, 6 hours of inpiration, 2 days for final art...
u can see the first version ( without dropblood) in Digital magazine IdeiaFixa, for the theme "Sonhos (dream)"
[link]
look for Nordavind...
Daily Deviation
Given 2011-06-01
The first thing that comes to my mind: outer space, second are stones, and last is too much to describe under a single phrase. This seems very surrealistic to me. Something about the puzzle seems to be off. I think the puzzle as a plane lacks roundness (distortion) to match the spherical shape or depthness of the head that its a part of. I see that the edges of the puzzle have been faded out, but I think it'll give this piece more realism if the puzzle itself is spherized. Other than that, the lightning and shadows are well done. The composition is balanced. Good use of focal point with blood drop and two missing puzzle pieces.
The Artist thought this was FAIR
16 out of 17 deviants thought this was fair.