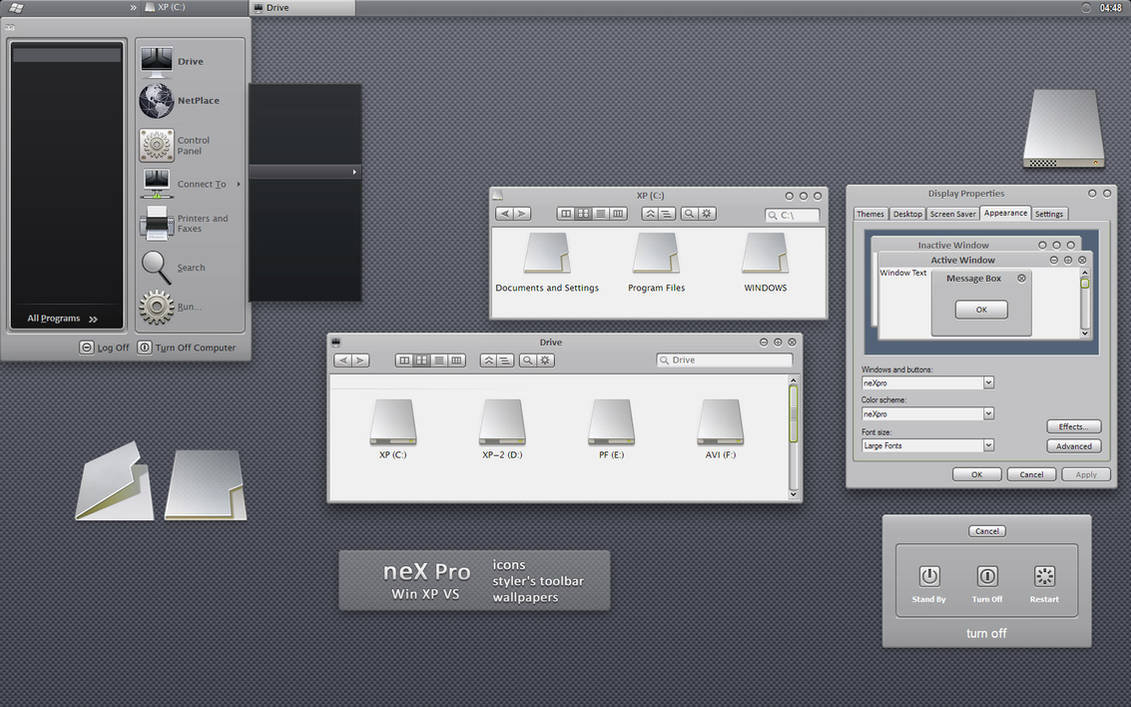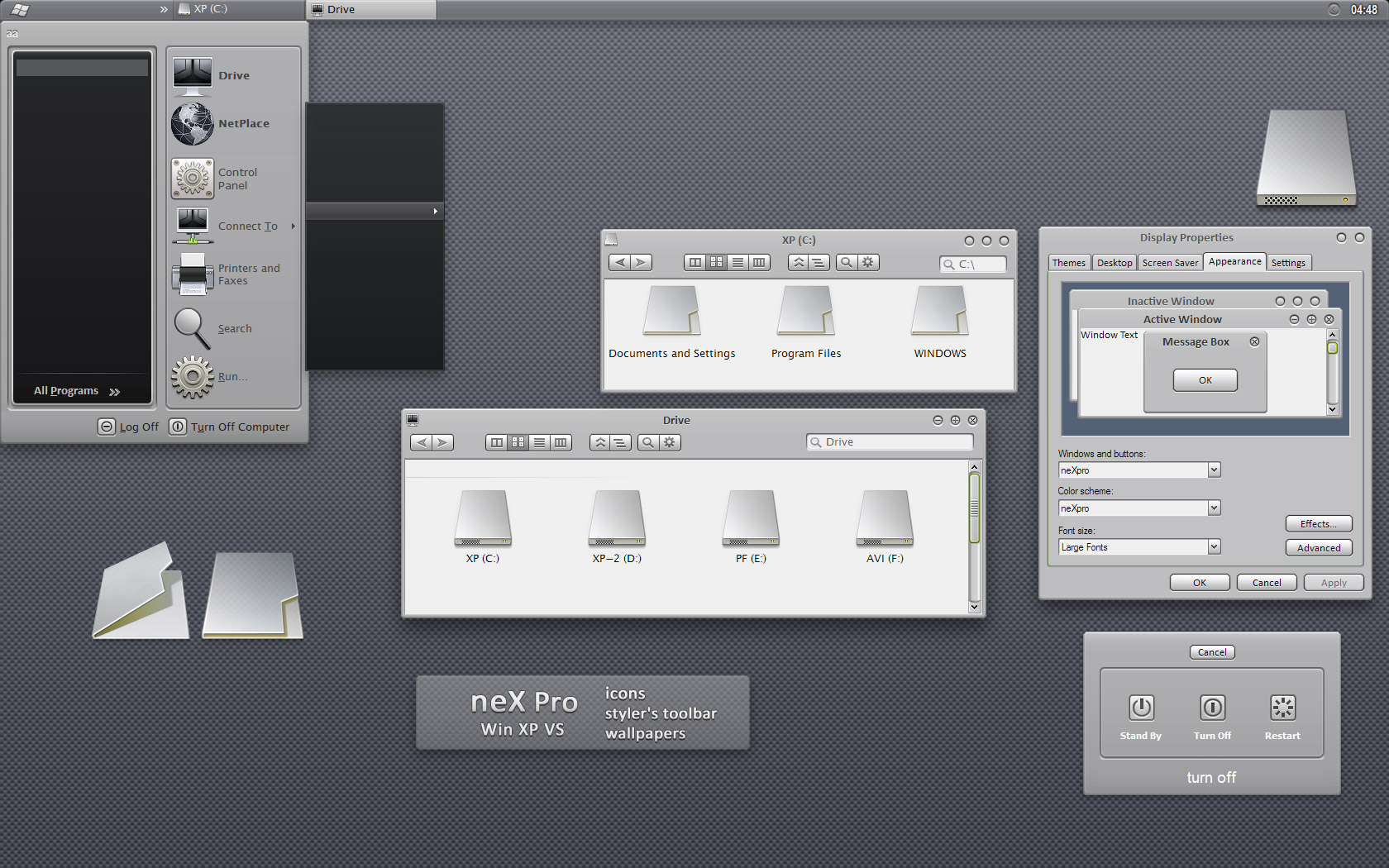 Watch
Try my new VS:
[link]
neX Pro V1.1
AquaBase Font style
WinXP Visual Styles
Comments:
- It may not be stylish but smooth and simple
- Lightweight, goes for greater usability and performance
- Redesign all parts of GUI with professional standard based on the original WinXP Luna theme
- It works best for professional artists and designers whom use high-resolution screen
Set font size to large and icon size to 72px or above)
- It has test through with most software, yet bug reports are welcome
Include:
- Some of my newest icons
- Styler's toolbar set
- 3 type of wallpapers
- Alternative images for Turnoff (msgina.dll) and Logon (shell32.dll)
Enjoy!
Owen Zhao
______________________
It is free for personal use. Distributing commercially or with any intent for monetary gains is prohibited.
NO ANY MODIFICATIONS OR REDISTRIBUTION WITHOUT PERMISSION.
______________________
Copyright ©2007, (Owen)Jianren Zhao
Daily Deviation
Given 2007-11-05
neX Pro V1.1 Updated
by ~
alocal
is a beautiful Visual Style. The smooth design on each element of it makes of this skin a perfect choice for persons that loves to work in front of a PC for hours. I highly recommend you this skin, give it a try. You won't be dissapointed at all! (
Featured by mauricioestrella
)