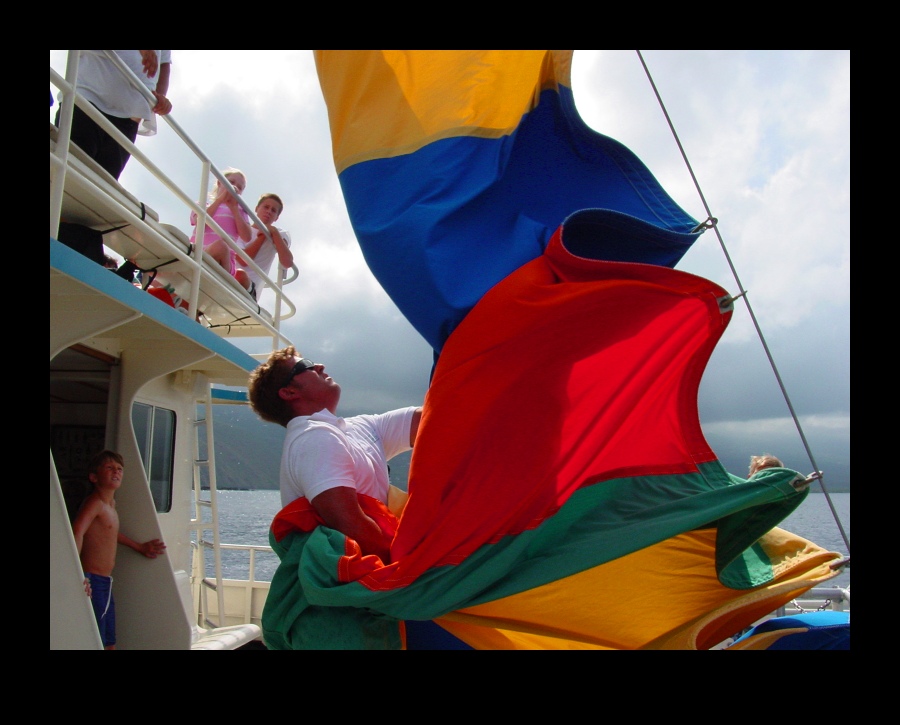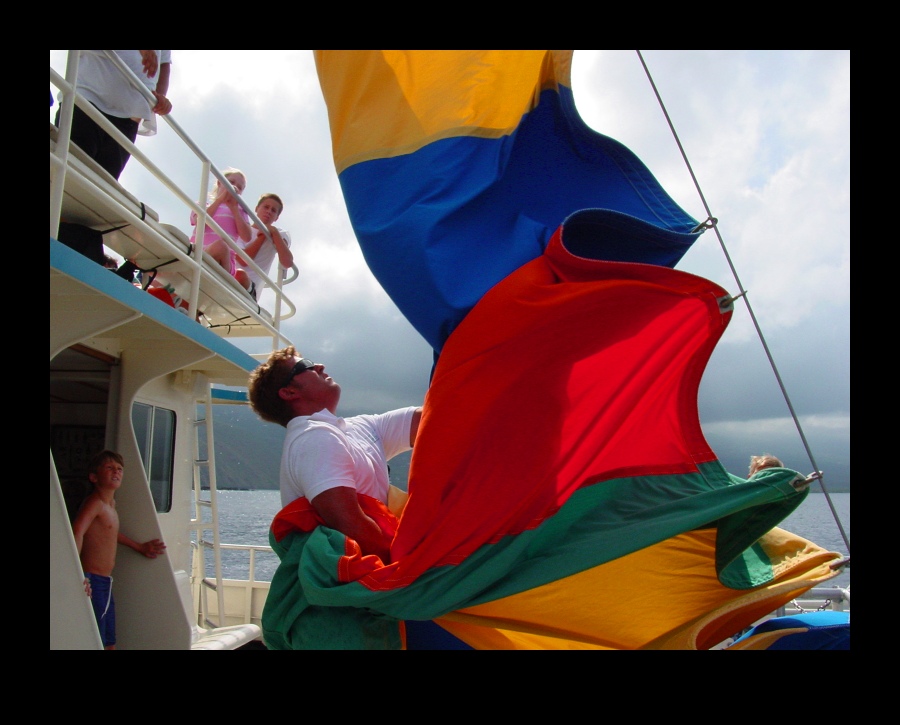 Watch
I just love the movement in this shot.

Off the coast of Hawaii. (The big island.)

your color shots are always so amazing jeffy!


...and that does not mean you can stop posting b&ws!
Reply

This is a nice shot. I love all the faces focusing on the sail.
Reply

Ooo, I like the movement too. And I love the colors! Especially against that grey ocean and sky.

Reply