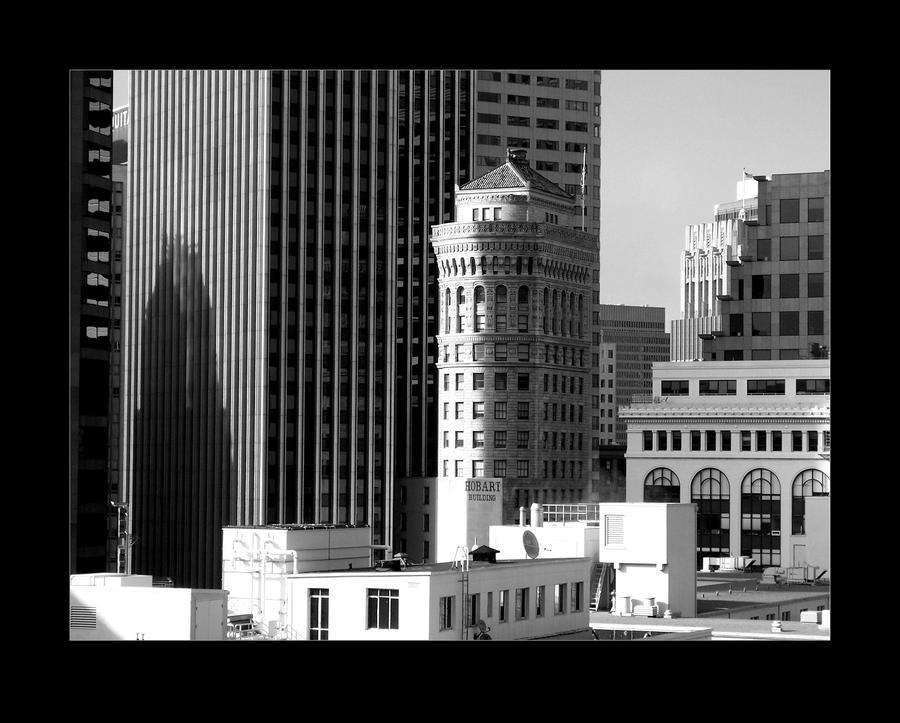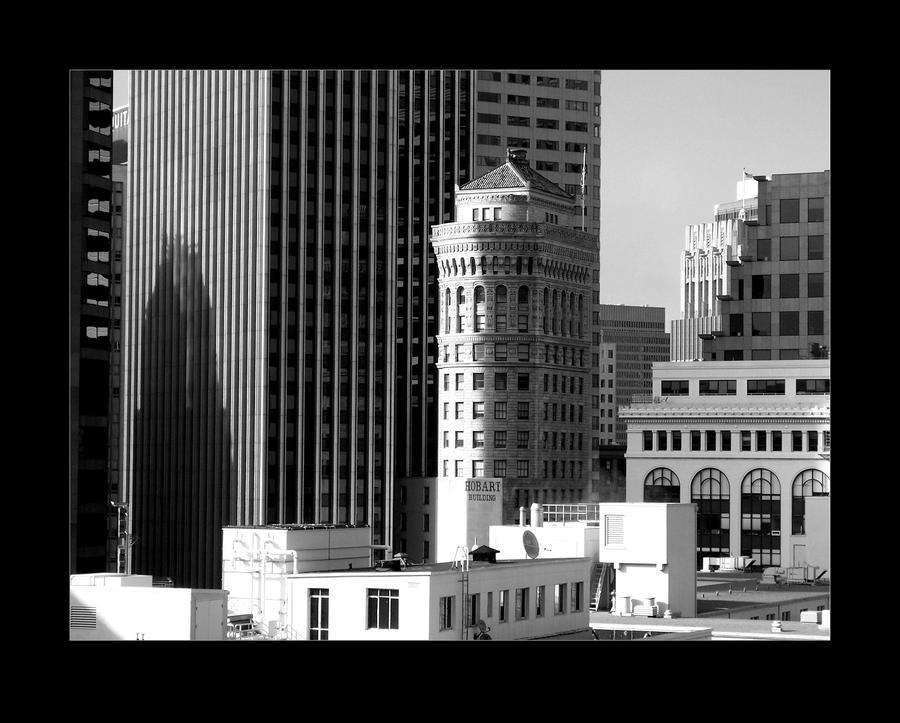 Watch
Hobart Building, San Francisco, CA.

Height (struct.) 87 m 285 ft
Floors (OG) 21
Construction end 1914


Facts

- Hobart was said to be the favorite of Willis Polk, the leading architect in the rebuilding of San Francisco after the great quake and fire.

- Locals contend the sun setting on the building's rich detailing is one of the city's architectural highlights.

- Classic example of classic revival architecture with renaissance/baroque ornamentation.

- A record of the day, the building was completed in only eleven months.

- Tallest building in San Francisco upon completion.

This is wonderful in black and white....brings out the drama of all the different and incredible building shapes, and the contrast between the old and the new. Why is it called the Hobart building?
Reply

Thanks so much! That was the main reason I shot the picture in the first place...

I simply loved the juxtaposition between the old and new and the way the light played off of both... Again thanks!

The building is named after the architect Lewis Parsons Hobart... There is some really good information about him and the building here at this site.
[link]
I also did a quick edit of the 'comments' section above with a few details about the Hobart Building that you may find interesting...
Reply

I think this is a cool shot of a older building that used to be very majestic for its day amongst the newer building that make it look like a dwarf
Reply

yea I agree it looks smaller her
Reply

The funny thing is that it used to be the tallest building in San Francisco back in its day... Of course that was in 1914...
Reply