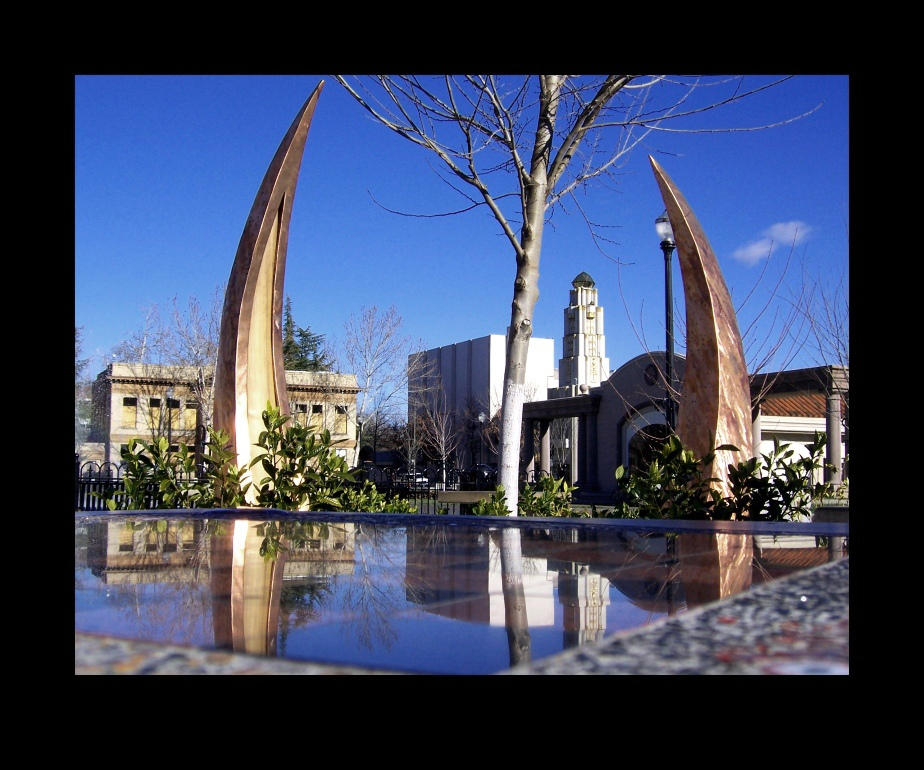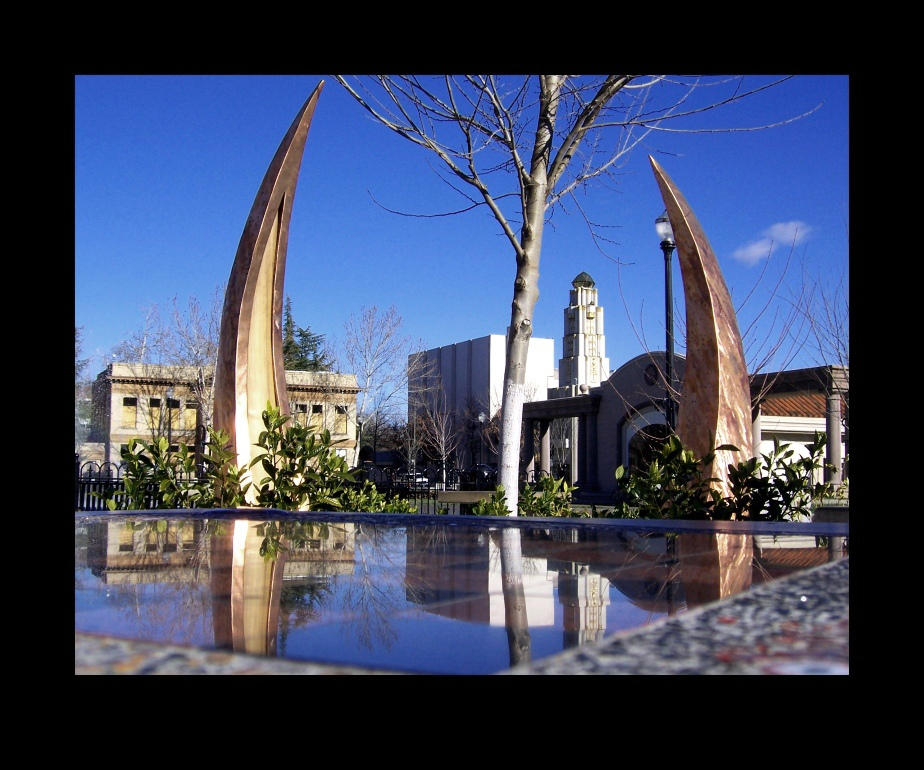 Watch

i love chico i live here ^^
Reply

I think you've managed to capture a sort of space-age bizarre feeling here! Like from a film set.
Reply

It's in our city plaza. They just cut down all the old Elm trees that used to be there shading the whole area from the sun. The trees where starting to get very brittle due to age and size so they had to go.

The new plan looks good though and I can see that the trees they planted will take over in a few years or so. I can't wait!

Reply

thats pretty sweet.. that tree almost looks unreal too

Reply

Thank you! The whole park looks pretty unreal since it's only a year old. They tore out the old park that had stood there for over 100 years due to age and the trees where so big and falling apart. So this is the new Downtown Chico City Plaza.

Reply

Aw, why do I always see these when I'm not in Chico!? Oh my gosh, right before I left, I was sitting at that table beyond the tree, you can just see it. :/
Reply

I see your table!!

Where are you now?
Reply

I'm at Berkeley. I transfered at the end of last year. xD So yeah, working on my BA in anthropology. It's a nice place, but I miss the Chico fall. It's not the same here. :]
Reply