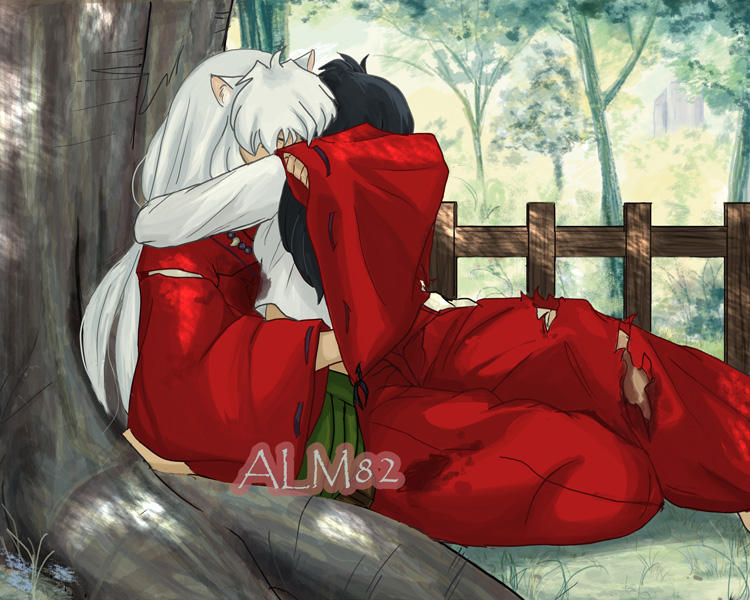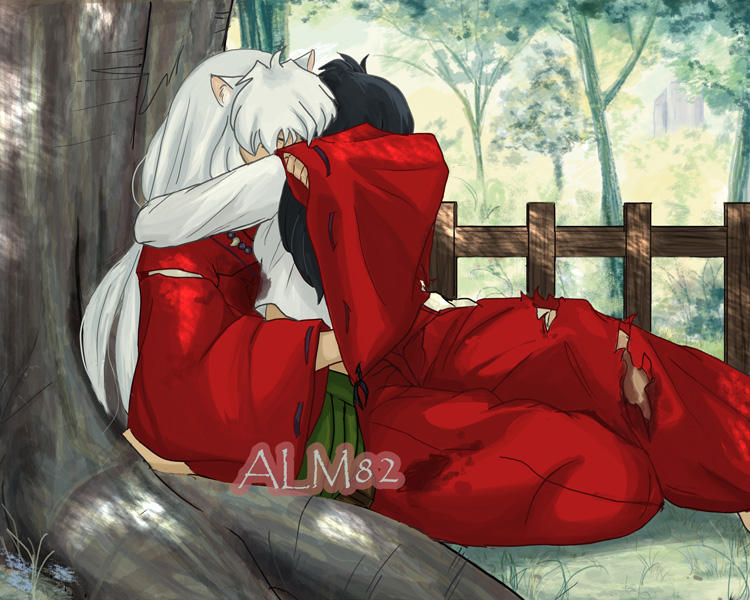 Watch
{edit} I simply corrected major errors that bugged the hell out of me

Re-faving not needed. DA holds onto fav/comment info.
I see something then draw it. I don't always have a story for it but I'll walk ya through it. Inuyasha is embracing Kagome breathing relief. I drew him to look like he's been dying to hold her. The group isn't around so any of his reservations are gone. They are in the modern era. Hence the added fence and my attempt at a building back there XD
I chose the setting of the modern world and the use bright colors to represent 'safe haven' As you can see IY is pretty beat up again and they're there for R&R.
Full view: it's worth it

IY copyrighted by Rumiko Takahashi/Sunrise