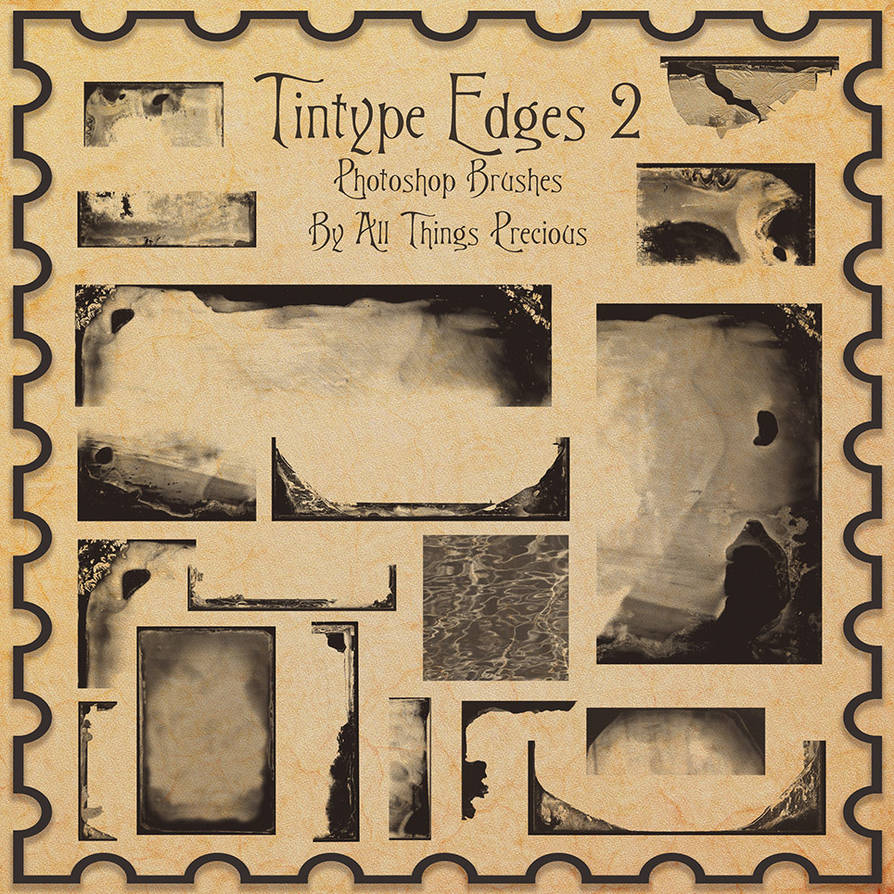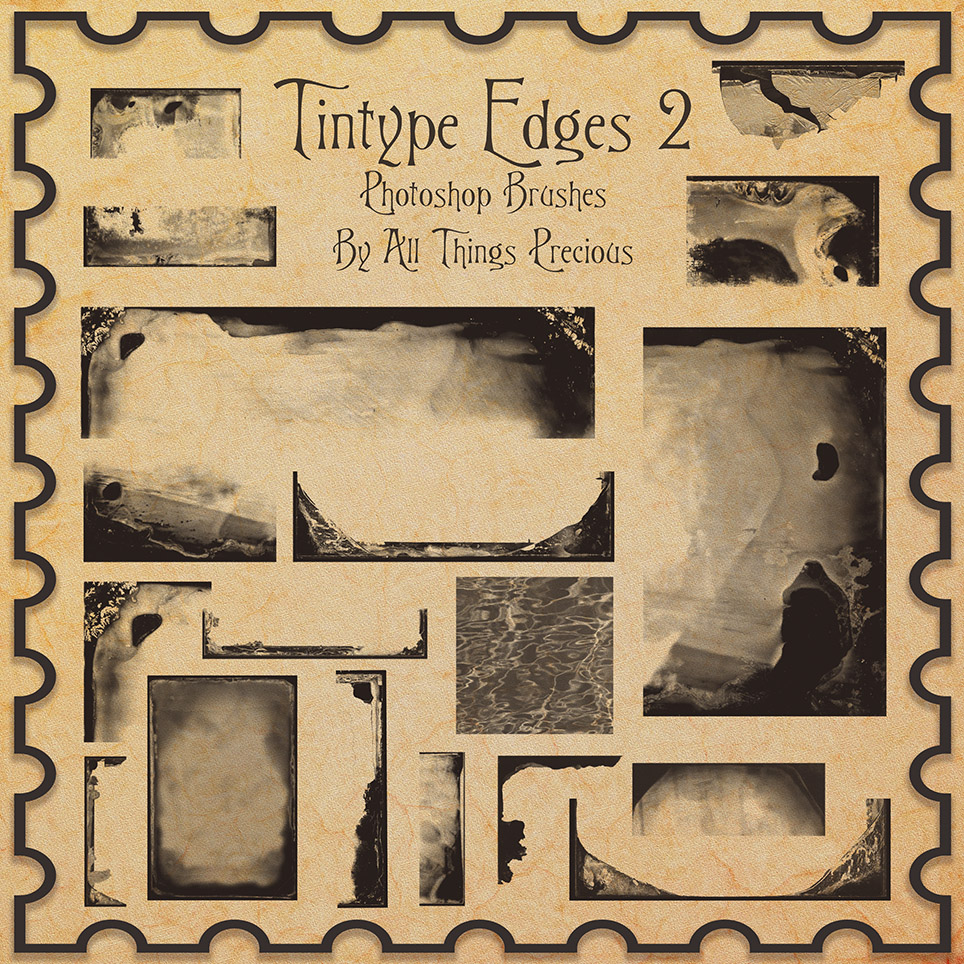 Tintype edge brushes. These help me create tintype/ambrotype textures.
Hope you can use them too. These were a huge amount of work to make. So please be nice and leave a comment!
Please use in your personal work.
NO resale, re packaging or re distribution of these brushes as I have offered them!
If you want to make a donation towards all my work retouching, editing and creating the brushes, then you can offer a 10 cent donation via payment option.
Cheers.
Brushes were made in CS6. If they do not work in newer or older versions of photoshop, I apologise.

Thank you so much! I LOVE ALL YOUR STUFF!!
Reply

Unfortunately it is not compatible with mine fotosop so tells me the message when I open.
Reply

So sorry! The file, unzipped, is an ABR file, so shouldn't be any trouble. These brushes were created in cs5, so may not be compatible for earlier versions?
Reply

Set 2 is HUGE! it is around 65 MB, so make sure you have room on your computer for the file. This may also be part of the issue.
Reply

Reply

These are great! Thanks for sharing.
Reply