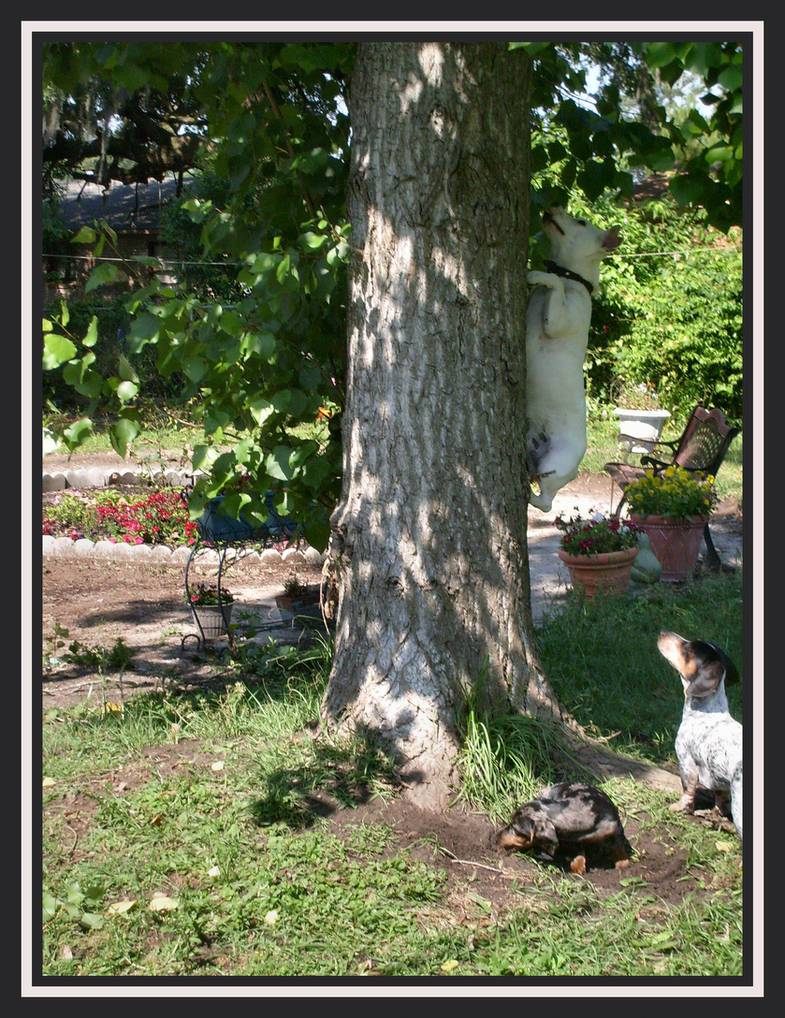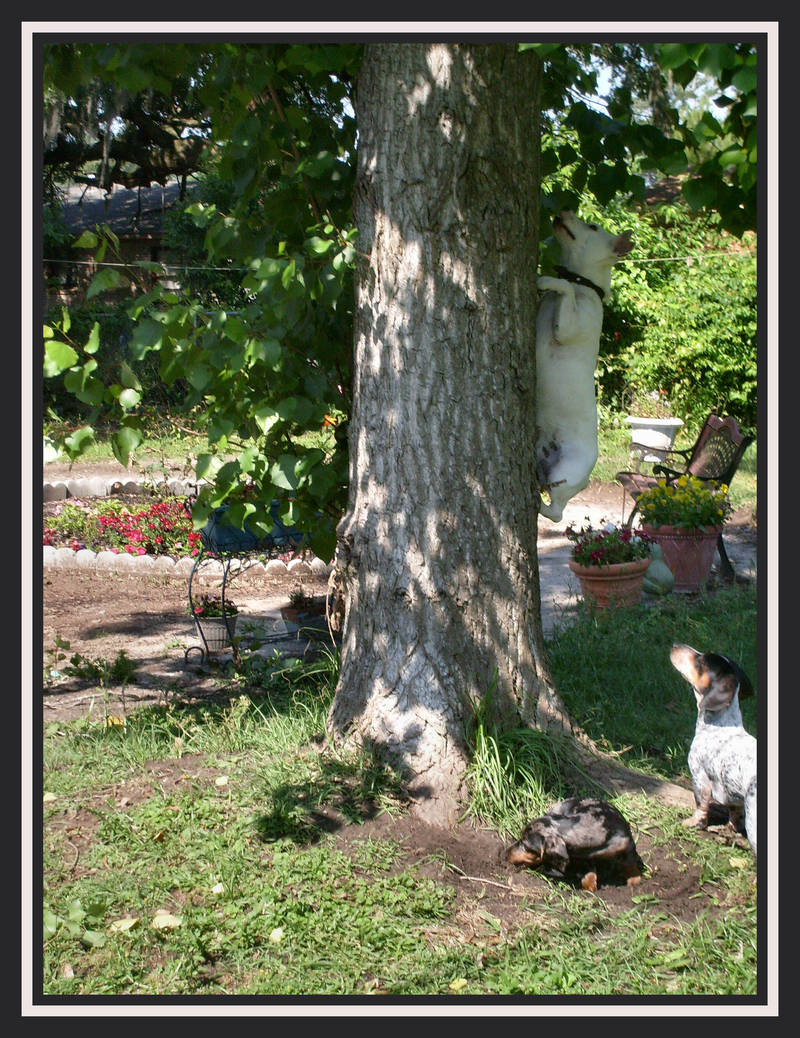 My daughter says dogs can't climb trees.....I beg to differ!


That is hilarious! He looks almost like a mini-pitbull here.
Reply

That's awesome!

Reply

HAHAH Neems make me laugh!
Reply

Reply

Reply

Well Jacks ARE spring loaded.....
Reply

ya don't say!

Reply

Yup. It's the only way to explain how they can jump 5 feet in the air straight up.

Reply

yet he doesn't jump the fence....thank God (and knock on wood), because I know he could if he tried!

Reply

I can just image the fence you'd have to build at the top of the fence....
Reply

Reply