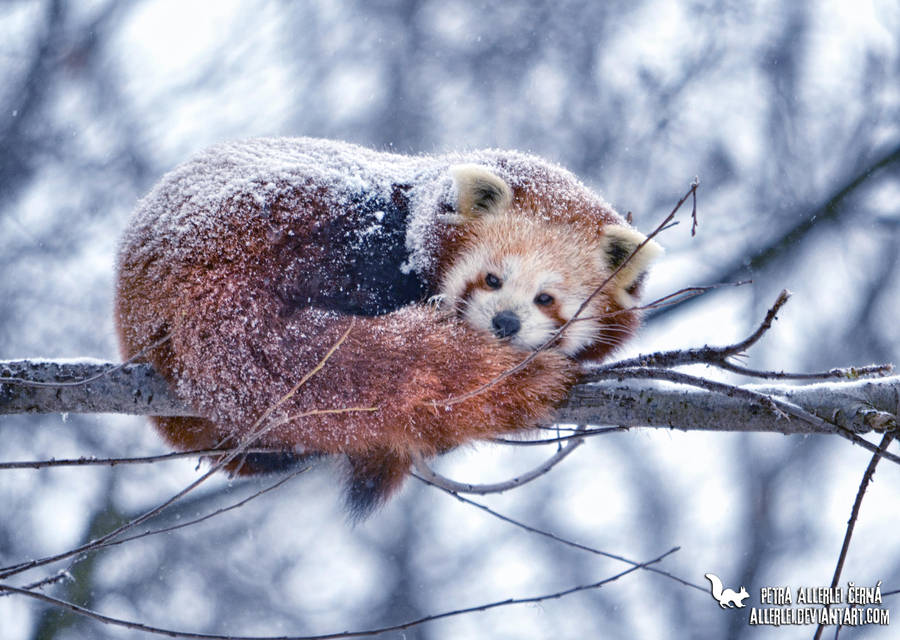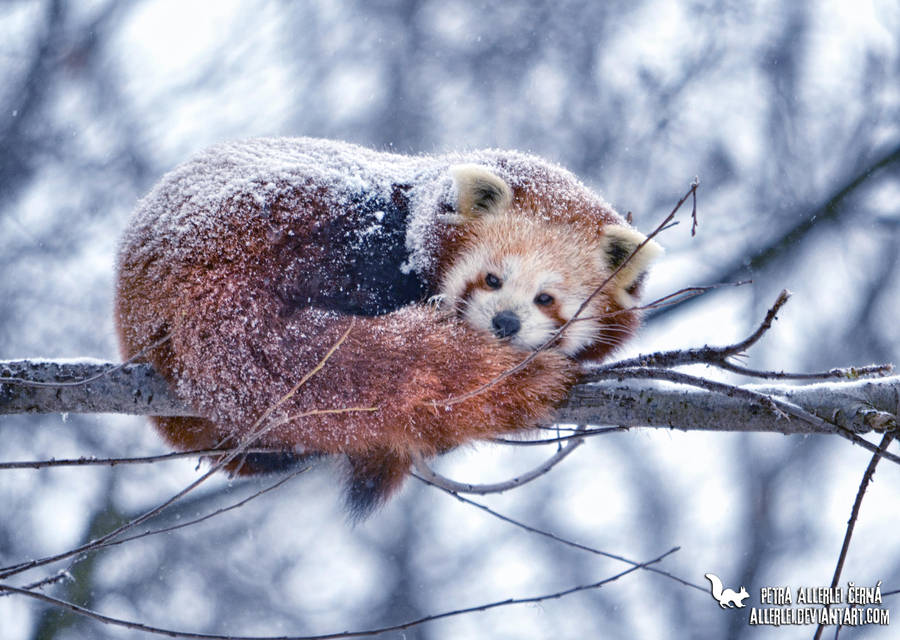 The
Red panda
(Ailurus fulgens, Panda červená,
Status: Vulnerable
) from the
Zoopark Chomutov
, the Czech Republic.
DID YOU KNOW THAT...
red pandas have different names depending on where you are? In Nepal, they're called
"
bhalu biralo"
. S
herpas call the critter
"
ye niglva ponva
or
wah donka"
.

More red pandas:
I like it. The face of the Red Panda brings the eyes to it. I think that I would appreciate it more if there were catch lights in the eyes. They just look black to me and it makes them look flat. I realize that it was an overcast day so sunlight wasn't there. If you were no shooting through glass, it might have been possible to use the camera's flash to create them. I love the bokeh. The contrast between the warm color of the fur and the cool colors of the background and snow along with the positioning of the panda give off a cozy feel. Overall it is an adorable animal that was photographed well. It makes me want to pick it up and put it in my jacket to make sure that it is warm.
The Artist thought this was FAIR
2 out of 2 deviants thought this was fair.