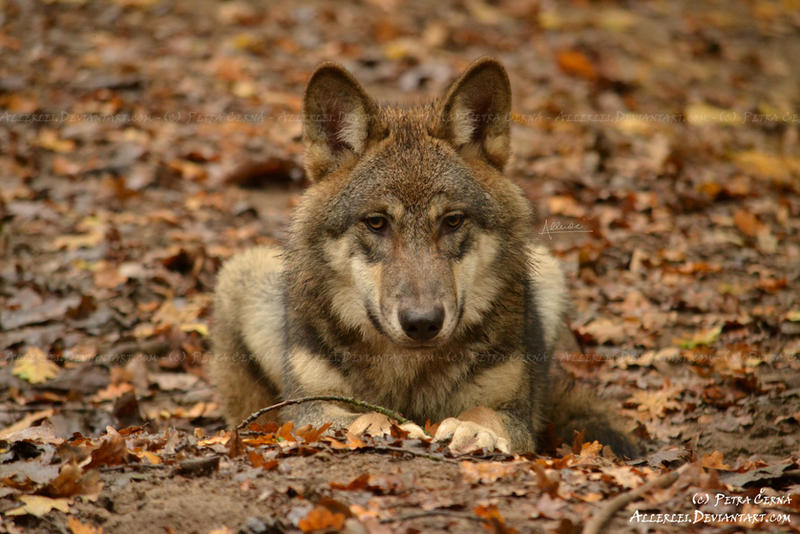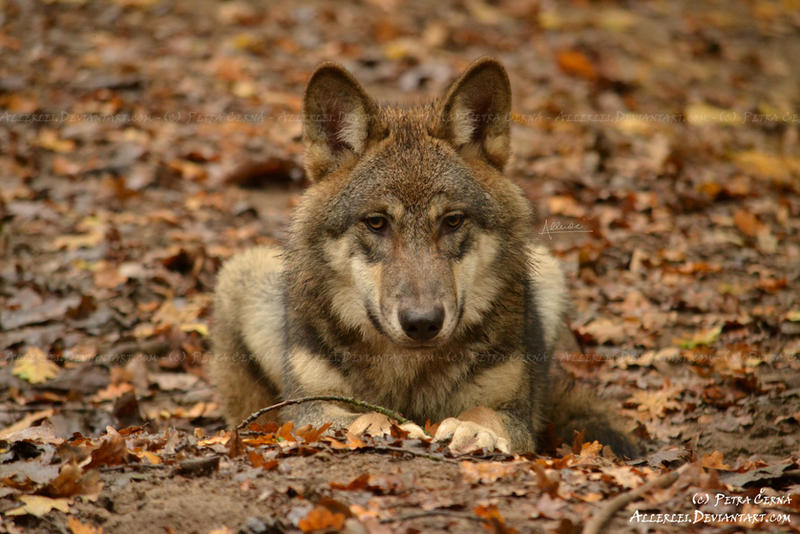 The Gray wolf
(Canis lupus, Vlk eurasijský,
Status: Least Concern
) from
Zoo Pilsen
, the Czech Republic.
More grey wolves:
Petra Allerlei's Photos and Art

You can purchase (Premium Content) full size of this photo without that huge, visible watermark for your personal use

-->
It is absolutely amazing - if I consider how bad the weather was and that it was muddy exhibit under the trees, you did amazing job when you captured him like this. I love how the puppy blends with the leaves, that really make us know how the nature can hide even such predators.
The photo also still shows the nice playful nature of the pup

it is really nicely sharp, I have to say I am jealous a bit XD the only thing I do not like that much is that the wolf is in the centre of the image, but that is just a minor thing"
The Artist thought this was FAIR
69 out of 70 deviants thought this was fair.