---
Interview with albino-Z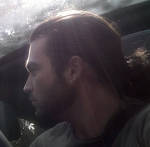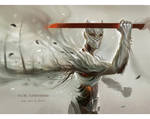 First of all we would like to thank you for taking the time to provide AllArtSupport with this interview.
AllArtSupport

1. Tell us a few words about yourself.

albino-Z

My name is Andreas Zafiratos, I am 33 and I am an architect. Now on to the important stuff: I draw! I think of myself as a comic artist that also enjoys illustration.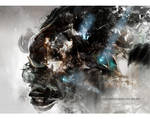 AllArtSupport

2.  Which are the reasons you have made an account in Deviantart? Which are your expectation?

albino-Z

I first visited dA to explore unknown art and find inspiration. I hope that some day my art will be some kind of inspiration to someone too.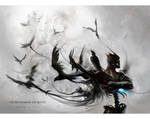 AllArtSupport

3. Could you name some of Your favorite artists (painter,musicians,writers etc)

albino-Z

I always return to the works of great European comic artists like Caza, Moebius, Bilal and Liberatore which were my first intense contact with art. I also enjoy the work of romantic landscape painters like Caspar David Friedrich and J. M. W. Turner – full of raw emotion...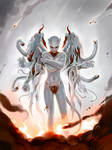 AllArtSupport

4. When and how did you start experimenting with your artistic side?

I was lucky enough to be in a family that appreciates artistic expression. I draw since I can remember myself and it has always been a matter of identity for me. I started experimenting by joyfully vandalizing the house walls with a pencil.

:thumb190894632:

AllArtSupport

5. What influences do you have ?

albino-Z

European comic artists of 70ies and 80ies, top-notch greek artists like CrankBot SVerykios-Paintings and troutfishing   and, of course, architecture.

:thumb157805024:

AllArtSupport

6. What inspires You?

albino-Z

My starting point, even before storyline, doodling or thinking about sitting in my office chair, is emotion. For me it defines the win/fail outcome of a piece. I have to be "emotionally involved" with a picture or a comic story to move forward. I follow this mood to the end, sometimes I choose a suitable soundtrack too.
I want to believe that some of this emotion has a chance of going through. Art that is strong enough to emit a portion of the raw material it was made of is what inspires me the most. And deviantart is full of it.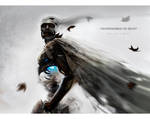 AllArtSupport

7. What kind of equipment do you use?

albino-Z

I have a long lasting affair with pencils, gouache and charcoals, but these days I practice fully digital drawing. I use Photoshop, Alchemy and a Wacom Cintiq 21UX.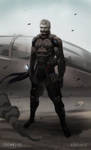 AllArtSupport

8. Which are your top 5 Favorite web pages?

albino-Z

Besides deviantart, not sure there is something worth mentioning.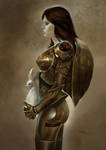 AllArtSupport

9. Your Quote?

albino-Z

It is ironic how beautiful a terrible thing might be, while in motion.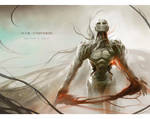 AllArtSupport

10. What advice would you give to other Deviants?


albino-Z

Advice? I am in no position to give advice! I can only share thoughts. Painful as it may be, one has to push aside disappointment and possibly sacrifice a portion of his social life to improve. And that is not a pass time, nor a way to relax. It is not always fun. But I think it eventually pays off, as a better skill-set lets you project your ideas more vividly and maybe discover yourself in the long run. It's important to keep pushing towards things that inspire you, even if you feel disappointed by the outcome of your attempts.

Finally, I would like to thank the whole AllArtSupport crew for setting up a wonderful dA group and for giving me the opportunity of this interview.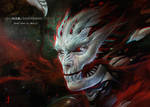 AllArtSupport

Once again , thank you very much for the interview.allartsupport.deviantart.com/b…