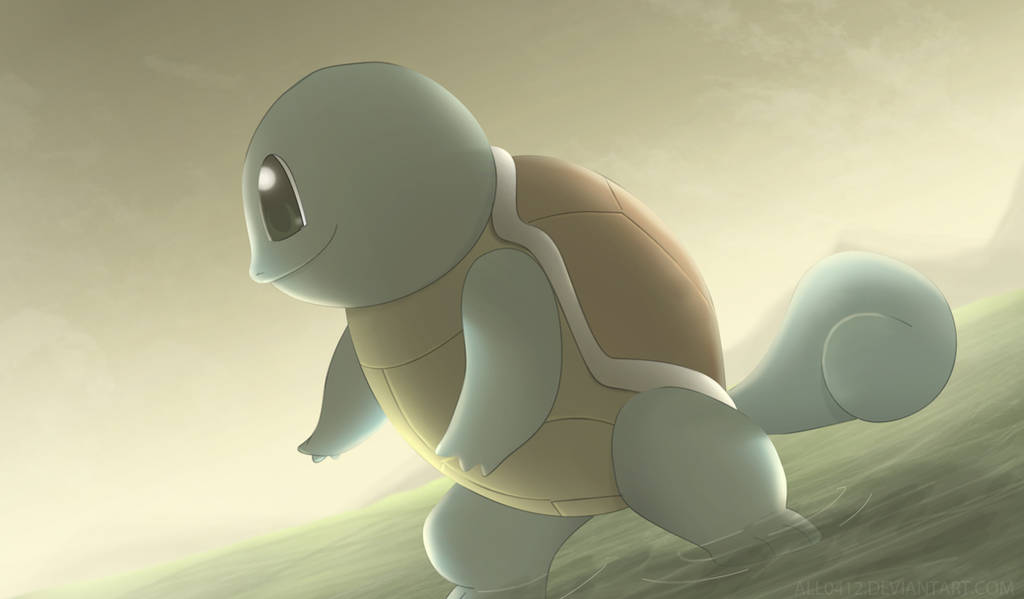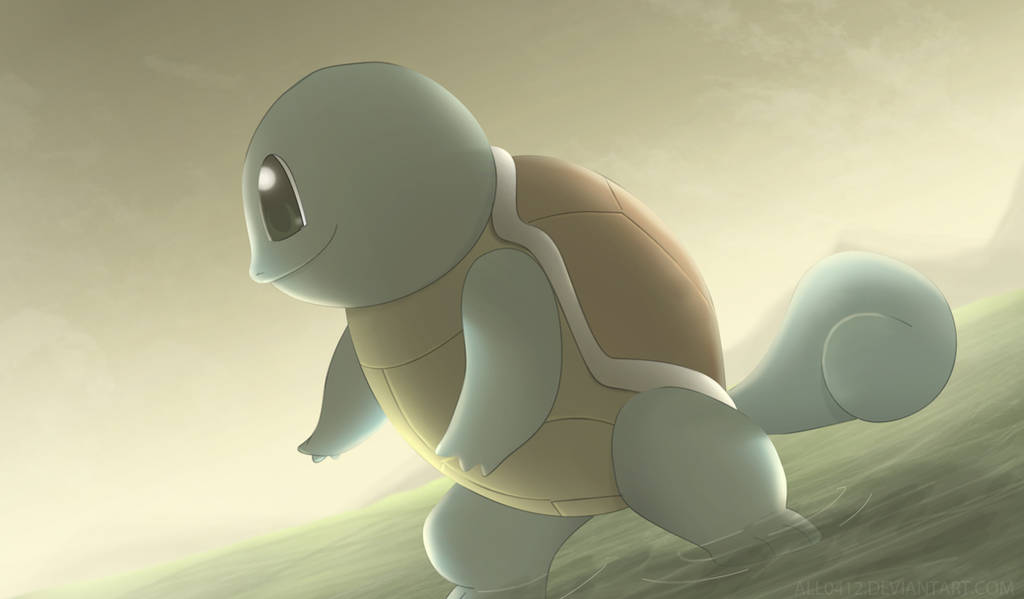 Is for you bro

your fave pkmn

Squirtle is one of the most difficult to find, inhabits both freshwater and marine, preferably fairly deep areas. They are small light blue turtles with shells brown, or red in some cases, with a coiled tail that distinguishes them. Shortly after birth, their shells harden and become more resistant to attack; many objects bounce in it.
The round shape of its shell and figures on its surface make Squirtle have a very good hydrodynamic shape, giving it to swim faster. When you feel attacked, Squirtle completely hides its body inside its shell, which makes it impossible to attack, and when it is within its shell can attack spitting water all the shell holes. It can spit water out of his mouth with great force, either to attack or intimidate.
Squirtle is relatively easy to breed thanks to their remarkable cheerful and friendly, although relatively slowly on land and the difficulty to balance their water attacks with other attacks might create some problems to the coach. Squirtle normally eat algae, but also likes other foods like fruit. On land, Squirtle can be a bit more difficult to walk, but find it easier to go on all fours. 2
The Squirtle habitat is fresh water, this Pokémon lives in places like ponds, rivers and lakes. You can also live in seas. They are found on islands along with its evolutions.

Squirtle, my favourite Pokémon of all time.
Reply

Aw thanks how did you know he was my favourite? So sweet
Reply

He is so cute! Would love to hug him all day

Reply

Awww quedo tan dindo n.n
se ve todo pachonsito XD
jejej n.n
Mi tonto n.n
Reply

jejeje si pachonsito, menos mal no es el pandeador de nhita
xD
Reply

Great work, I do love the colors and the perspective of this one!
The very dark outline at the top of its head seems to be a bit strane, but except of this I really do love this piece. Well done! : )
Reply