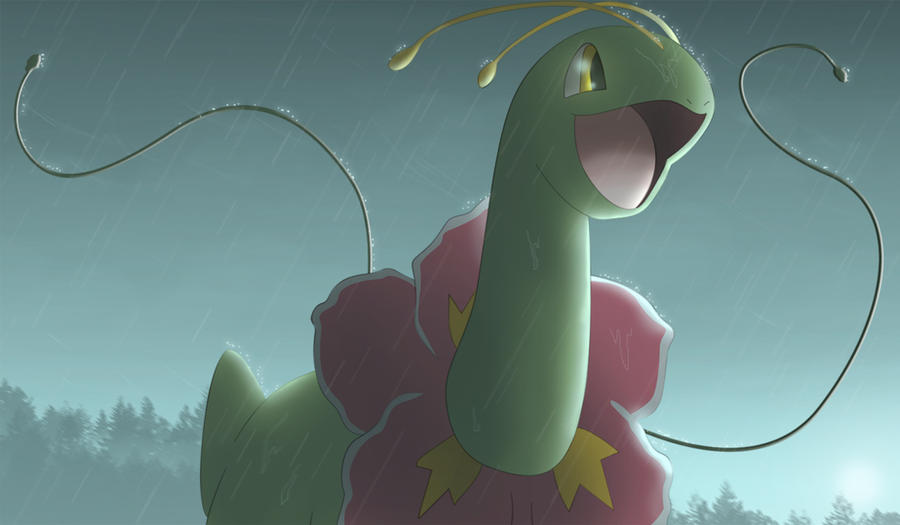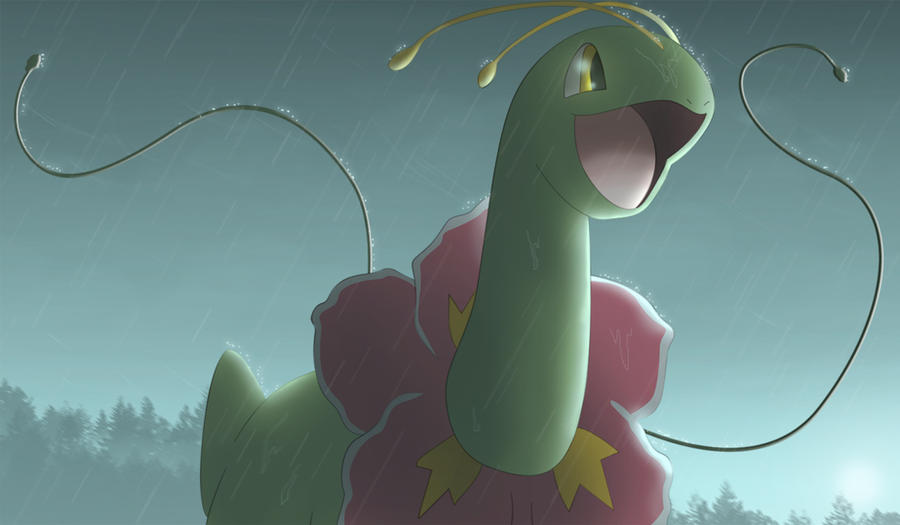 my little meganium!!! ♥♥♥
:3

Meganium has many changes in appearance, increases in size, the collar around his neck leaf becomes a flower, it opens around his neck and with her incredible Meganium can use a solar ray. It also changes the sheet over his head by two stamens (antennas not as many think), the tone of your skin back to green instead of yellow Bayleef, his neck becomes much longer, making it seem a little more a sauropod, and their eyes turn yellow instead of red as their preevoluciones.
The chemical which is prepared the sweet fragrance emitted by the flower on her neck, is able to act as a natural relaxant that calms the excitement and aggression further its healing breath is able to regenerate the vegetation is dry back at life, as well as aromatherapy works. In battle, you can dismiss this essence to calm the fighting spirit of his enemies and tame.

The Pokémon Meganium usually sweet and playful, like his other preevoluciones, but for their incredible size and weight, that fail to control the majority, may be very careless and dangerous.