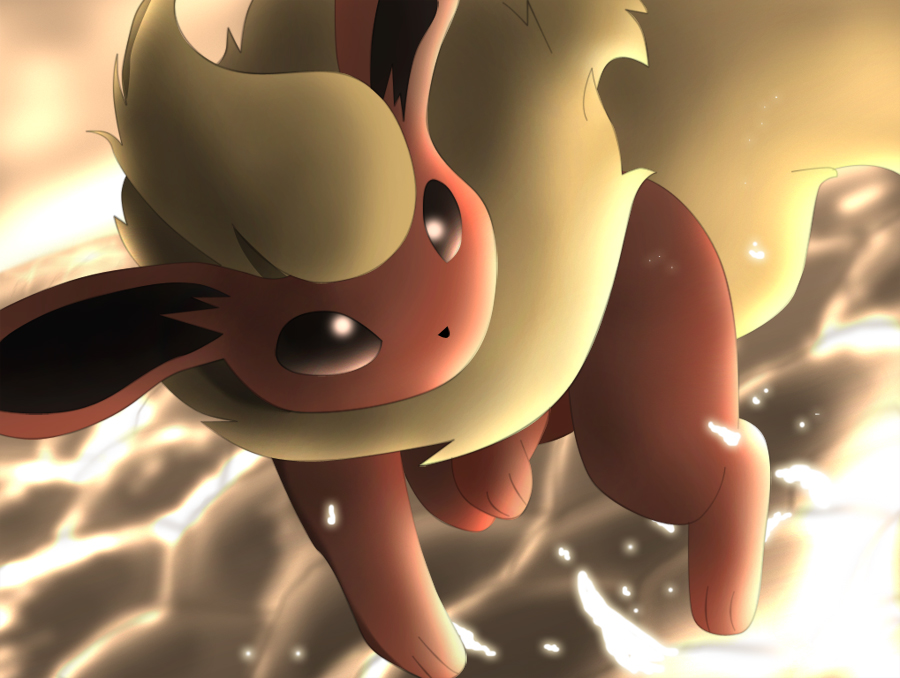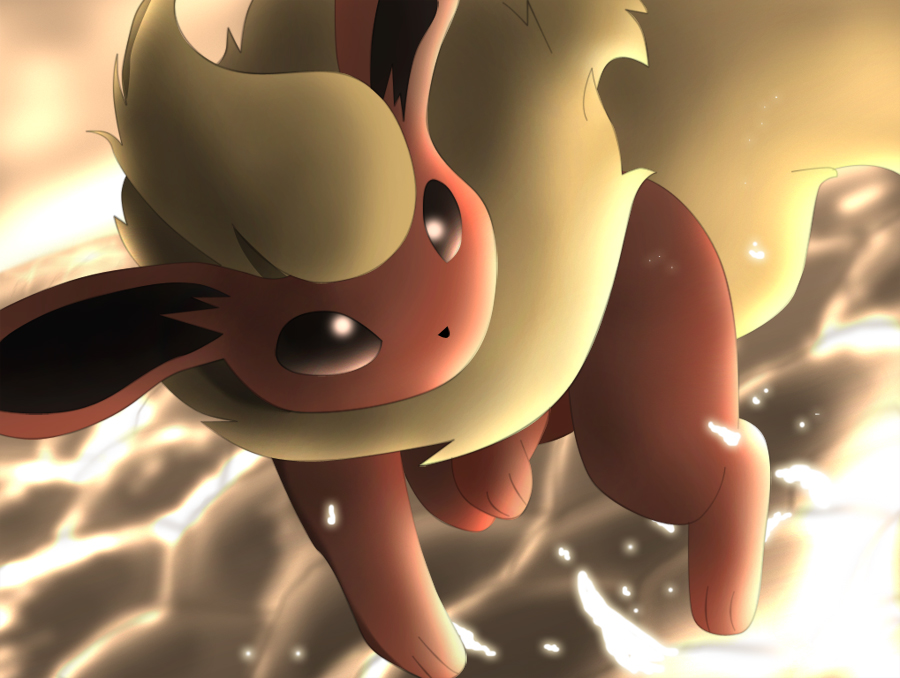 is Epic...cool and cute

Pokemon Flareon is a very loving, faithful and obedient even more than their other developments. In this Pokemon, it is very difficult to get angry, but when you feel your coach is in danger, everything can become a fighter who would not hesitate to leave scorch his rival regardless.
Flareon has long hair and soft as cotton, which makes it a very special Pokémon contests, where coaches bring to light its maximum beauty.
This Pokémon tend to live in warm climates, especially in volcanic areas