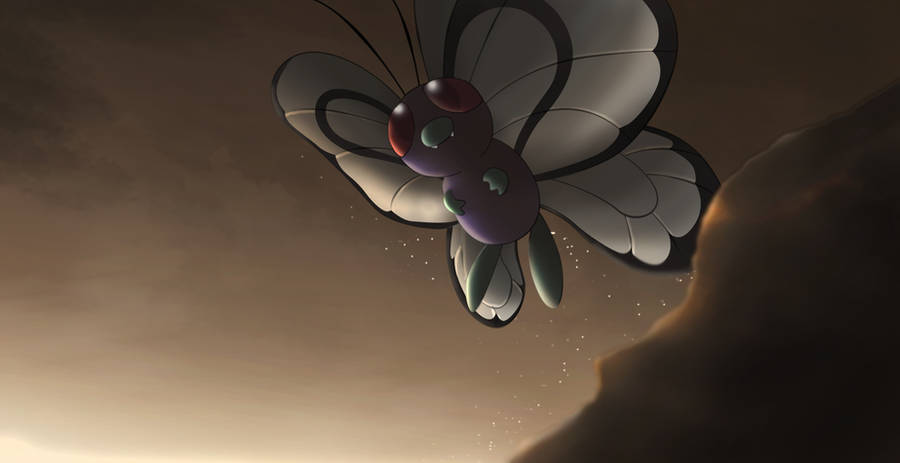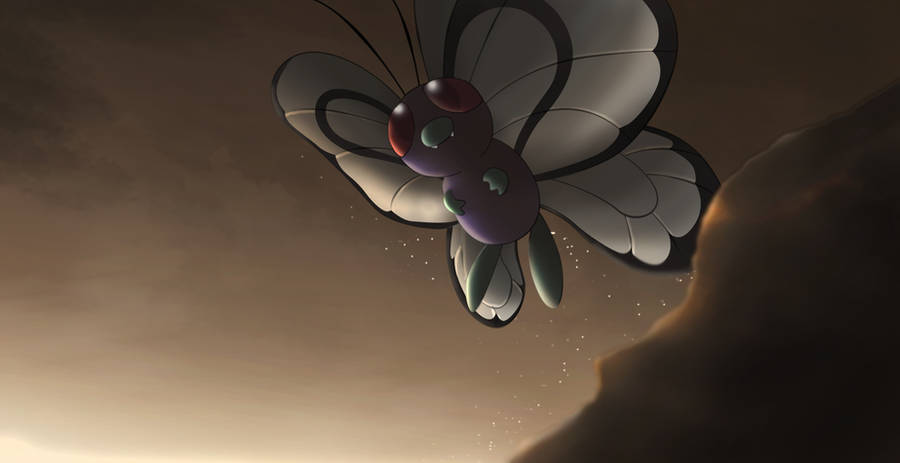 Watch
:3

The design of your eyes is basically the same as a common butterfly. Its body is divided into two parts: head and trunk. It has the same design of a common butterfly wings. You can roam up to 10 miles to find honey, remove it and take it to their nest.
In mating season puts food on the trees and laying eggs Caterpie then go to collect honey from flowers.

EP568 Butterfree and Venomoth
They live in wooded areas.
The Butterfree can be found in wooded areas or near the sea. Also in places rich in honey or sweet, so looks are constantly in areas with many flowers such as parks and gardens.
It is designed like a common butterfly, but is similar to the White Butterfly!.

Reply

That dust reminds me of the episode where Ash released his butterfree into the wild with the pink butterfree.....such a sad scene but incredible looking art!
Reply

My favorite Butterfly pokemon!
Reply

.... This is just amazing, I just cried a little when I saw this.
You did an amazing job my friend, keep it up buddy.

I love Butterfree :')
Reply

aww mor que hermosura :3
me encanta !!
los colores :3
y sobretodo la forma de corazón :3
Caterpie in the tree
How you wonder who you'll be
Can't go far but you can always dream
Wish you may and wish you might
Don't you worry, hold on tight
I promise you there will come a day
Buttefree fly away
:3
me alegra tanto que mi niña evolucionara

se ha vuelto fuerte y ahora puede volar a donde ella quiera n.n
ya no sueña tocar el cielo, ahora puede hacerlo :$
TE AMO MOR

Reply

jejeje mariposonga n_n
(mariposonga xD)
es tu niña munita que cuando evoluciono se hizo aun mas fuerte y te ayudara a pasrte la liga n_n
Reply

Reply

I still dont know how u do it dude, and Butterfree is meh favorite bug type ^O^. Awesome hob

Reply

Reply