7 Favourites
24 Comments
5K Views
Update: 13th July 2017
Please don't forget to read the rules, many ppl submitted to the wrong folder lately, thanks! ♥
Update: 15th April 2016
Basically this group has only been for typical Naruto OC stuff until now but a lot changed in the fandom and I think the group needs a relaunch. At first I'll clean the group up a bit, re-write the rules (should be done if you read this right now, still need to clean the folders then, it's a lot of work orz) and add new folders + Naruto AU Fandoms. AU Fandoms? Actually, the group already allows AU storys of the canon naruto universe but many deviants like to create designs of their naruto ocs from different animes or just traditional/adopted designs and stories without the typical naruto-look. I think we should add a folder for art like that, if many ppl like the idea/like to submit art to this folder we will keep this one. There will also be a folder for canon art (no ocs just naruto canon stuff) but only a few will be accepted per month because this group here is still a naruto oc group but many ppl wanted to submit amazing art (Canon Fanart of OC-Makers for example) and I bet you want to see it, too!

---
Joining Rules

None! Anyone can join. No need to ask. Just click the button and you're in the group!.
---
Submission Rules

No multiple submissions. Just please be patient.


About 18+, basically you only need to follow the DeviantART Rules on submissions. No dressup-game pictures.


Please think about where to submit your pictures. We don't wish to sound mean (and if we do we're sorry). Scroll down after the rules to see a short description for each of the gallery folders so you can see which one your future submission belongs in.


Tracing and editing over art of artists without permission has been happening more and more lately here on DeviantART and will not be tolerated here either. Base edits out of animes and taking naruto-background-screenshots because you can't draw backgrounds are OK, as long as you credit it and don't claim it as your work, you are only allowed to submit "art" like that into Base Edits.


Please be polite here

. I haven't noticed anyone being rude or anything like that yet so that's good. Everyone keep up the good work


Also, if you notice anyone breaking the rules here, such as notice a few rude comments, or some art thievery, please alert the founder with what happened and a link or some sort of proof, thanks a lot.


---
Your submission got declined?

Just read the rules again and re-submit to the right folder, thanks!

---
Gallery Folders Descriptions

(In order as they appear in the "Galleries" tab)




Female OCs and Male OCs Artwork
Single art of your OC goes here. Please check out the other folders before you submit you art to this folder.
Examples:

:thumb586536747:

:thumb599257005:
:thumb545938119:
 

---

Groups and Teams
This is a folder for groups consisting of two or more people (one of which being an OC) that are not a single Team or one single couple.
Examples:

:thumb547749930:


---

Couples
This folder is dedicated to couples wheater they be OC x OC or OC x Cannon. Pictures with more than a single couple go into "Groups".
Examples:

---

Family
This is a folder dedicated to family type scenes with your OC(s).
Examples:

---

Profiles and References
This folder is for profiles that explain some facts over your character or in a reference sheet with whatever outfits and/or personas your character(s) have.
Examples:

 :thumb601739734:
---

(Open) Collabs
Since these have been showing up there is now a folder for collabs. Private or Open, they should go in here.
Examples: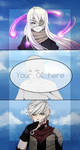 <da:thumb id="647122240"/>


---

Fake Screenshots
If the submitted deviation is set up as a 'fake screenshot' or as a opening/credits picture (which is the same as a fake screenshot) it should be placed in this folder,
regardless of any other folder it could go into. Also keep in mind that an edited screenshot =/= fake screenshot. It's theft and against DeviantART rules.
Examples:
:thumb597396757:  
 <da:thumb id="655885396"/>


---

Manga and Comics
Here you can add all art about the manga or manga-colored style like: couples, single art, manga pages, (...).
Examples:

---

Memes
Self-explanatory. Memes are memes.
Examples:

:thumb569245631: 
---

Flash and Animations
Basically if the content of your .gif or flash is big enough to require a preview image of any sort, it goes here. Pagedolls, Emofuris, animations, etc.
all go here. If they do not require a preview image, then they go into the "Icons and Stamps" folder.
Examples: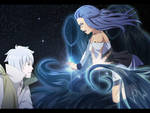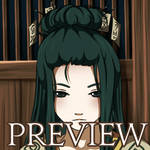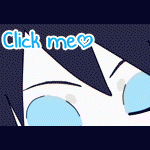 ---

Chibis
If you want to submit art with chibis (couple, single art, group (...)) it's the right folder for your art.
Examples:

---

Icons, Pixels and Stamps
This should be self explanatory. Stamps, everyone knows how those work. Icons go here with or not they're pixelated or not.
Support banners also go here too. And try not to submit hate/anti stuff here :/
Examples:





---

Base Edits
Tracing and editing over art of artists without permission has been happening more and more lately here on DeviantART and
will not be tolerated here either. Base edits out of animes and taking naruto-background-screenshots because you can't draw backgrounds are OK,
as long as you credit it and don't claim it as your work, you are only allowed to submit "art" like that into this folder.
Examples:

 <da:thumb id="651430278"/>


---

Adoptables
The one folder that avoids the "base edit" rule. A majority of adopts are used by various bases created from other deviants, that's totally fine.
Just try not to submit "closed" adopts here.
Examples:

:thumb592198487: 
---

Fanfics
Since the folder says fanfic you can pretty much guess what this folder is for.
Examples:
:thumb597338196: [AT] First Impressions [E-brit]


There she was. Kankuro stiffened in excitement at the first glimpse of Anzu Mori as she descended her mount. "Anzu! Hey, over here!" he shouted, rushing to her side to assist her any way he could. After pulling her into a brief but deep hug, he stepped back to admire the woman he'd waited so long to see. She looked . . . she looked . . . well, she'd looked better. Her burgundy hair, blown every which way by the western winds, was a tangled mess. The dark rings of fatigue circling her eyes contrasted greatly with her red, sunburnt nose. And her stylish, asymmetrical mandarin collar tunic now clung to her perspiring skin. Even so, he'd never been happier to see anyone in his life. "How do you feel, Anzu?"
"A little tired," she yawned, "a little hot, and more than a little hungry. Have you had lunch?"
"Not yet," Kankuro smiled, grabbing her bags with one bulky
TG: Setting Up Camp!Three youths trudged through the thick, shin high snow; still shivering from the blizzard that occurred. Their faces were in shades of pink and red as they dug into the scarves or layers of clothes they had to keep themselves warm. The boy with mangled brown hair and dark clothes led them through the snow, following a faint scent of fire and smoke. As they passed another barren tree to take a break, the boys huddled together to try to get warmer as their female companion looked over the horizon to see if they could find some shelter from the cold.
"Hey, Kohaku, what's over there?" The red haired girl asked as she squinted her eyes. Kohaku, the boy in dark clothes and mangled brown hair, moved towards his comrade and looked in the direction she was looking. He squinted his amber eyes to see what was on the horizon and he shook his head.
"Hey, Haru, can you see what's over there? My eyes are kinda blurry from the cold." Kohaku asked the small ball that was bulging from his clothes. There
---

Fan Made Clans and Villages
Similar to Profiles, this folder is for any and all information over a fan made clan or a fan made village. Make sure to notice that it's FAN MADE.
That means that you created your own clan or village completely on your own or is any part derived from another clan.
Examples:

---

Sketch Preview Lineart or Traditional Art
For all the sketches, previews and unfinished work.
Examples:

---

OC Cosplay
Images of you or others dressing up as your characters.
Examples:

---

Advertisements
Advertise whatever your trying to do from adopts to commissions to requests and art trades. As long as it's in a journal and whatever is going on is current, submit them here.
Examples:


[commission info]

ask me


Order a Commission

please read my terms of service carefully before ordering!
by ordering a commission you automatically accept my conditions!
you can contact me here or go to my website <3
You can also add me on Discord, if that's easier for you and if you like to get quick and easy updates about your CM! Just ask me about it : )


please pay after I send you the sketch. I will go on, when I received your payment.
(PixelIcons will be paid before I start, but please wait until I confirm your commission!).


please look below what I offer currently


if there are any problems please talk with me freely (:


backgrounds are free, because I still have to practice them*


paypal & points
---


Alternative Anime,Designs or Stories


This is a folder for Naruto OCs with AU designs, stories or species. For example Fairy Tale or Gintama.
Examples:

---


Naruto Canon Art/Fanart


Only a few canon artworks will be accepted per month because this group is still mainly for naruto ocs but we don't want to miss such pretty art in our group!
Examples:

---





Thank you for reading!