Thank you to everyone that participated in our Summer 2015 Rainbow/LGBTQ contest! All of the submissions were absolutely stunning and we're so pleased to have such a wonderfully diverse community here on dA. I'm so happy to have founded AA4E two years ago with
Aikou-H
! Our members mean the world to me! Now, for the winners!

Chosen by myself, Lead Administrator Sage DuBois

First place goes to
MixAndMake
!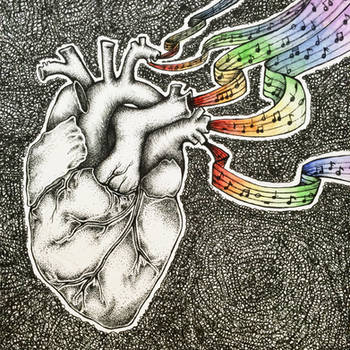 This is an absolutely beautiful piece, depicting a heart that is bleeding out rainbow sheet music, which seems as if to depict the music of the soul. To me, it shows how our feelings as those who are LGBTQ matter and are beautiful, how they are a deep part of us, how they are things that we cannot change, how they are things we find worth fighting for. And as caring human beings, LGBTQ or not, our hearts should bleed with love, equality, and the wonderful colours of our world that turn the ordinary grey into a portrait of vibrant life and happiness. This piece speaks a thousand words and that is why it is the first place winner of our contest. Congratulations,
MixAndMake
!
Second place goes to
lemgras330
!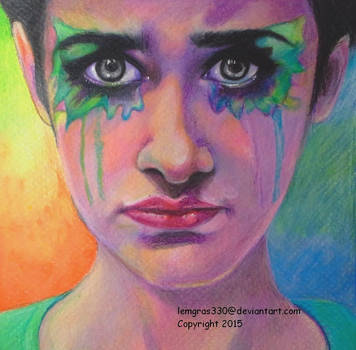 This deviation is equally as beautiful, depicting a woman who is crying tears of colour. It shows how we have fought for our equal rights and how many of us around the world are still fighting for them. It makes me instantly think of all the sadness and sorrow those in the LGBTQ community have had to face throughout history. It represents the long and difficult road we are on. It represents the hearts broken by a society that hates us. It represents those that are forbidden to love who their hearts are drawn to. That is why I've chosen this to be our second place winner. Also, the quality of the artist is impeccable. Congratulations,
lemgras330
!
Third place goes to
Chemi-ckal
!
:bigthumb545192660:
Third place was especially difficult for me to choose. The first two, in all honesty, were far easier for me to choose than third place, as they immediately spoke out to me boldly and clearly. However, for third place, with so many deviations depicting LGBTQ pride in the form of showing couples, I wanted to choose one of them to be one of our grand winners. I chose this one due to the overall quality of the artist's work, the way they incorporated the rainbow, the pose and expression of the characters, and how in their description they mention the piece is in response to the recent June 26th United States Supreme Court decision on gay marriage in my country. Again, it was very difficult for me to choose between this and one or two of the other submissions depicting gay and lesbian couples, but this is the one I felt displayed the most quality and meaning. It was a very tough choice, but congratulations,
Chemi-ckal
!
Chosen by Joshua, our Head Co-Founder

Fourth place goes to
VenneccaBlind
!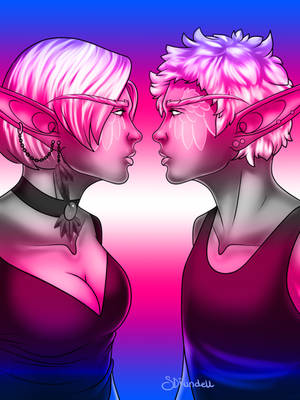 "I didn't see many trans color schemes, I felt this one really captured that essence pretty well. The art itself has great composition and the shading is very pleasing."
Fifth place goes to
Eli-Socks
!
:bigthumb539842789:
"The overall composition is very strong, and I think the colors look really well thought out. Very bright and bold. I also like the banner at the bottom that says
Free~
, for some reason it just makes me smile."
Chosen by our administrator,
KorpseBride

Sixth place goes to
groovygillian
!
:bigthumb544190041:
"I like the emotion I get when I see it. Those two are looking at different directions. They look in pain, confused yet somehow correct and confident with the path they are going. We see them as strange, but to them it is completely normal. They are normal." (for those unsure as to what the piece is depicting, it depicts through its symbolism those who struggle with being transgender)
Seventh place goes to
grogersart
!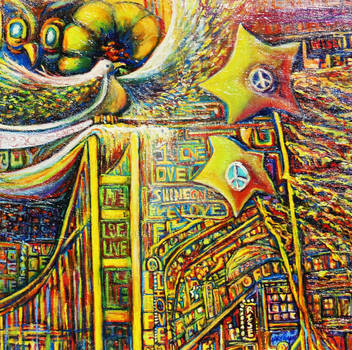 "I'm in love with colour and detail and this piece was exploding with it! The whole love and peace message is there. To me it shows acceptance in a really vibrant, and positive way."
Chosen by our Co-Founder,
xCky

Eighth place goes to
Gryphon-Burger
!
:bigthumb549460708:
"I chose this one for 8th place because I love how they put multiple symbols in the background. To me, the blood on the hands holding the flag high up means we did lose people in our difficult fight but we fought through it and avenged them. I think Gryphon did a wonderful job at showing multiple sexualities and genders."
Ninth place goes to
AnnyTwinkle
!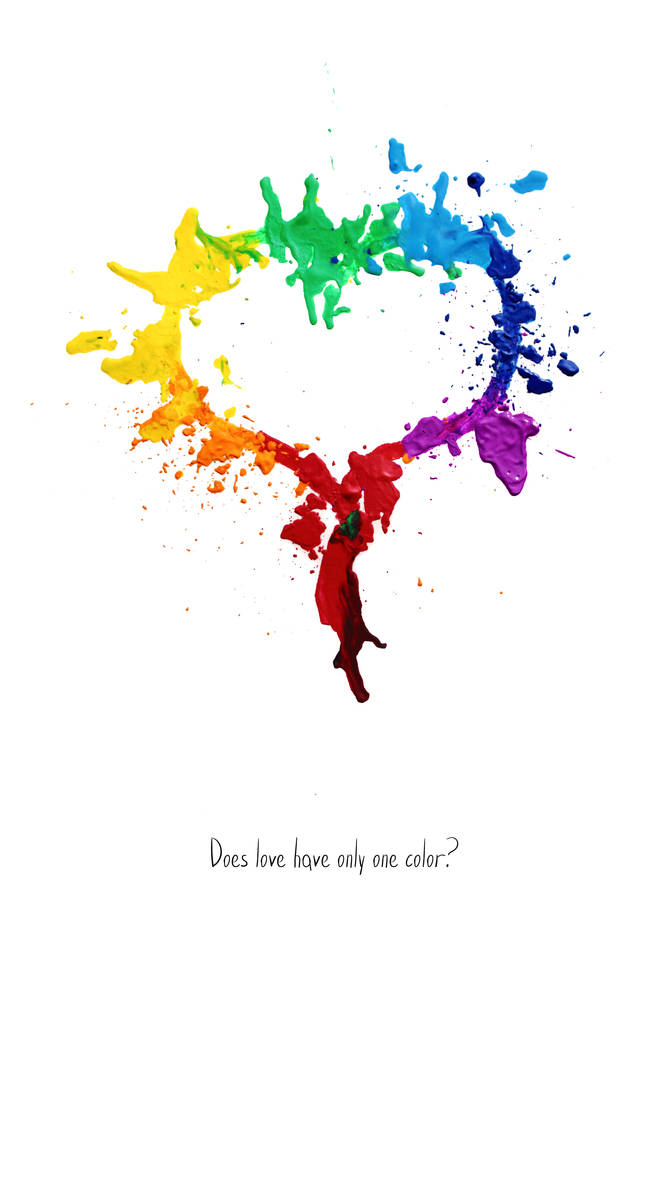 "It's so simple yet it has a strong message, that's why I chose it. Simplicity can be very strong and that shows in this deviation.
Does love have only one color?
No way."
Chosen by our Co-Founder,
FreeingMyAngelWings

Tenth and final place goes to
Nin-notte-in-neve
!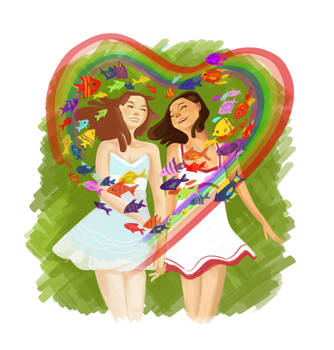 "This really spoke the message that love is everywhere and anybody can love. There is always room for a special person in someone's heart to make them happy, whether that person is the opposite sex or the same. This piece is colorful and it gets out the message on saying
Love is Love.
Love will always prevail in light and strength. The entry also gives a whole new meaning to a song that I grew up on.
Joy to the fishes in the deep blue sea, Joy to you and me.
" (
www.youtube.com/watch?v=yf-d-K…
)

Honourable Mentions! We wanted to have our own pride parade of deviations here, so as a way of saying thank you to everyone that participated, we will be showing
all
of the contest submissions! Please, enjoy this amazing and fabulous artwork!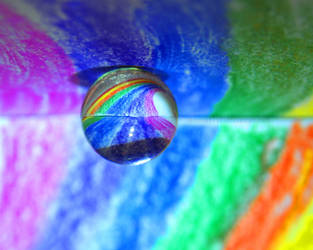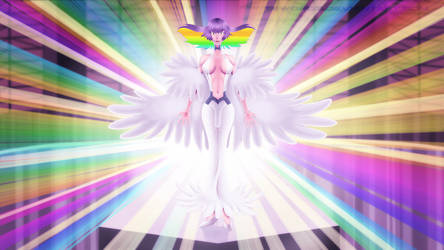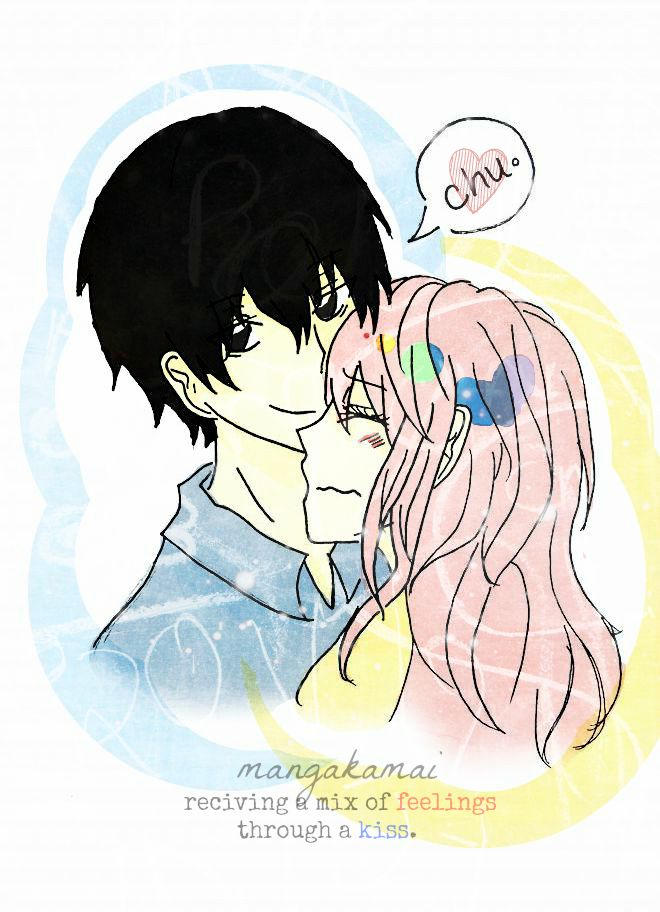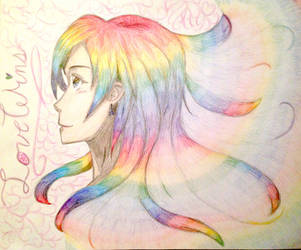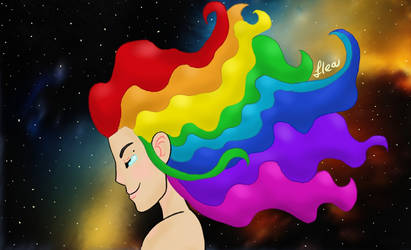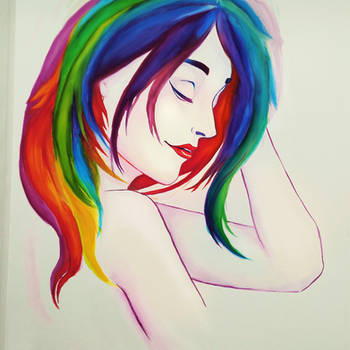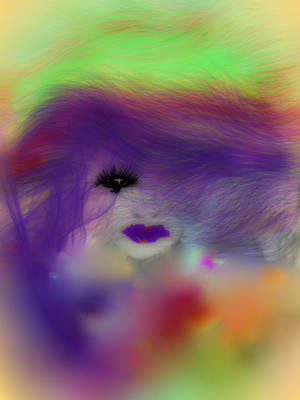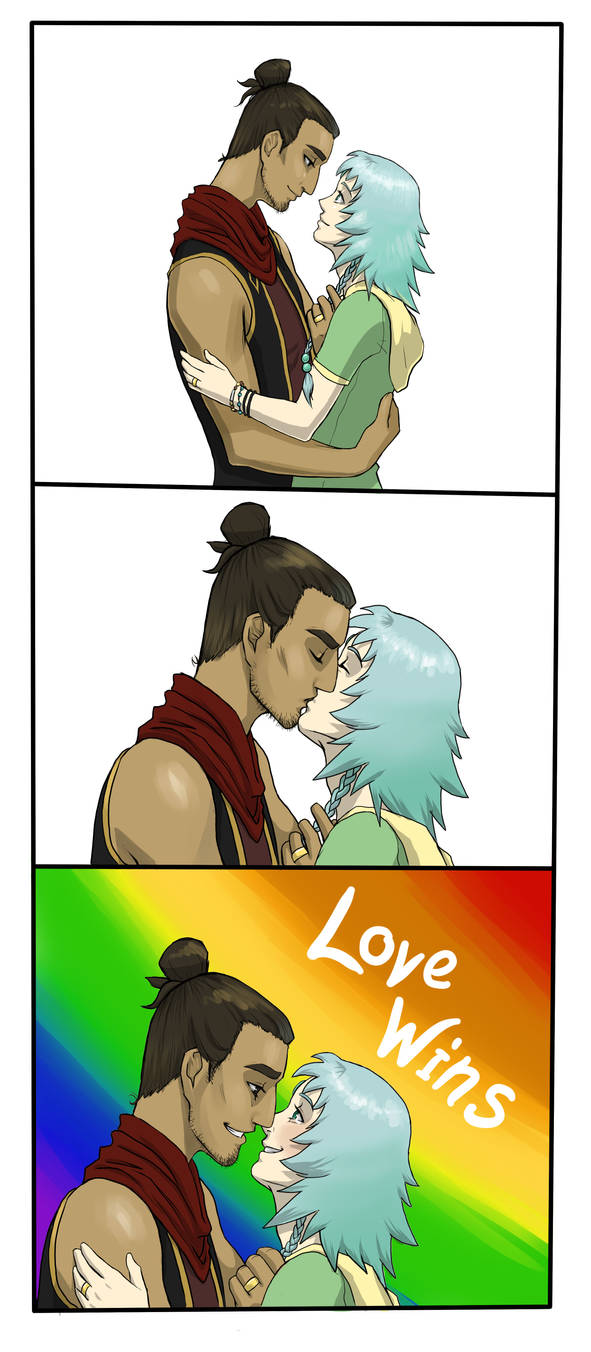 :bigthumb550015447: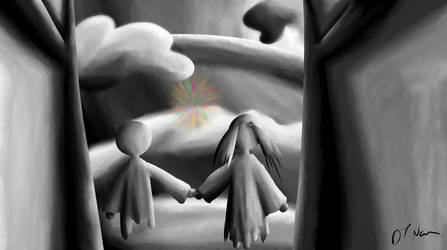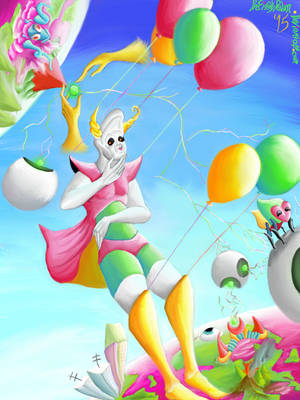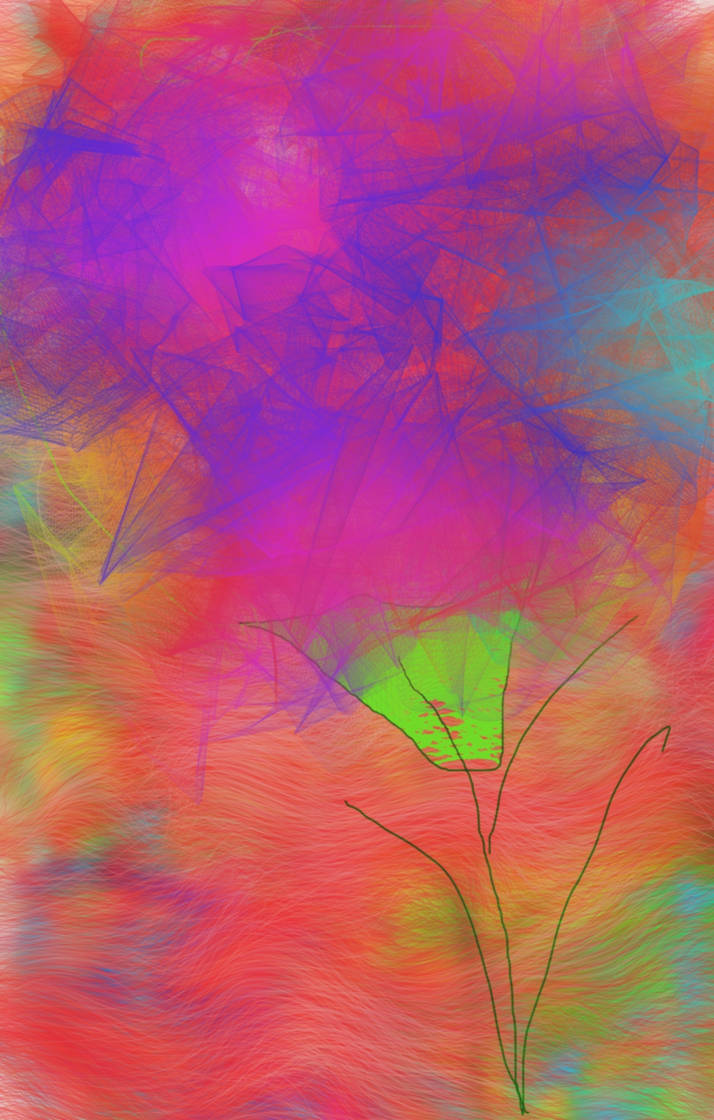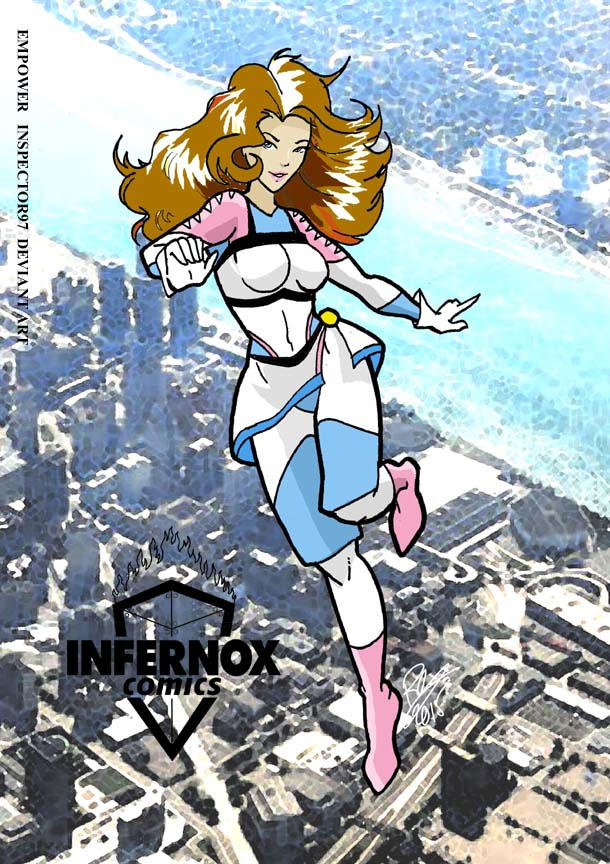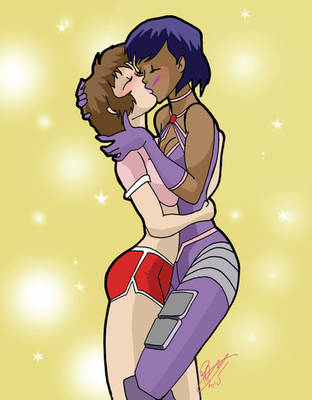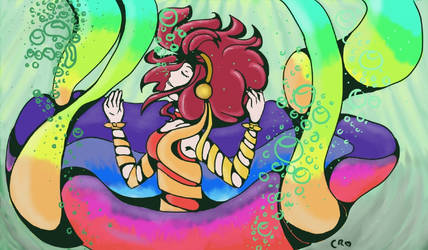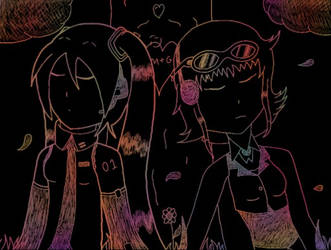 :bigthumb383648589:
:bigthumb539523939:
:bigthumb544098823: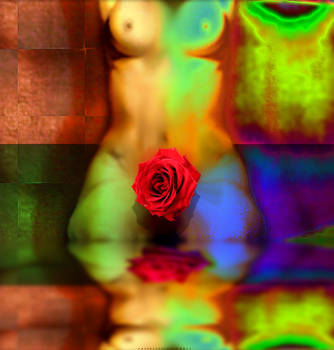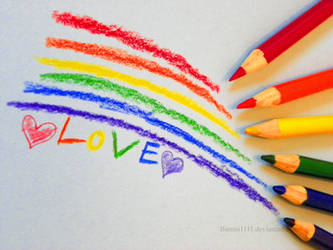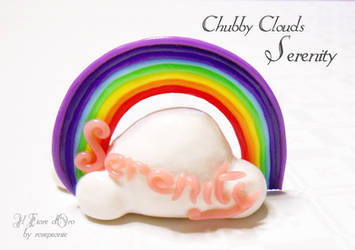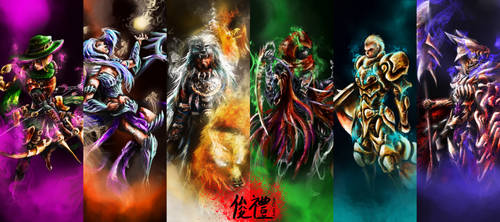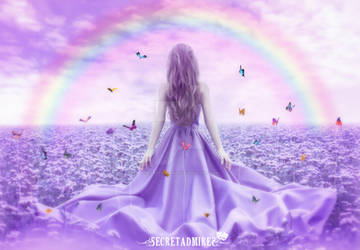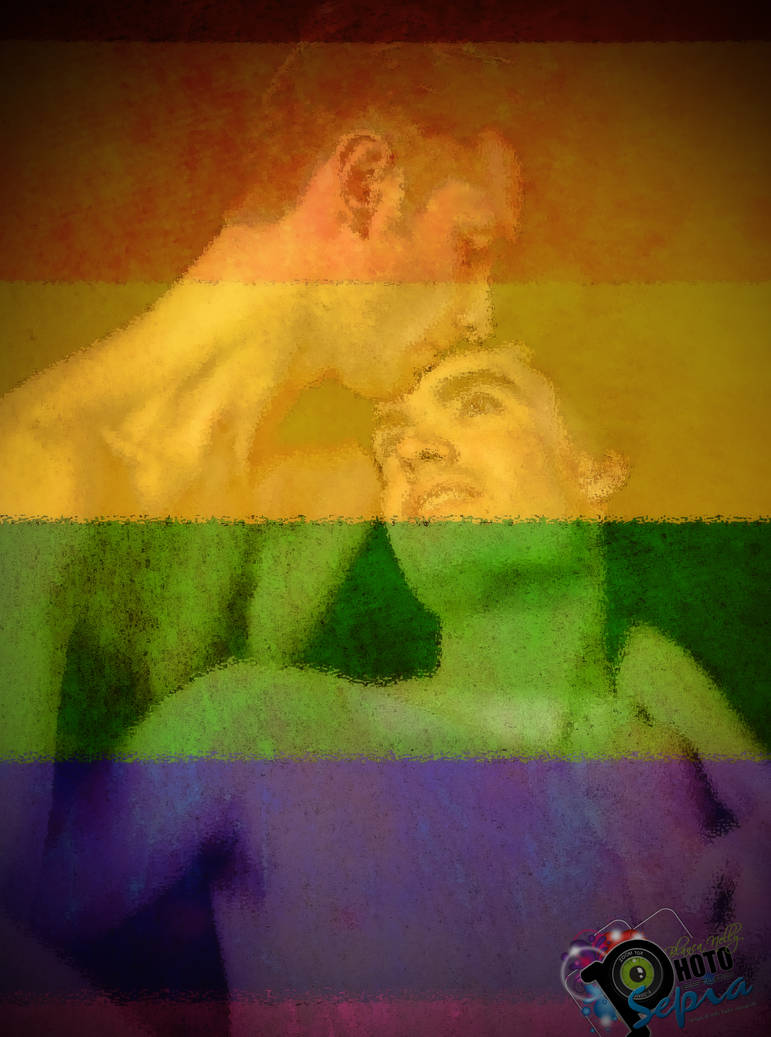 :bigthumb547304718: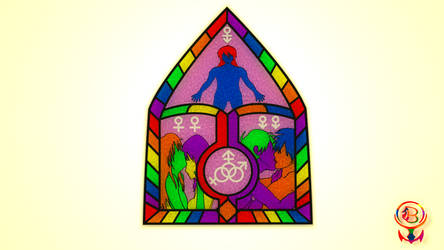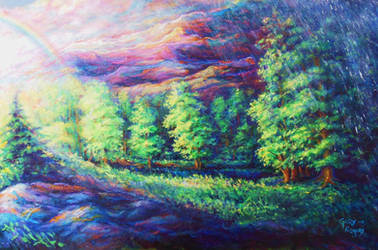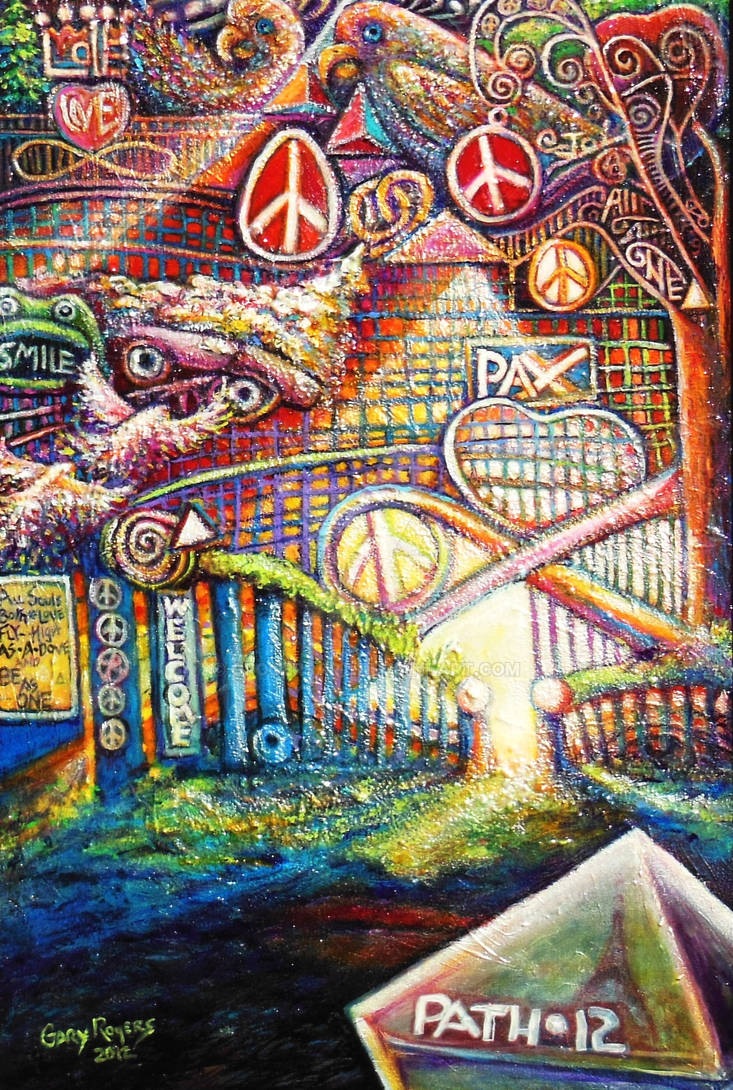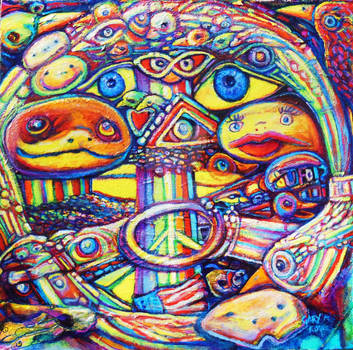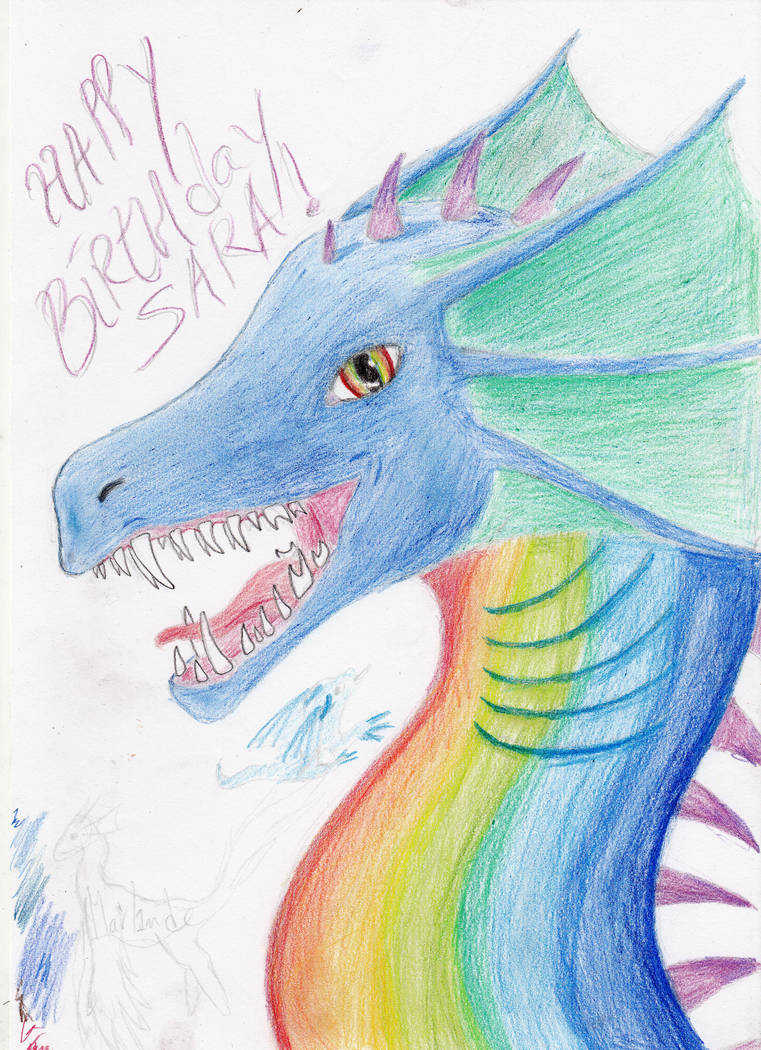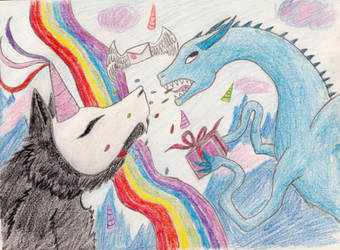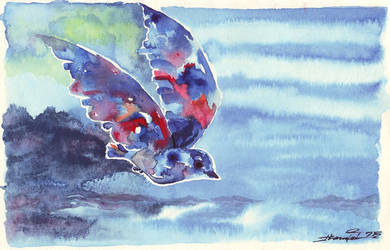 :bigthumb547145264:
:bigthumb542712032: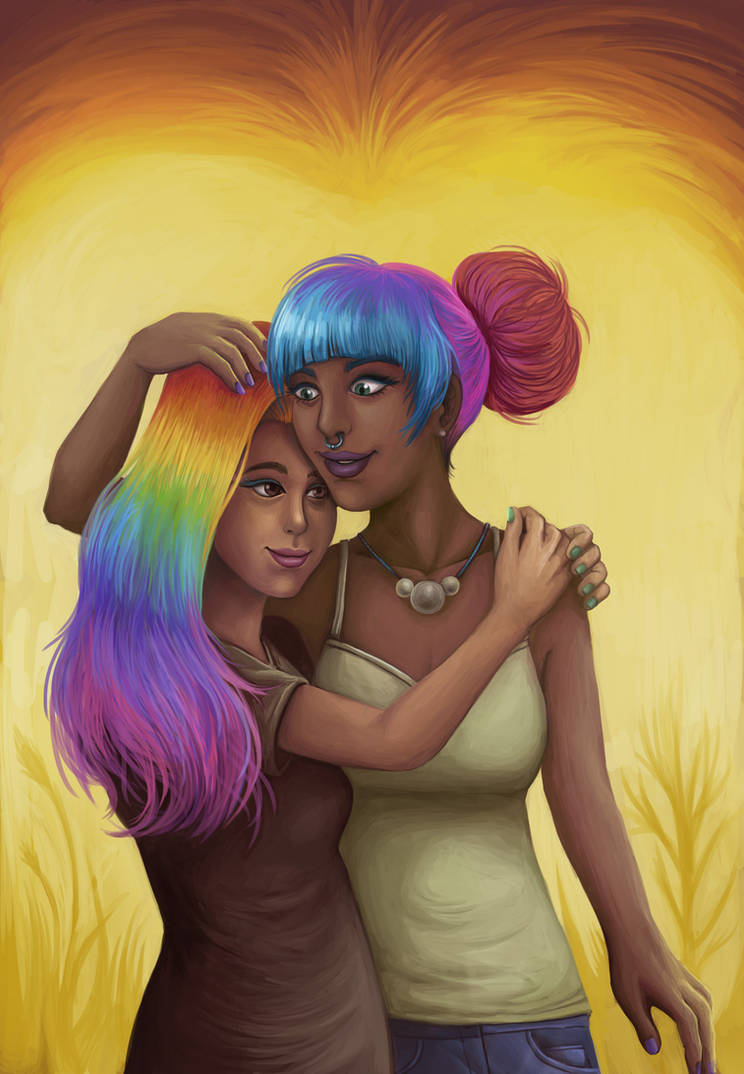 :bigthumb546274066:
Conversations in the DarkThe knife I'm holding clatters to the counter as thick, red droplets hit the cutting board and splatter over the potato I've been cubing. I don't curse as I might have if Sarah were home, but she's working late. Again.
Pinching my finger, I use my wrist to turn on the faucet and stick it under the cool water, ignoring the soft pink swirls that are making their way down the drain. I'll have to sanitize it now and the thought brings on the sharp prick of tears that the cut didn't. I bite my lip to keep them back. Using a paper towel to staunch the blood flow, I turn and look at my food prep. The knife and board are dirty and the potato is a complete loss.
"Fuck."
It doesn't take long to clean up, and the sharp scent of bleach drives away the tears. With a bandage in place and a glove over that – one can never be too careful about contamination – I set about finishing up dinner.
A half an hour later, I know that I've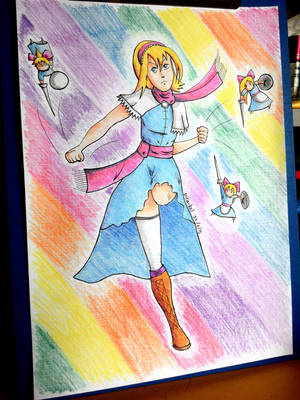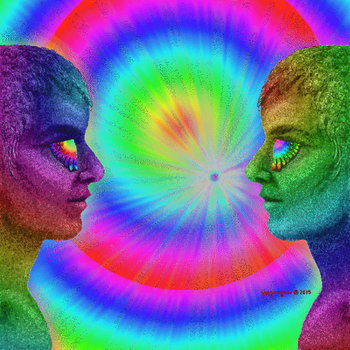 :bigthumb545839735: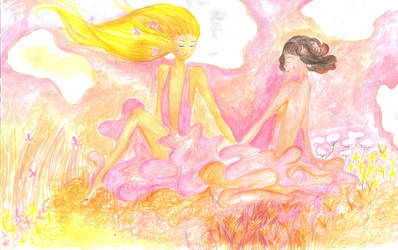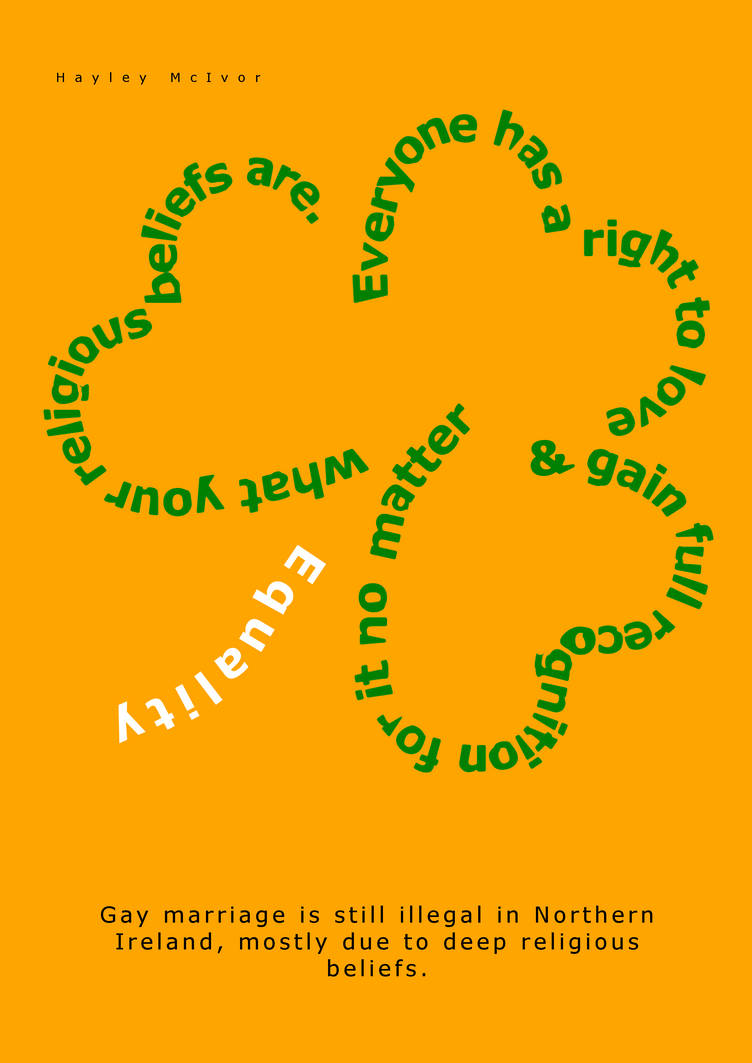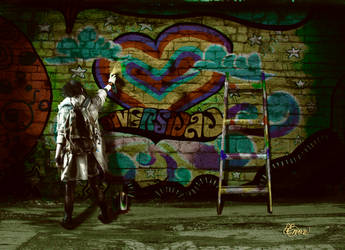 :bigthumb545539797: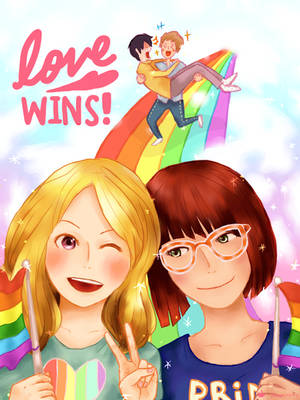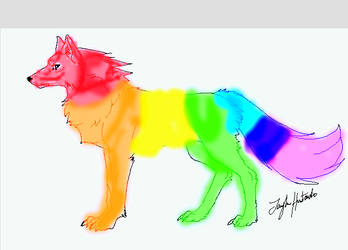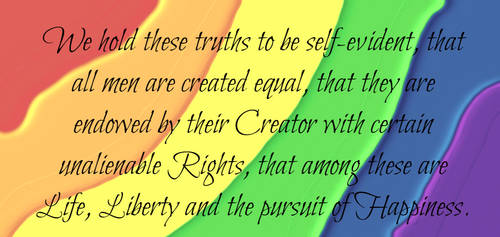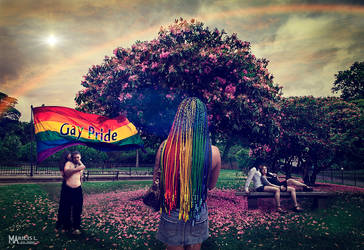 ShamelessDisclaimer: This is a work of fiction. Any resemblance to anyone, living or dead, is purely coincidental. The author owns exclusive rights to this story.
____________
Sweets were one of his favorite things. Not wanting to waste the rare occasions on which he allowed himself a sugary treat, Isaac made sure to savor them, letting them rest on his tongue for several moments before swallowing.
He hadn't always been so careful. When he was a child, Isaac had eaten ice cream and cake like any other kid when at parties – quickly, and without tasting it much. At the time, it hadn't seemed like a big deal. They ran around and played, and when they did get to eat the ice cream, they usually gobbled it up to keep it from melting. Then they'd run around and play some more, and he could never remember by the next day what anything had tasted like if he could even recall what exactly it was he'd eaten.
"My. Don't you look like you're enjoying that."
Despite being snap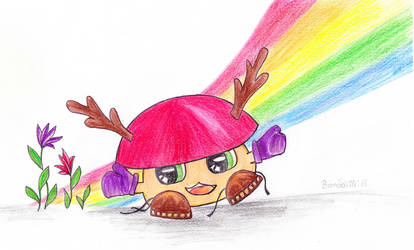 :bigthumb542393741: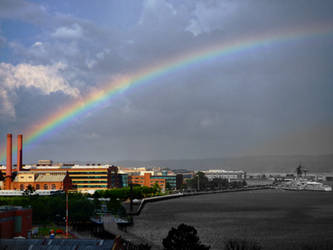 :bigthumb544606830: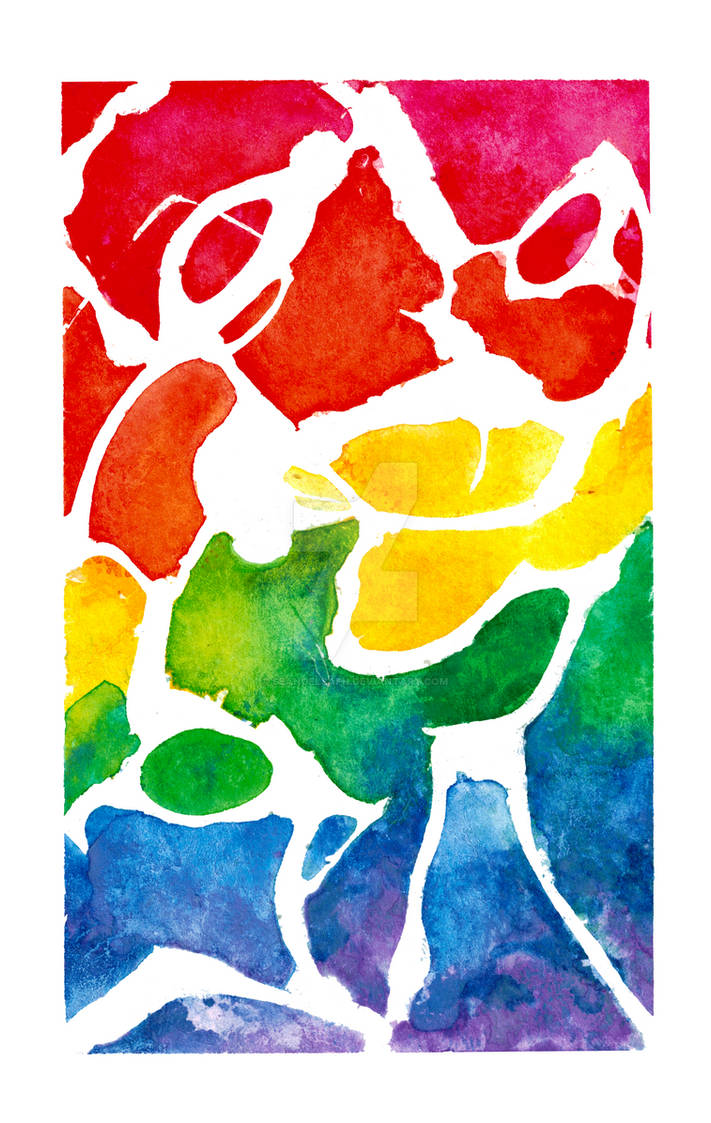 :bigthumb544363090: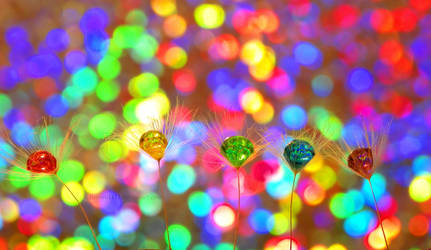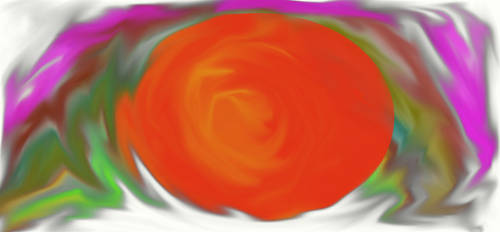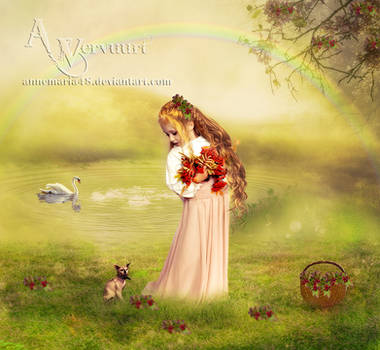 :bigthumb543890418: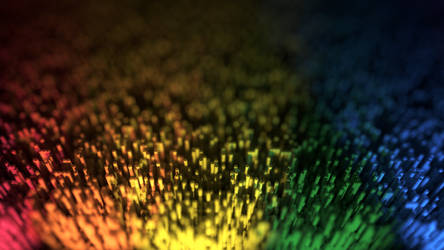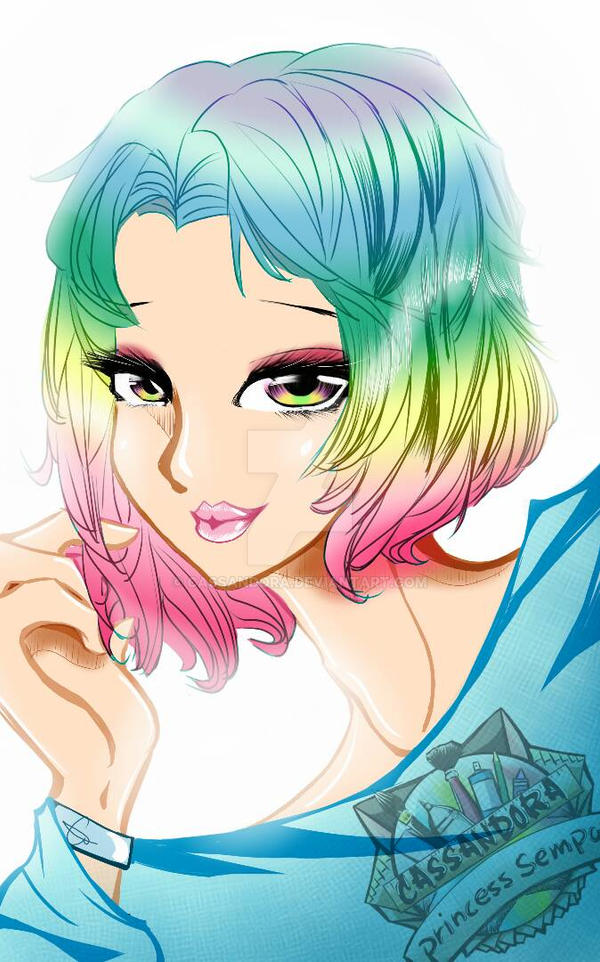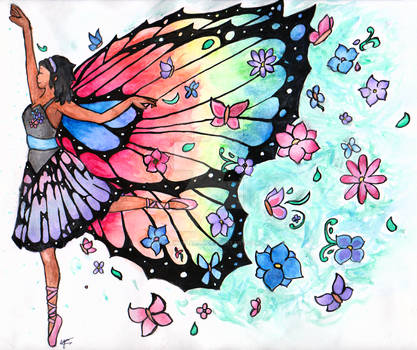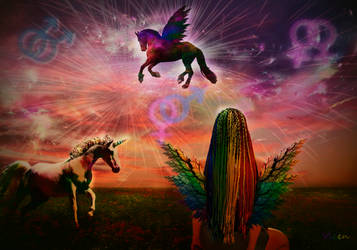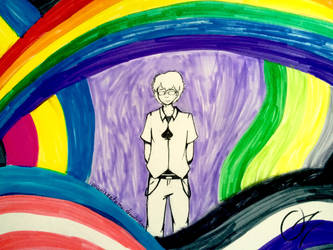 My ReligionI don't believe in God
Not the way you want me to
I can't sit in a church
That preaches tolerance
Love for all people
To help your fellow man
While it closes its doors to people who fall in love with others of their gender
And its congregation steps over the homeless to enter the building
Inside saying "Amen!"
Only to leave and say
"Get a job!"
I believe in love
In helping those who need it
And even more in helping those who think they don't.
My offering to God does not go on a golden plate
But rather into the cash register at McDonald's
When I buy a cup of coffee
For a man who really needs it.
Do not lie, do not cheat.
Do not steal, do not kill.
I will not
But because they are wrong
Not because a two thousand year old book and the long-dead men who wrote it say that I shouldn't.
I hear the gospel in the thanks of the pregnant woman I gave my seat to on the bus.
I sing my hymns every time I laugh, and the choir sings when I pass on the laughter to others.
And for a moment
When I give a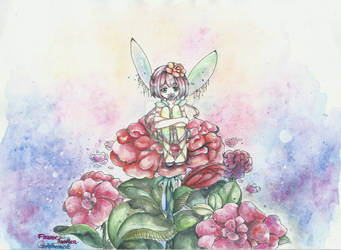 :bigthumb542579376: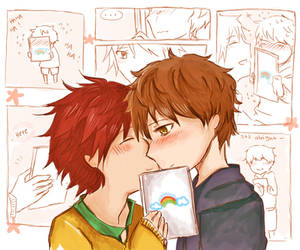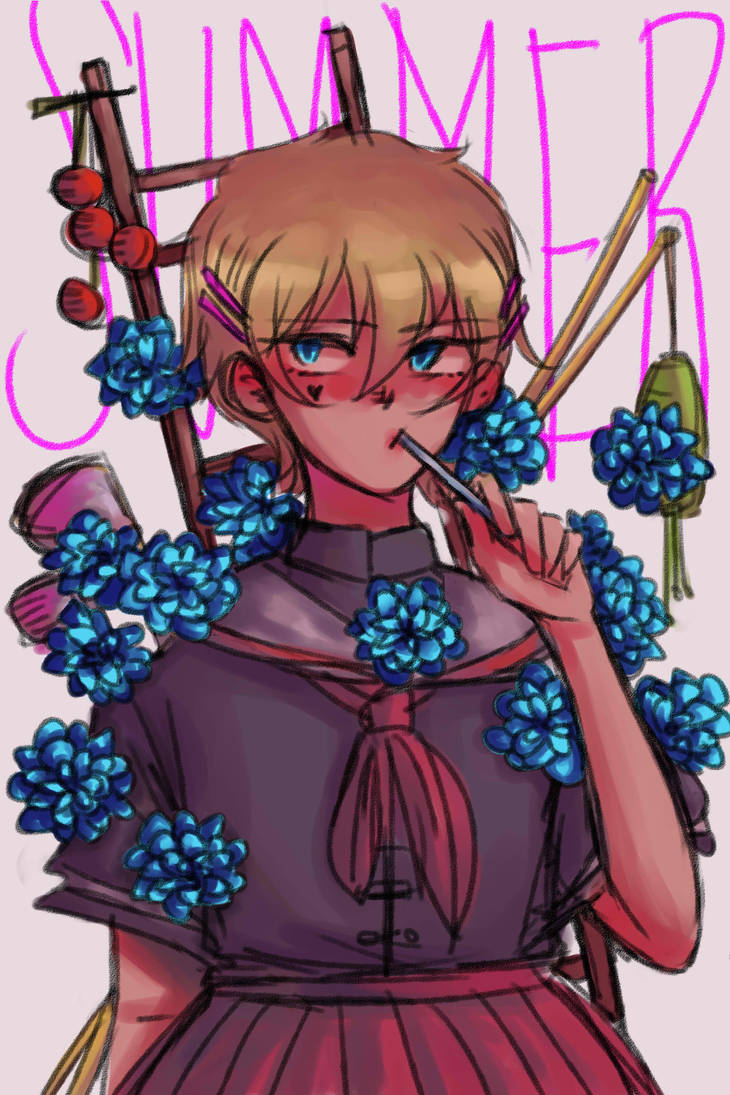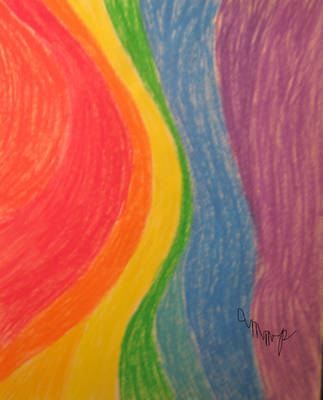 A Prince?A prince?
The one that was supposed to charm me?
I truly looked, but in vain.
I thought he never came, but really it was because
instead,
I was seeing princesses
everywhere I went.
With eyes that sparkled with a thousand emotions, and moods to match.
I was left breathless by their smiles,
and frozen in their gazes.
Among these incredible creatures,
I thought nothing of a prince.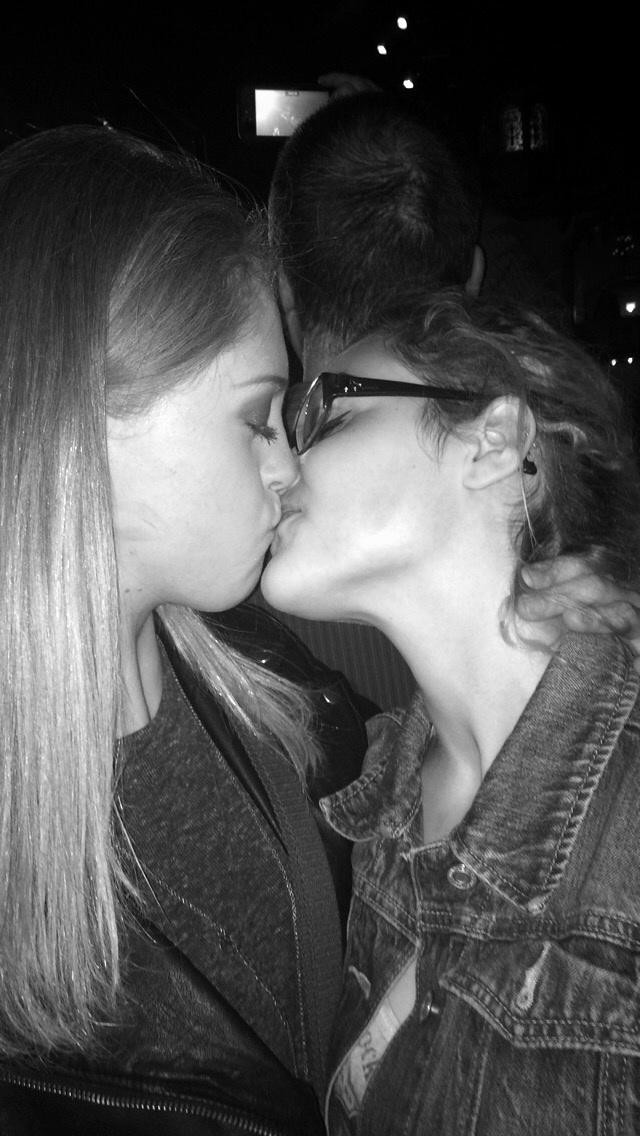 :bigthumb541514913:
An Indisposed State of MindI was raised by the silver part of a belt,
which spat words at me
each time its surface grazed my face, my thighs,
and my everything in between.
"Get over it."
It would hiss,
my legs turning into purple roses.
"Just be normal."
"It's just a phase."
If I could reason half as well,
I would tell it,
"I can't help loving who I love."
But belts don't have ears.
And people unwilling to understand
are basically each lash across my skin.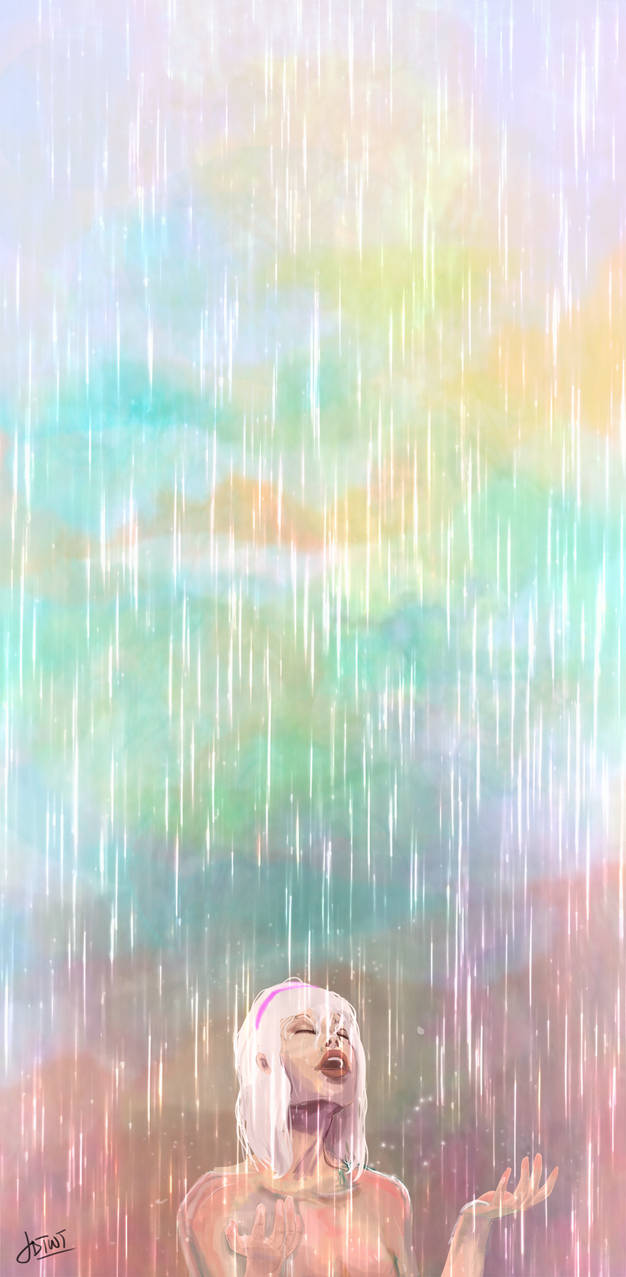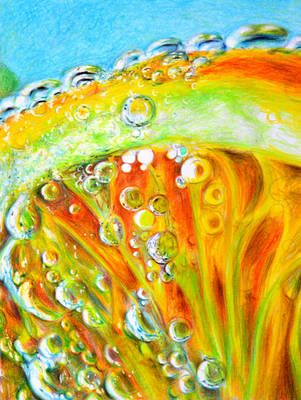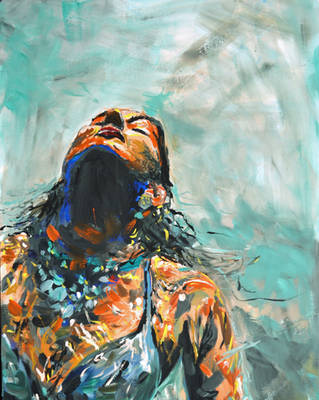 The Carcass of a MemoryI want nothing more than for my lips
to caress the rim of your lipstick stained coffee mug.
Maybe then I might be able to remember the taste of the sugar residue left on the corner of your mouth from your favorite cookie.
You always ate dessert for breakfast because you could never wait.
I guess I should have taken that as a sign.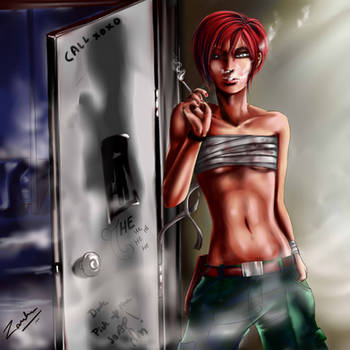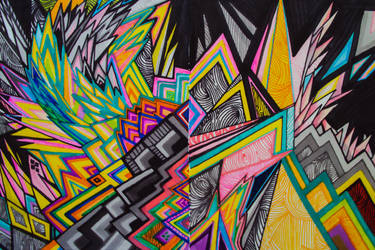 :bigthumb540241940:
:bigthumb540243244:
:bigthumb540255464: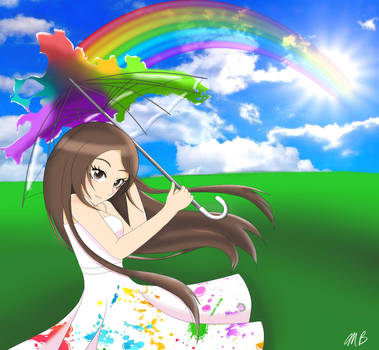 :bigthumb540150581: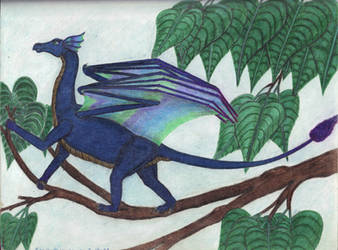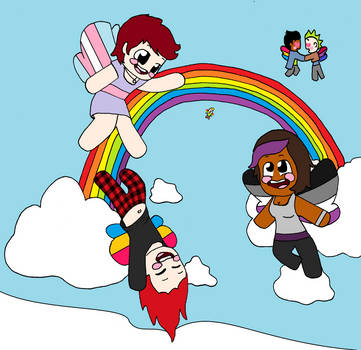 :bigthumb539446569:
:bigthumb538961639: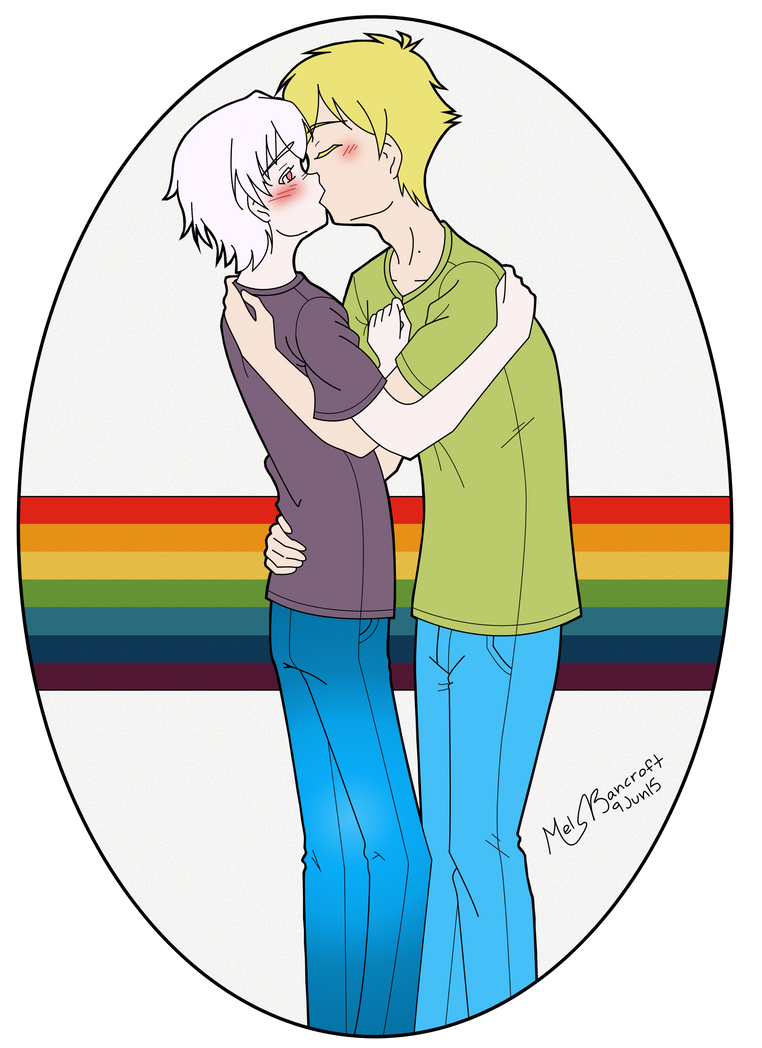 061115you
by
Dragonforge
At the End of the RainbowAt the end of the rainbow is no man's land.
A country where wars never take place.
A country where everybody loves each other.
This has remained for millions of years.
At the end of the rainbow, I will live someday.
Sitting on green grass between innumerable flowers.
In the bright light, by the blue sky, birds draw their courses
And with an insatiable longing thoughts flee into the distance.
Nothing could spoil my being in the Valley of Light.
Gone are grief, suffering and pain. A loving heart knows no sorrow here.
Be it old, be it young, be it black, be it red – No one suffers in no man's land.
The sun radiates. Nature has everything painted in the most beautiful colors.
When I think of my loved ones, melancholy enters my sad heart.
Then colorful butterflies come. It is hard to believe how beautiful they are.
And when once in distant times, I will cross this bridge
And when angels accompany me, amiably, I will understand the end of the rainbow.
Double Rainbow
by
Syltorian
Yoshi, Kirby, and Meta Knight
by
TheFoolSellingChaos
Treetop Nebula Painting
by
Oriannis
:thumb537817033:
Due to dA only allowing a certain number of thumbs in a single journal, the last few entries defaulted to links. To apologize, the artist of each of those pieces will get 10 points.
And then, below, so that commissioners are reminded of their obligations to our grand prize winners, we have our prizes relisted. Point prizes will personally be handed out by myself promptly, but if you are a grand prize winner, it is your job to get in contact with each of your commissioners to seek out your other prizes. Commissioners, please refer back to this journal in order to make sure that it is, indeed, actually your winner that is coming to you and not someone else claiming to be your winner. Winners, please be kind to commissioners.
1st Place
* 1,000 points
* A commission from one of my two Head Co-founders,
OrionisZeta
* A portrait commission from
darkredmaplesword
* A chibi commission (female characters only) from
MayuArtsu
* A chibi commission from
okobuki
* A semi-realistic headshot (female characters only) from
Nionchi
* A full commission from
UltimateKawaiiChibi
* A full commission from
Uber-Mouse
* A portrait commission from
elcaide
*A half-body commission from
Grakanarts
*A personalized chibi food commission from
Dahlia-Aubrey
* A full-blown interview and showcase in our lovely group from myself, Head Administrator Sage DuBois
Arumniel
2nd Place
* 750 points
* A commission from
ZimmyRose
* A chibi commission from
Chi-nna
* A full-body commission from
HethaFaye
* A half-body commission from
kiacii-official
* A full-body (+background) commission from
Uber-Mouse
* A half-body commission from one of my Administrators,
lunaticam
* A few photographs from
EverBloom15
* A commission from
BellatheLinkfan
* A chibi commission from
maybarros
* A Pony (MLP) commission from
Hilis
3rd Place
* 500 points
* A commission from
lovitato
* A chibi commission from
PC-27
* A portrait commission from
Tora-Sayo
* A chibi commission from
UltimateKawaiiChibi
* A watercolor (Full/Mostly full-body) commission from
immortalrae
* An illustrated commission from
RandomArt-Jyotsna
* A commission from one of my Co-founders,
Adharan
* A fan-art commission from
Aldecaalfi
* A commission from
PepsiMoney
4th Place
* 250 points
5th Place
* 250 points
6th:   100 points
7th:   100 points
8th:   100 points
9th:   100 points
10th: 100 points
Thank you again to everyone that participated! The contest was a ton of fun! From all of our administrators at AA4E, we hope you have a
fabulous
day! ~Lead Administrator Sage DuBois