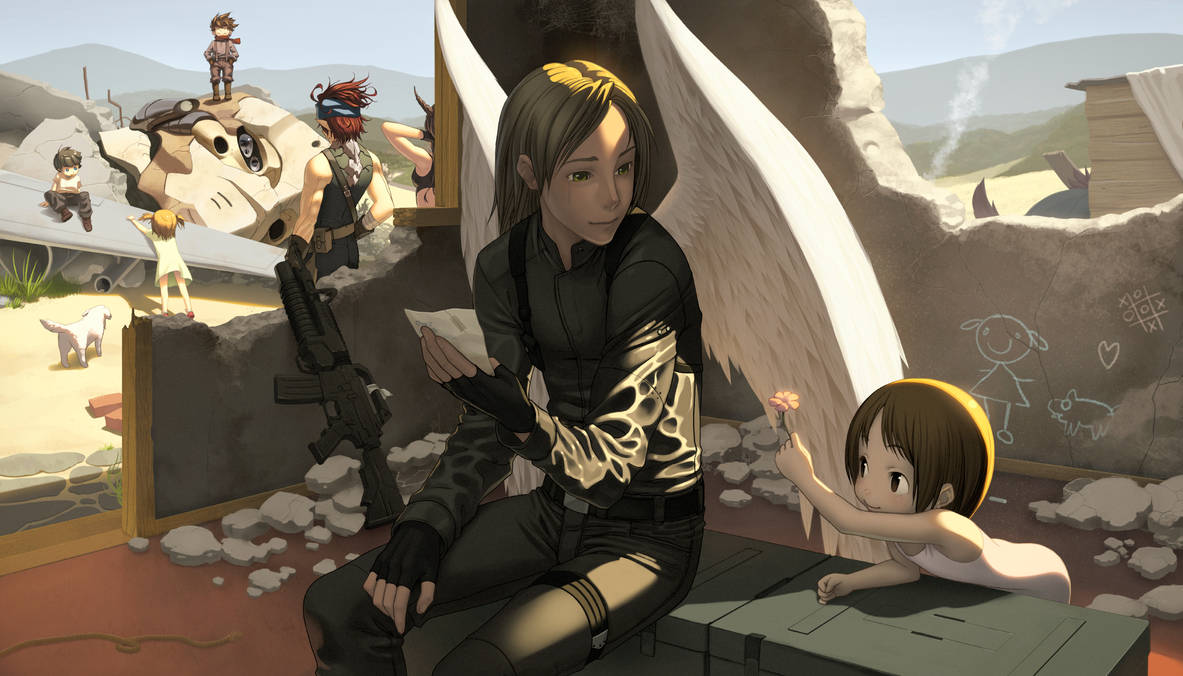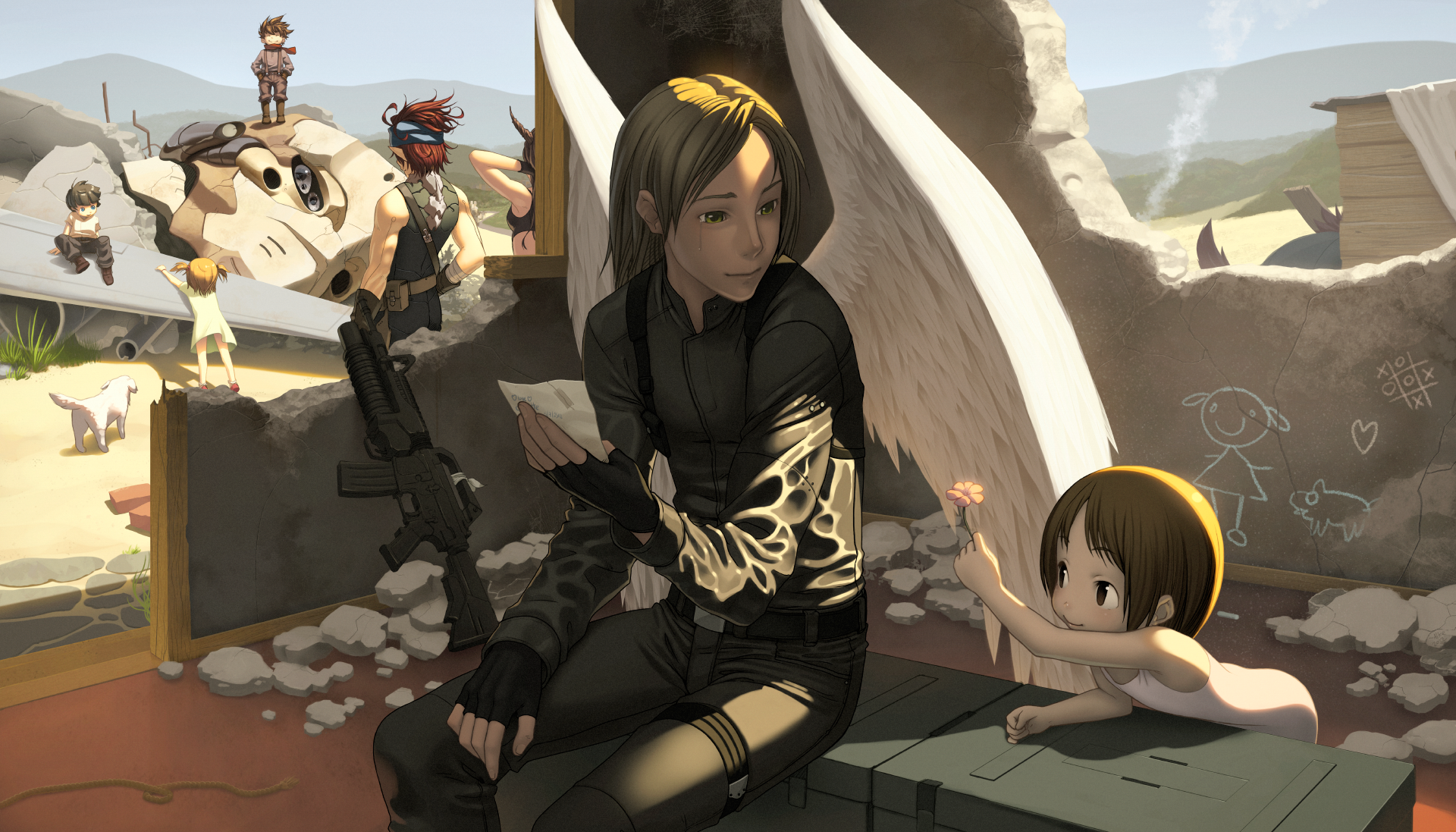 Watch
Hello people. This is an artwork I did for the

Anime Angels artbook, I did it on the last days of 2011 and beginning of 2012. It had a double page feature.
I remember I started thinking about the idea and skecthing a bit way before but I got decided very close to the deadline hehe xD. It has a lot going on and too much details compared to my older illustrations, so it took a lot of hours to finish it, like 40 or something, haha I think I´m pretty slowat painting certain things.
Here´s some background story I wrote for the artbook:
"In a devasted world changed by wars a group of deserter soldiers finds a new way of fighting. They may be treated as traitors, but they may find more like them who see beyond the false truth and ideals imposed. On their journey, they find survivors and help them with the reconstruction of their living place and removal of dangerous threats. During a break, a man remembers with sadness his lost beloved one, but he suddenly discovers that an angel can be found in many different forms and that there is a future to fight for."
Photoshop CS5, Intuos 4 tablet.

EDIT: Wow, I got my very first DD!! This is so amazing :3 Thank you all for your nice comments and ~
Yuki-Namida
for suggesting it



Daily Deviation
Given 2013-08-21
The true angel by ~ALKEMANUBIS
The suggester said:
"It's the kind of picture that tells a story. It's cute and touching, and you can feel this situation has a past and a future. And there are so many details, like the gun on the wall or the tear of the angel girl, that make it rich and alive, and to top it off, it all bathes in a splendid light."
(
Suggested by Yuki-Namida and Featured by rydi1689
)