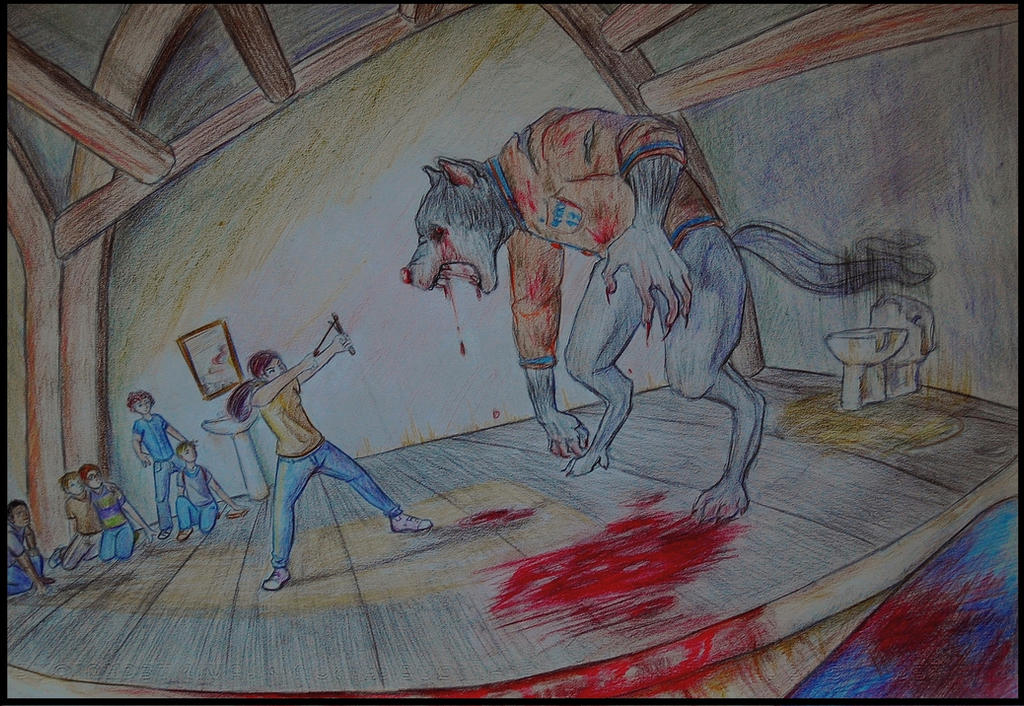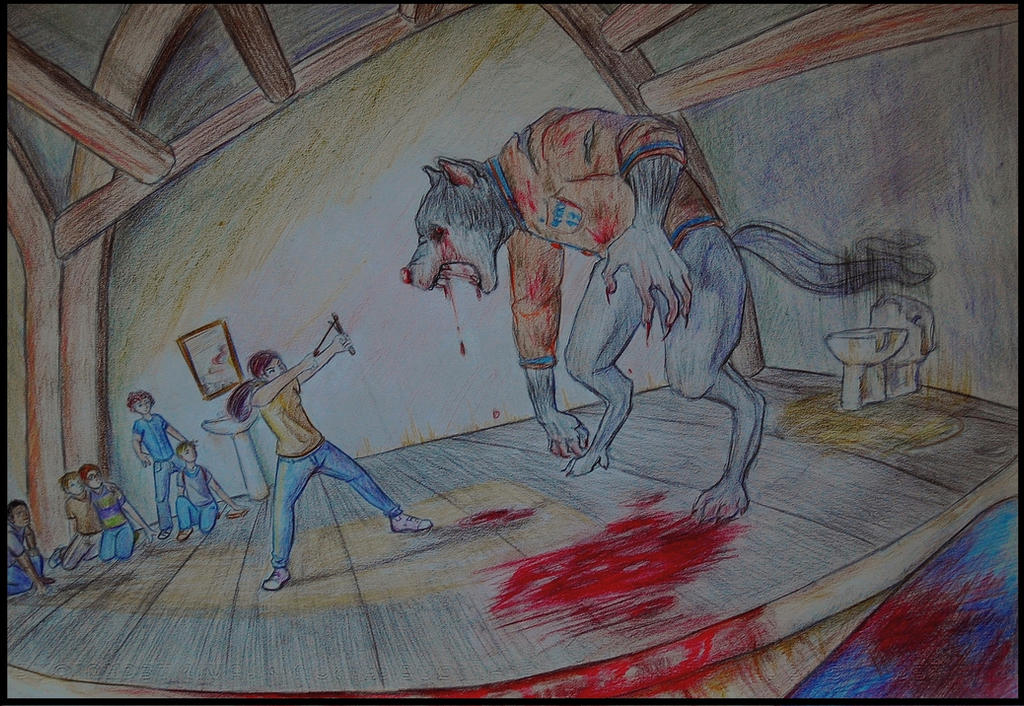 Watch
"Bill and Beverly advanced on the Werewolf, and behind them, Richie cried out hysterically: "Shoot It again, Beverly ! Kill It!"

"Kill It!" Mike screamed.

"That's right, kill It!" Eddie chimed in.
"Kill It!" Bill cried, his mouth drawn down in a quivering bow. There was a whitish-yellow streak of plaster dust in his hair. "Kill It, Beverly, don't let It get away!"
No ammo left, Ben thought incoherently, we're slugged out. What are you talking about, kill It? But he looked at Beverly and understood. If his heart had never been hers before that moment, it would have flown to her then. She had pulled the sling back again. Her fingers were closed over the cup, hiding its emptiness.
"Kill It!" Ben screamed, and flopped clumsily over the edge of the tub."
- IT, Stephen King
Look ! Perspective !
No really this scene is just so powerful I had to throw my book on my bed and think about it for a couple of minutes beofre I could start to read again.
Also, I have a new kind of paper made for pencils ! It would have been great if the company did not subtly engraved the words "CANSON PAPIER LAVIS POUR CRAYONS" on the last two centimeters of the sheet. But anyways. I love that paper.

Damn Did Bev get It in the eye....? cause of the blood leaking from it lol
Reply

Reply

Omg it's so amazing <3 <3
Reply

Thank you very very much !! I really like this book and I think I'll do more illustrations in the future

Reply

This is great!

Reply

Good thing IT is not real.
Reply

Or... It is ?
No really I'm glad this is a piece of fiction, the whole concept of something hunting for you in the form of the thing you're the most afraid of really got me. But at least we'd know how to kill it !

Reply

Reply