( artwork of Lily above is by
Cynvii
)





alittlelightsalt



Kaylie|

|

|

|



What is there to know about me?
Christian | Taurus | ENFP | Team Valor | Nature Flight |Daughter of Aphrodite | Dauntless | Gryffindor | Minecraft
I love my Lord and saviour, KPOP, other music, reading, friends, minecraft, sleep, and shoes. I also enjoy playing with makeup and some art stuff too! I love playing games even if I'm not good at them, and I hate when people are rude about being better/higher level than me because I'm working hard and trying.
Pet peeves/phobias include loose hair and some other things I'll remember later xD

Bucketlist Thing:
✓ Go to Warped Tour // 06.30.2016
✓ See Waterparks Live // 06.30.2016
✓ Meet Waterparks // 06.30.2016
✓ See Crown the Empire Live // 06.30.2016
✓ See Issues Live // 06.30.2016
✓ See Motionless in White Live // 06.30.2016
✓ See Sleeping With Sirens // 06.30.2016
x See Twenty One Pilots Live (Might be soon!)
x See PVRIS Live
x See Bring Me the Horizon Live
x See BTS Live
x Meet BTS 0/7


I am...

108 Days Clean!

on 08/27/16


Icon Collection:









MUSIC IS AMAZING

Favourite Bands/Artists NOT in Order!


Waterparks




Twenty One Pilots



PVRIS


Memphis May Fire


LIGHTS


Blessthefall


We Came As Romans


For Today


CHVRCHES


For Today


Everfound


Sleeping With Sirens


Of Mice & Men


Juliet Simms/Automatic Loveletter


Bring Me the Horizon


A Day to Remember


Tonight Alive


Pierce the Veil


Paramore


Dance Gavin Dance


I the Mighty


Scary Kids Scaring Kids


Hands Like Houses


Message to Bears


BTS

I really didn't wanna like Waterparks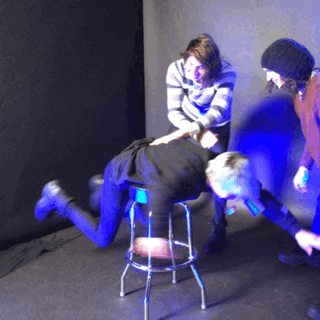 <><><><><>
Commission Information

2016 Commission Masterlist - OPENThis is a list of all of my commissions!
Currently I am not doing digitally lined and coloured works! Please keep that in mind! They take tons of time and don't make me very happy to do..
I will work on these as fast as I can



Slots (for when open) :
1.

Porsheee




Headshot of Emin
2.

Porsheee




Pixel of Sharon
3. @


Each slot counts as a single commission.
Rules:

No refunds (Points and Money are payment for my work, not your work, if you no longer desire what I'v