[HIATUS || INACTIVE]
What you will find on this site ...
► mostly Alistair x Anders, my OTP
► Cullen
► Dorian
► other Dragon Age stuff
WARNING: There is some nsfw and adult stuff on this page. So please watch out while you're scrolling through my galleries, younger people.
I want you to know that every fav is appreciated, but I can't thank every time because I don't want to spam profiles



If you like my art, please comment! I love comments!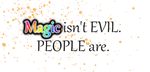 Favourite TV Shows
Doctor Who, Supernatural, Sherlock, a lot of animes
Favourite Books
Watership Down, Jurassic Park, Zamonia novels by Walter Moers
Favourite Games
Dragon Age Origins, Dragon Age 2, Dragon Age Inquisition, Animal Crossing, Pokémon
Favourite Gaming Platform
PC & PS3
Other Interests
boys love, yaoi, video editing