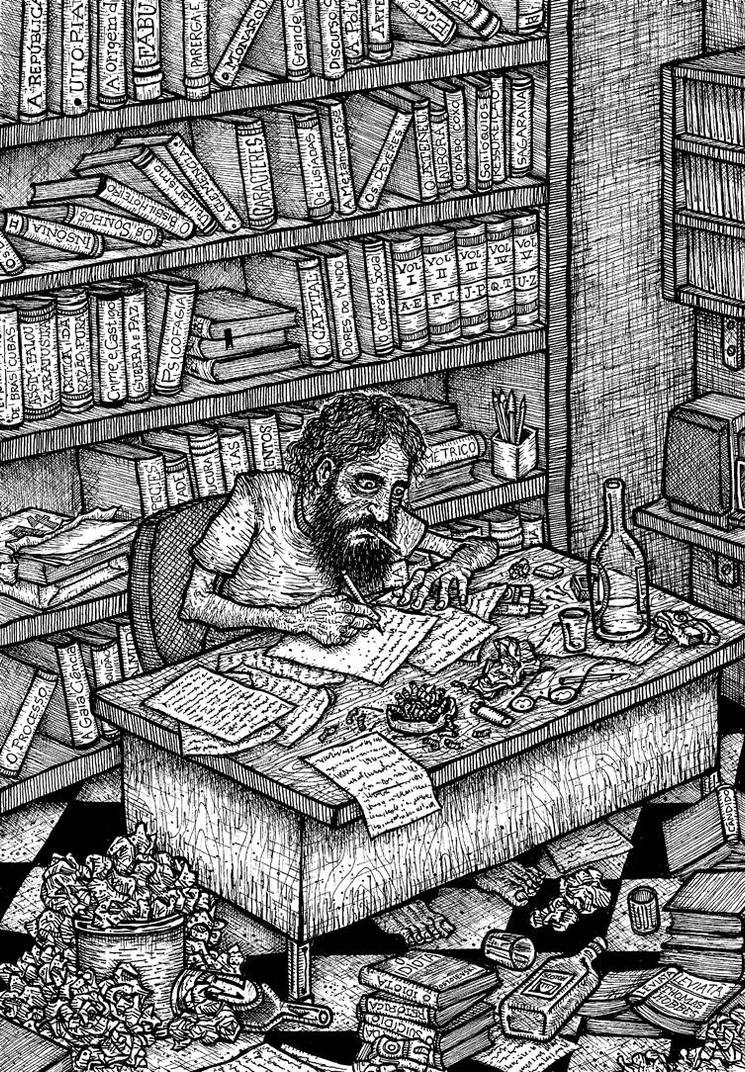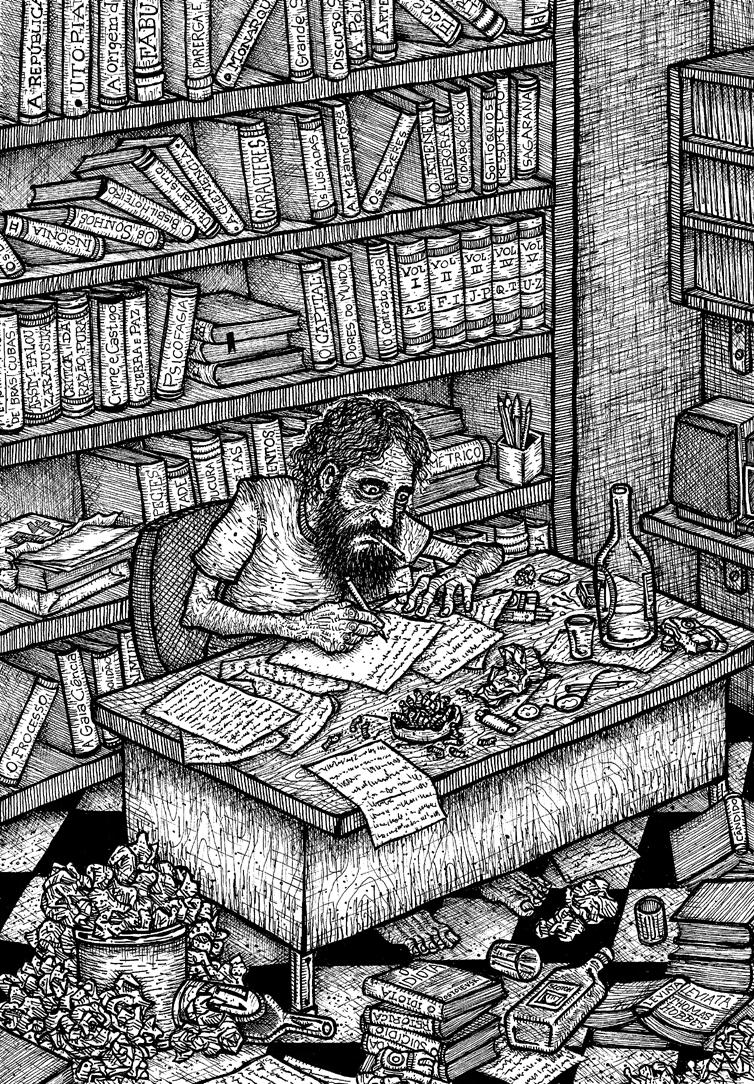 Watch
Graphic Novel Pandemonium

I like

it

, the atmosphere is

perfect!
Reply

Você desenha pra caramba....essa imagem me lembra tempo de faculdade...XD...rsrsrsrs
Reply

to esperando o resto ?????
Reply

Reply

I love it <3 I really like this way of drawing, the contrast and all those tiny, little details in it. How much time did it take to draw?
Reply

First thank you for the comment and the favorite

. Considering the sketch and ink, it took me three hours to draw it.
Reply

Muito legal, cara. Curti demais. O cara tem uma uma bela coleção de livros!
Reply

muito bom...
envie para a pasta arte tradicional no #brasil
Reply

desenho do caralho!


Reply