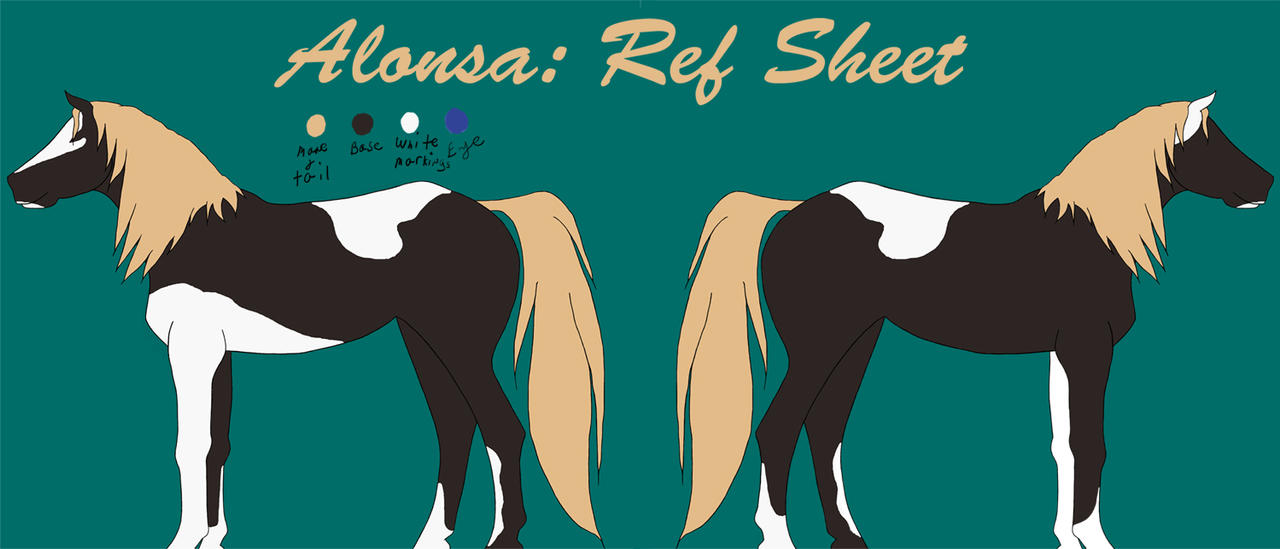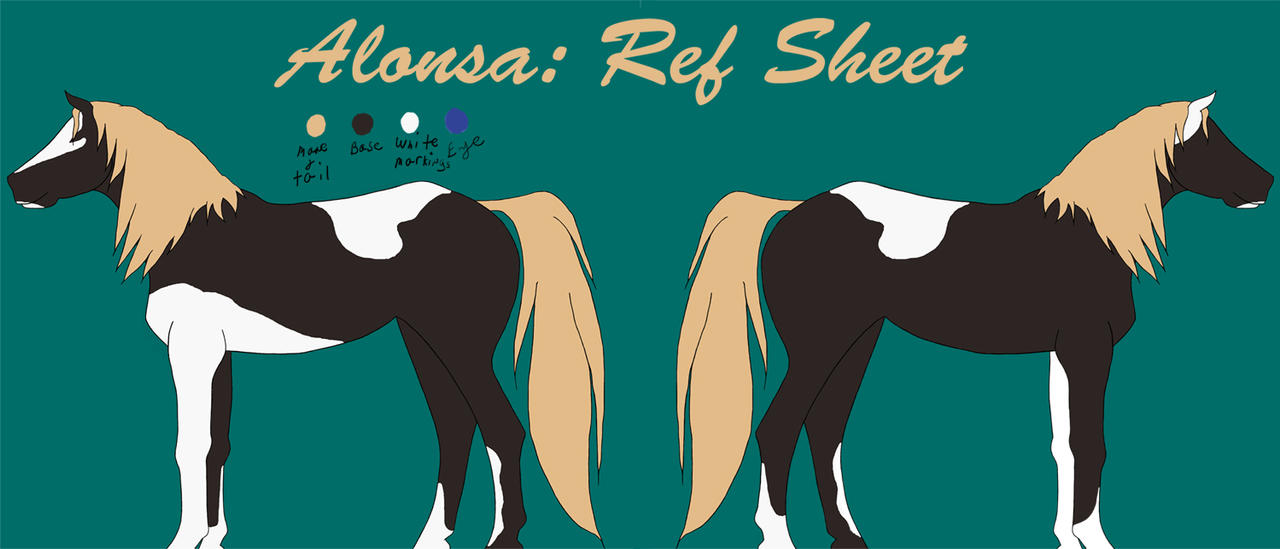 Watch
Okay, after having a furonsa for a couple of years now and never having done a ref sheet of her is pretty sad. Alonsa, recently went under a major re-design. Hope you all like! Here is some more information.

Alonsa (Forgot meaning and language her name is from)
Breed: German Warmblood/Paint cross
Build: Medium
Eyes: Blue
Height: 15.3ish
Age: 18 (human years)

Have questions, feel free to ask!

Alonsa & art (c) me
I are so sad that I don't have the Alonsa drawing I once made for you anymore

*pokes external harddisk* Stupid thing.
Again awesome done sis

Reply

I remember that BEAUTIFUL gift you made me. Even though we no longer have it, it will always be in my memory. Thanks so much for drawing that beautiful picture sis, I appreciate it so much. And I agree about your stupid external, BAD external, BAD! *

*
Reply

Oops, almost forgot to

the lovely Alonsa! You know I love her new design, it's so interesting... and not to mention pretty! Well done again.

All the stallions go:

!!!
Reply

Aww! Thanks so much LLSBER! Glad you like her new design! So do I! XD

Alonsa: flirts in front of all the stallions....
Reply

nicely done, but dont you need to mark the eyes? and have shadows on it? or is it just me?
Reply