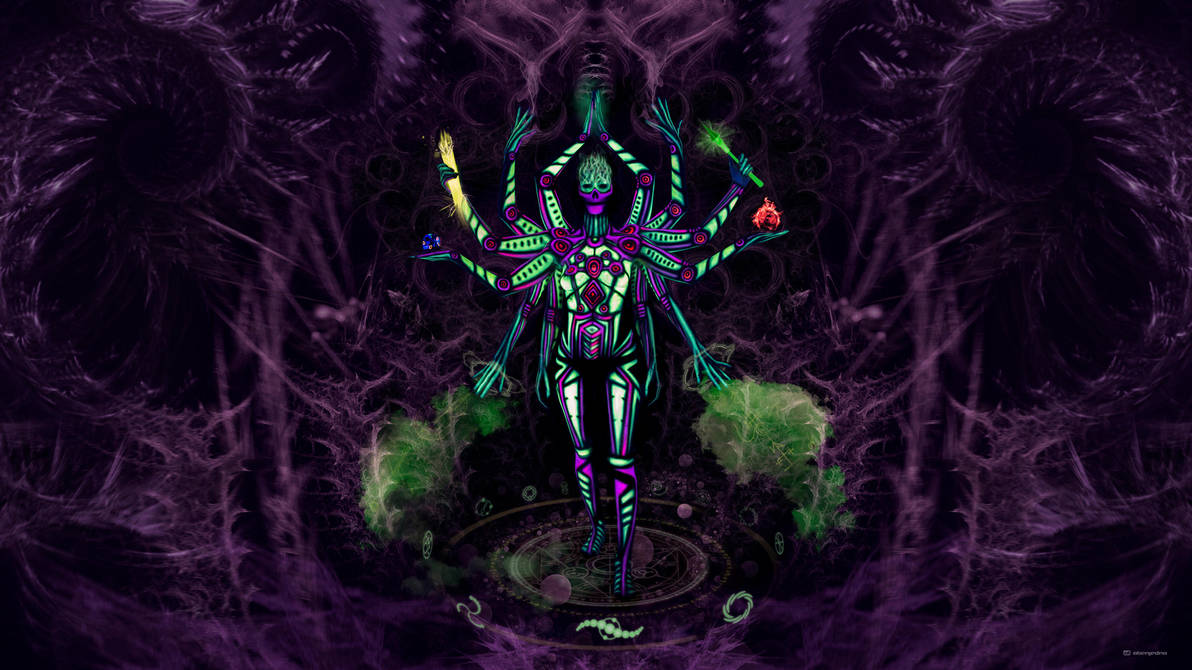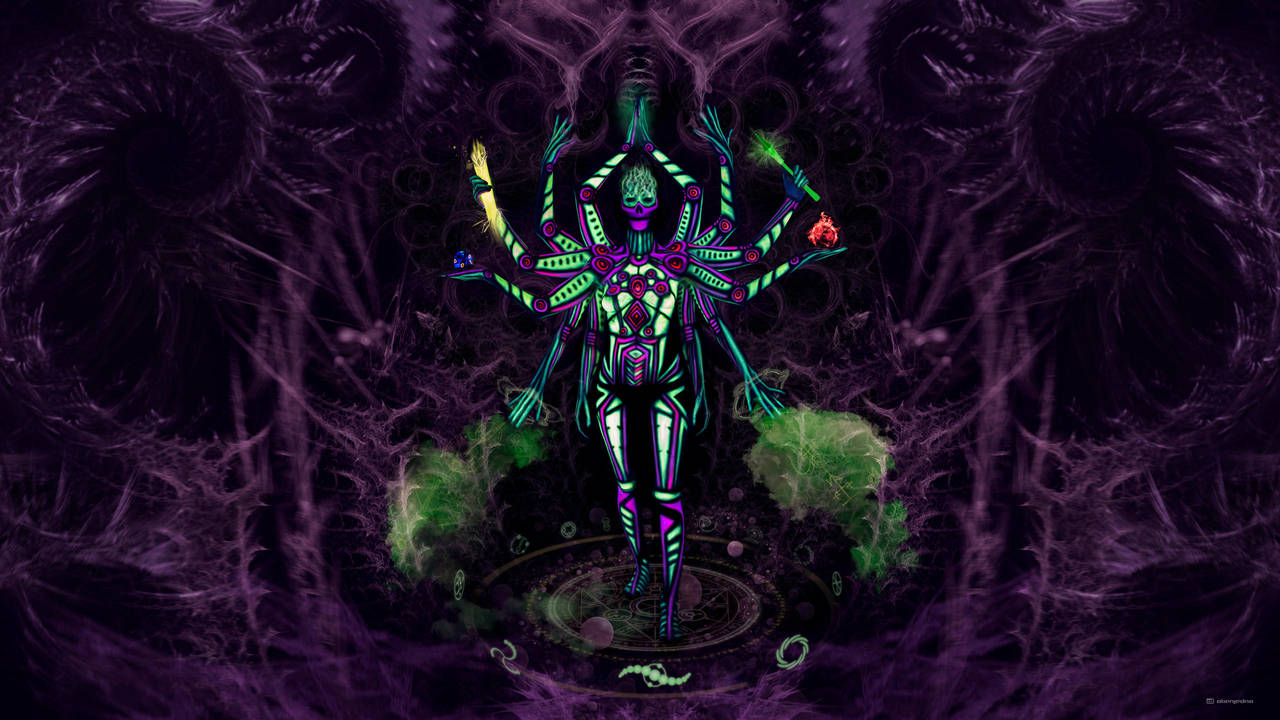 My new night deviation..
Song inspiration:
www.youtube.com/watch?v=A_2Mce…
Sketch - 3h
UV Bodypainting - 5h
Photo - 1h
Generating ten fractals - 12h
Photoshoping - 8h
Throne of Death towers without halos of stars
the grim city of all cities,
where black clouds stretch from the poles
Peaceful when and where revelers
the evil and the good together forever.

But see, now suddenly ruffled air,
like a wave of water swirling circle
if the tower fell one step
and rippled waves of sleeping waters,
if its tip, which frowns
supplied emptiness veiled sky.

Now they have a rosier light waves
and hours are recreated again -
and now that of a wedge of dark areas
rush town in the incandescent fire stars
Hell, that rises from the abyss
He stands the thousand thrones honor.

Size> W
allpaper 2560x1440 (Click to download button)