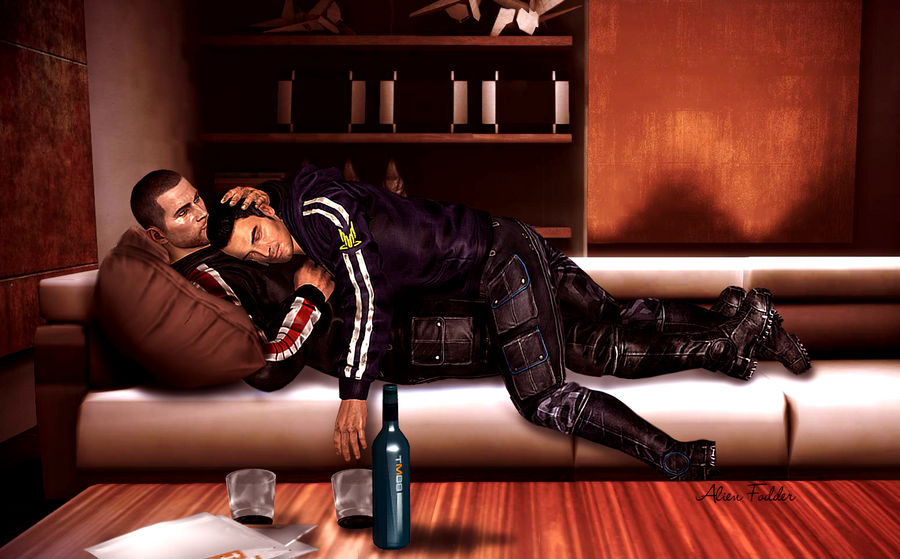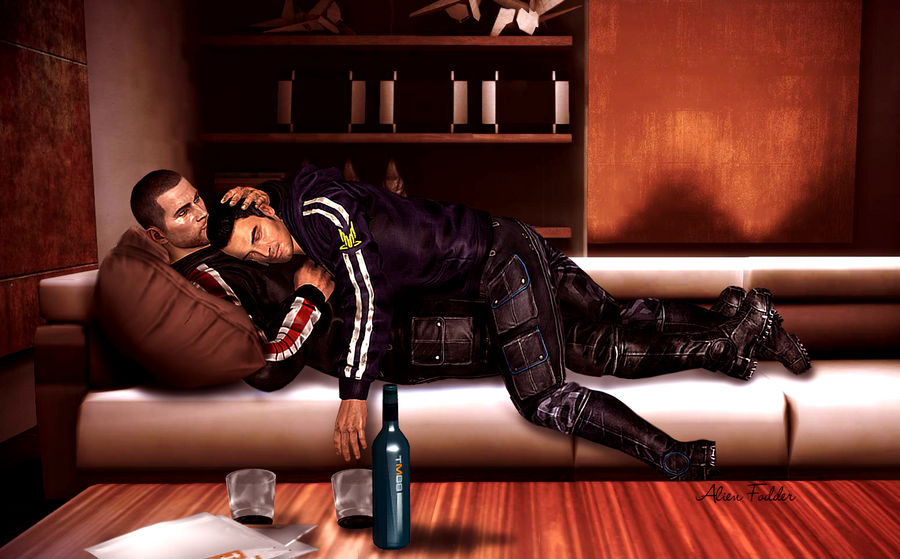 Watch
My first Mshenko piece... finally.

I'm way too tired to elaborate on this one but all I can say for now is that it's an idea I had out of the blue a few days ago and I just ran with it. Originally, this was supposed to be MShep and Vega but I changed my mind at the last minute and I think I made the right decision in the end.
Click "Download" for full-size version.
Credits
Shepard: model extracted by
Goha7777
and retextured by xXDorian-GrayXx
Glasses by: Protocol_X27
Background: in-game screenshot by me