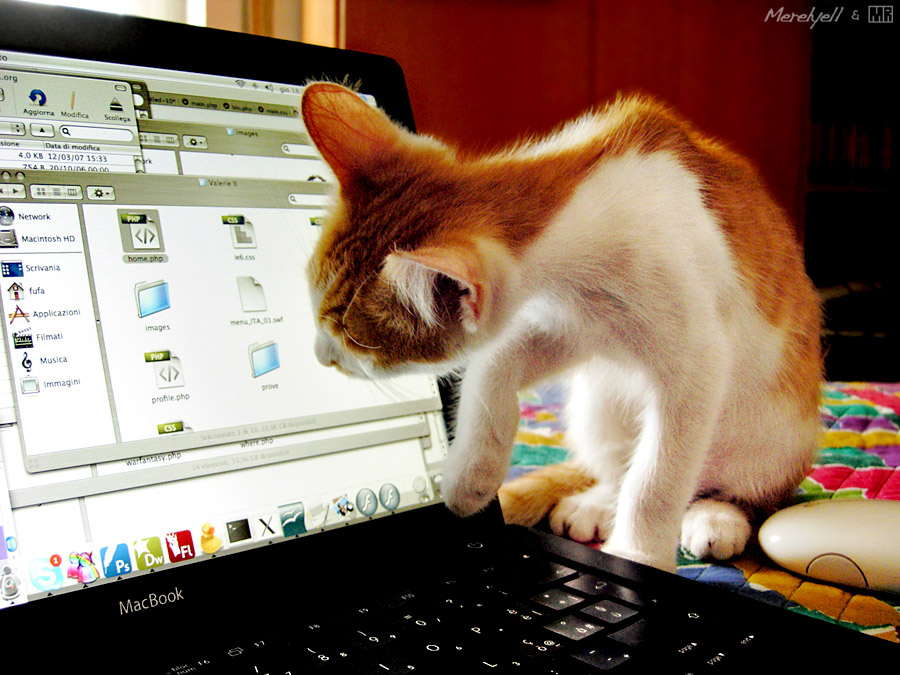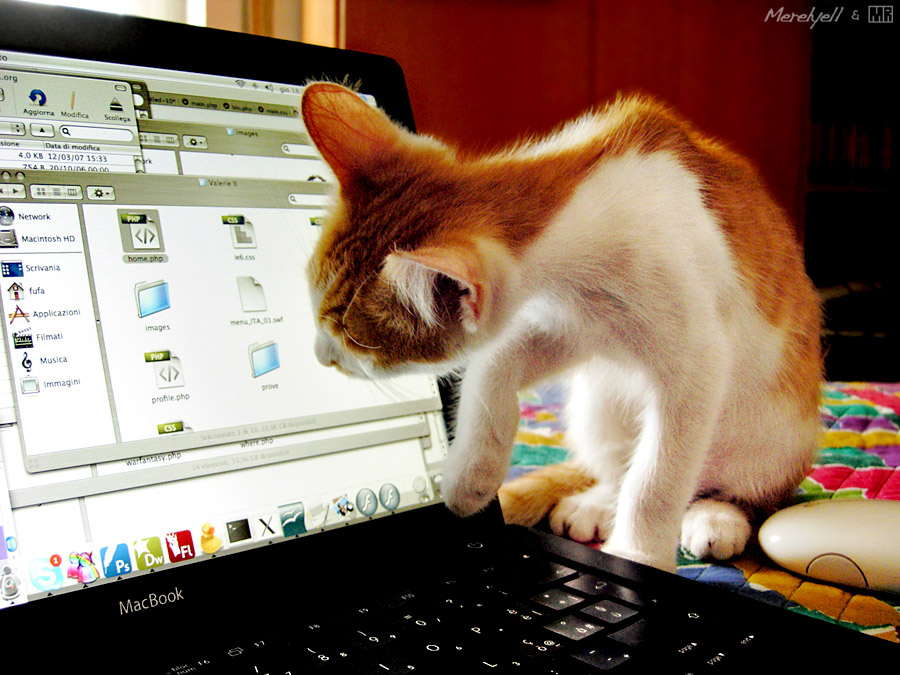 Watch
photo by:
- retouch by:
models: my cat Tigro and Mereryell's MacBook
It's a casual photo with bad lights, but with a bit of retouch, we think the result is a funny shot.
E' una foto casuale, non progettata, in origine piuttosto pessima come luce. Ma con un po' di fotoritocco pensiamo rimanga se non altro un'immagine divertente.
Some other pictures of Tigro:
Lovely Cat 01
by aliendrawer
Lovely Cat 02
by aliendrawer
Tigro 01
by merelyell
Tigro 02
by merelyell

Davvero un bello scatto, i miei complimenti!

Reply

ooooooo.... che cariiiiiiiiino....

)))))))) anche la mia gatta adorva "lavorare" al computer
Reply

Sto gatto ha più foto di me XD
Reply