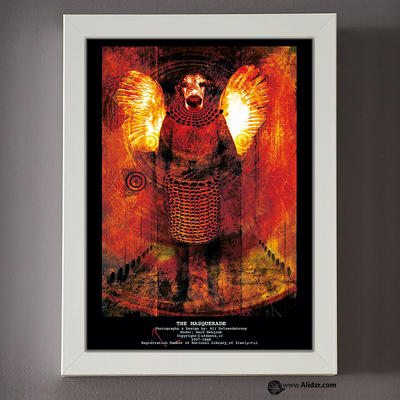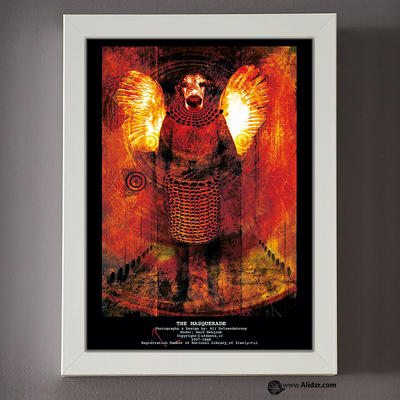 Designed by Ali Delzendehrooy - www.alidzr.com
Afdesta
style is a fusion of classic methods of photography, digital illustration, and graphic design, aimed to create artworks to protest filth and portrait humans' evil nature by taking advantage of dark atmosphere. A style which presents symbols to its audience through particular visual concepts and is able to stimulate and measure their attitudes and insights.
In Afdesta style
, due to the narration which illustrates for the audience in each work, specific elements and symbols are used with special arrangement considering visual configuration, golden spots, ponderous impact, and composition. These symbols have different sizes in each work according to their importance and the designers need for suggesting them more or less. For example, in an artwork, a symbol can been illustrated larger than the others in order to indicate its importance to the audience.
These artworks are not limited to a particular time, place, and climate, but generally they include human behavior and relationships formed among humans which may sometimes be closer to a specific time or region according to his mood and imaginations of the time.
Similarity of the artworks to the above styles, and professional illustration styles, along with their particular specifications and unique atmosphere leads us toward choosing a name for this style after sufficient studies and considerations. Afdesta is a Persian compound noun which means "the most wonderful way of praise" has been chosen for naming Ali Delzendehrooys style. This compound noun derives from "Afd", meaning wonderful and extraordinary, and "Esta", meaning to praise.
Ali Delzendehrooy -2007