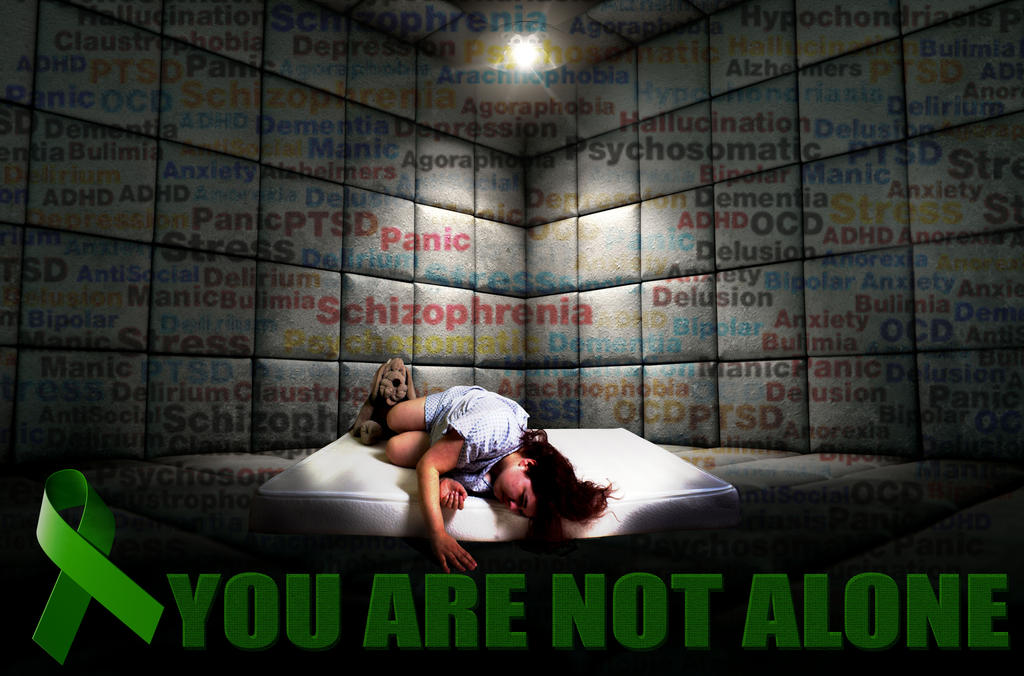 You are Not Alone
-
AliDee33
Attention all Deviants!
In honor of my late Brother, Benjamin Adam,
I would like to announce that I will be hosting a Mental Health Awareness Contest on my page!
Here's how it works:
There will be 8 weeks to enter:
Starts: 11/12/2018, midnight
Ends: 1/7/2019, midnight
According to Eastern Standard Time
(Contest may be extended depending on response time)

What is accepted?:
All Media
Anything relating to Mental Health Awareness
It could be an emotional picture, or a message of hope.
I just ask that nothing be overly dark, that might "trigger" another Deviant.


Prizes:

1st Place: 400 points
2nd place: 300 points
3rd place: 200 points
Honorable Mention: 100 points
+ feature on AliDee33's & BrankaArts page
AliDee33 will provide points prizes.

Additional Rules:
I kindly request that you are a watcher of mine.
Photo-manipulations MUST have stock credited with a clickable link to original stock photo.
Photographs must include names of models/photographer, and/or camera information to ensure authenticity.
You may enter twice, but only win once.
You may only enter your own personal work.
It is okay whether this is a new creation, or something you have already made.
Remember, that even if you don't win- it is still a great thing to raise awareness!
If possible, I would like 10 entries before going into voting, I may extend deadlines, if need-be.
AliDee33 has the right to remove your work if it is not found fitting or appropriate, and may change the rules as necessary.
Voting:
To determine the winners, at the end of the 4 weeks,
There will be a 2-day long open-vote journal,

1/8/2019-1/10/2019 midnight, Eastern Standard Time
After this, AliDee33 will tally the votes and announce the winners.
How to Enter:
Comment on this contest journal with 1-2 entries of thumbnails of your own work!
I will favorite your works into a special folder in my favorites, which can be seen here:
www.deviantart.com/alidee33/fa…

Also, a very gracious thank you to those who donated and supported!


Thank you to all, and good luck!!