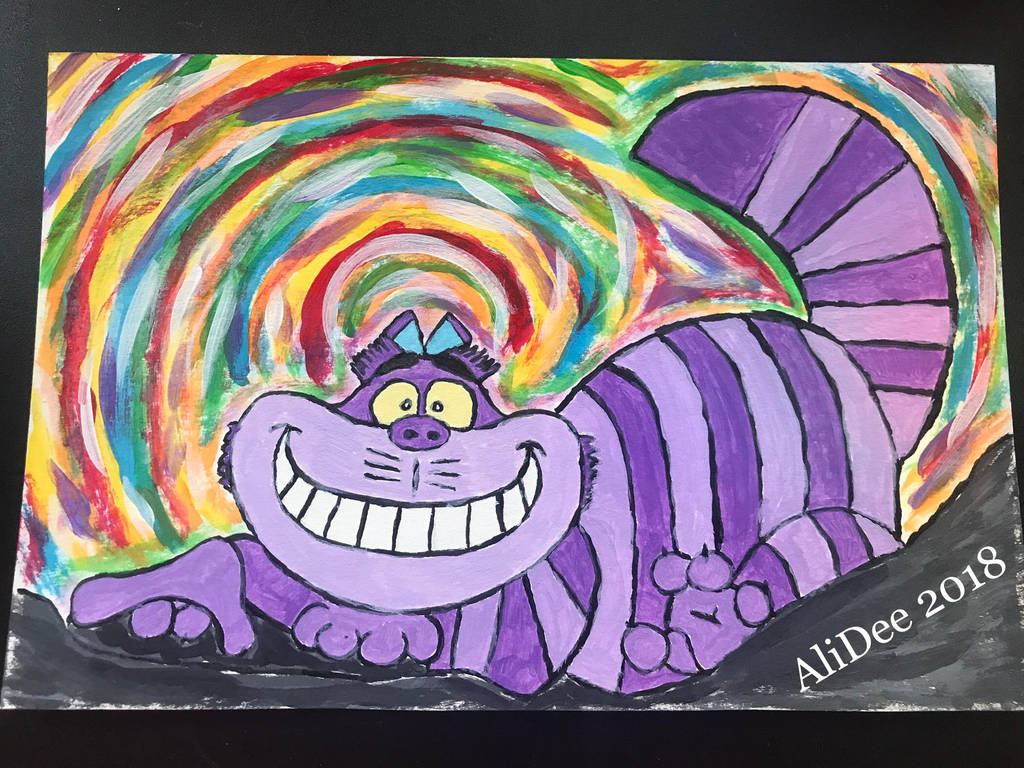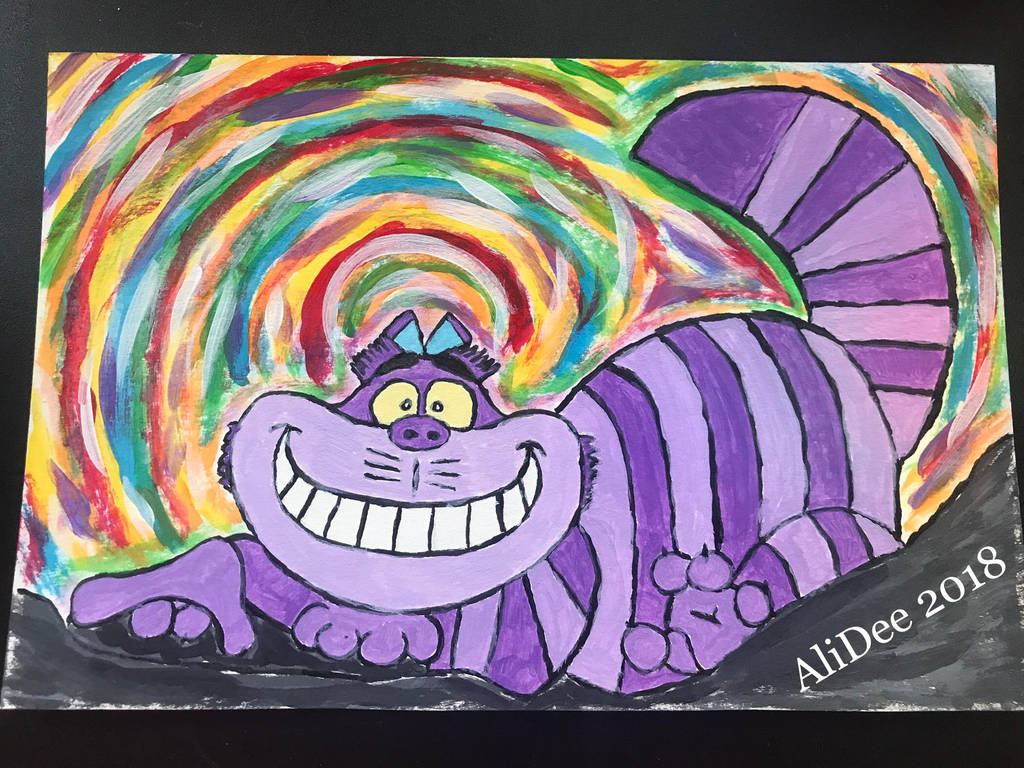 Watch
Inspired by a wonderful Deviant Artist's stock photo, here is the original I used as reference for the subject:
Cheshire Cat
-
bellefoto

I love it. So colorful, just beautiful

Reply

Thank you so much! It was a very fun night the night I made it!!

I wanted to do projects to contain the happiness I felt!

I wanted to capture the moment and feeling to have forever and share!
Reply

It's nice to see you doing traditional art again
Reply

Thanks for your comment.... I do a lot of style artworks, and I do what I feel like at the time, this particular time I felt like painting, however that isn't always the case. I probably will do something else next instead. This was specifically made as a gift.
Reply

"Oh, We're ALL mad here..."

Reply

Looks great!

Reply

Thank you so much, a friend actually suggested the idea of another Alice and Wonderland piece, with the cat!! I made it as a gift to give to the person who inspired the idea

I'm a little sad not to keep the original, it's hard for me to part with originals. But I love to share at the same time!!! It is so special and heart warming to see the other's reaction!


Reply