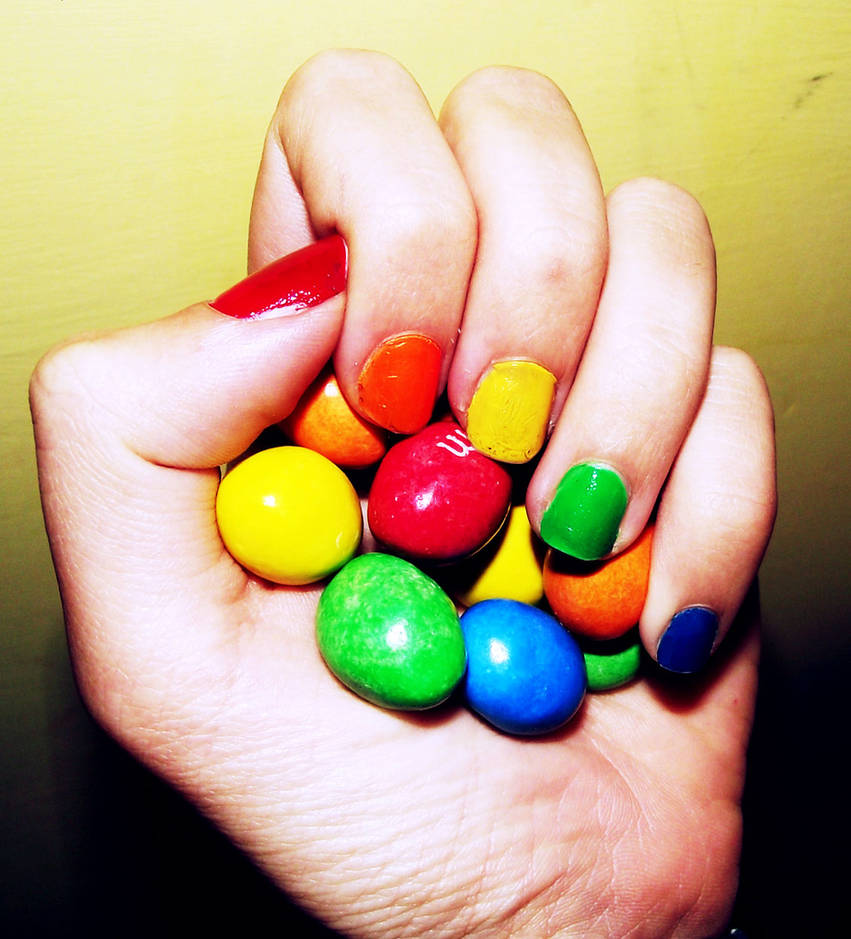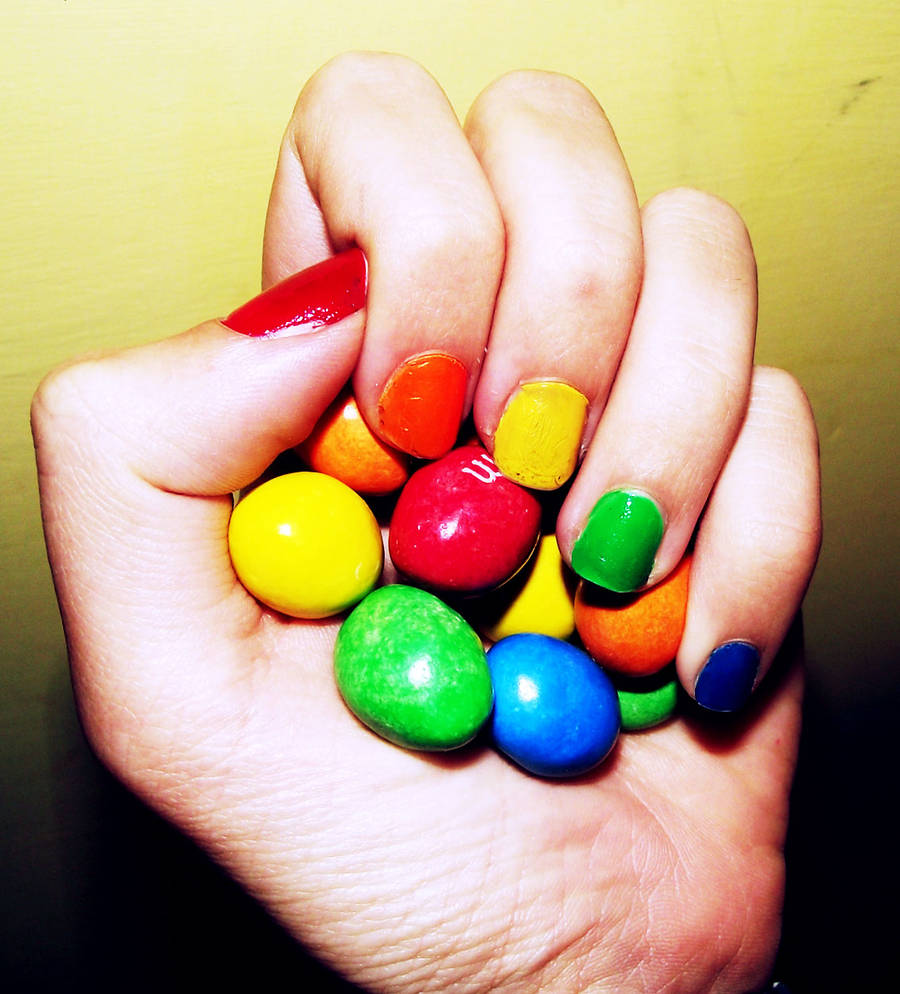 Watch

Reply

what happeneed to chocolate M&Ms all you can get now is peanut ones - so I eat smarties instead !
Reply

I just loved the thought put into this picture because even though it's just a shot of a handful of M&Ms, the fact that the nails are painted M&M colors and that the hand is slightly open made me instantly fall in love. I used this piece
on my blog
but linked it back here so that others could find your work easily. This was too cute. I couldn't resist!
~Deserae
Reply

goo idea

Reply

Reply

Wow, I love the colours <33
and m and m's lolz
Reply

This is so cool lols

Reply