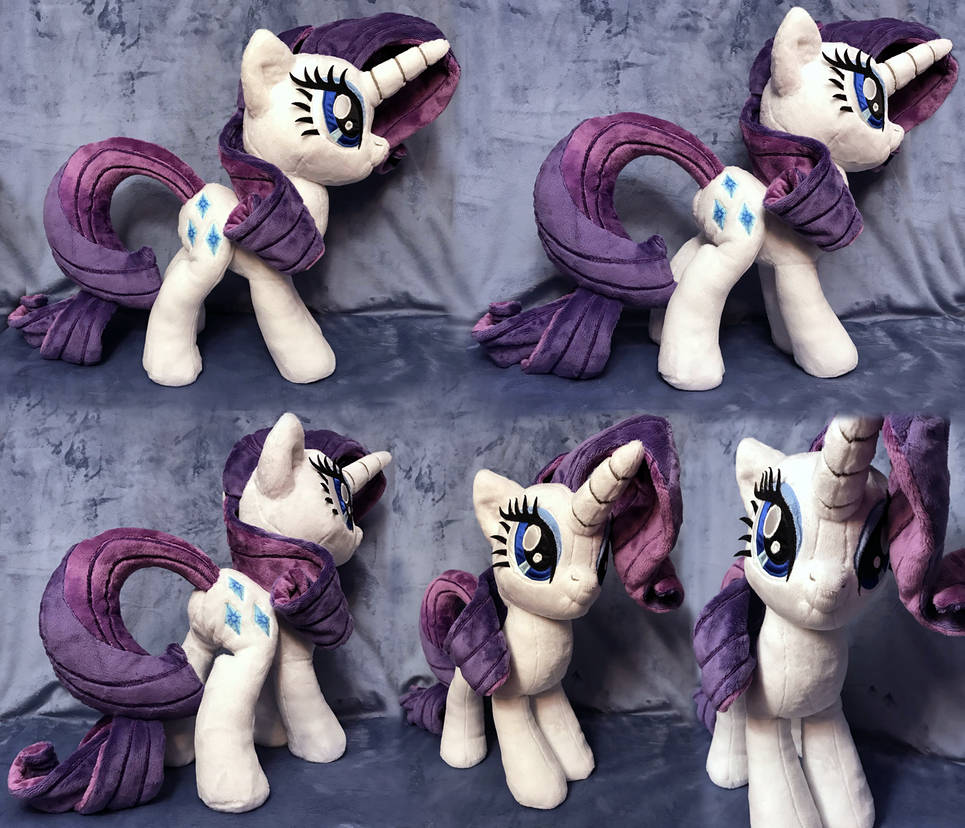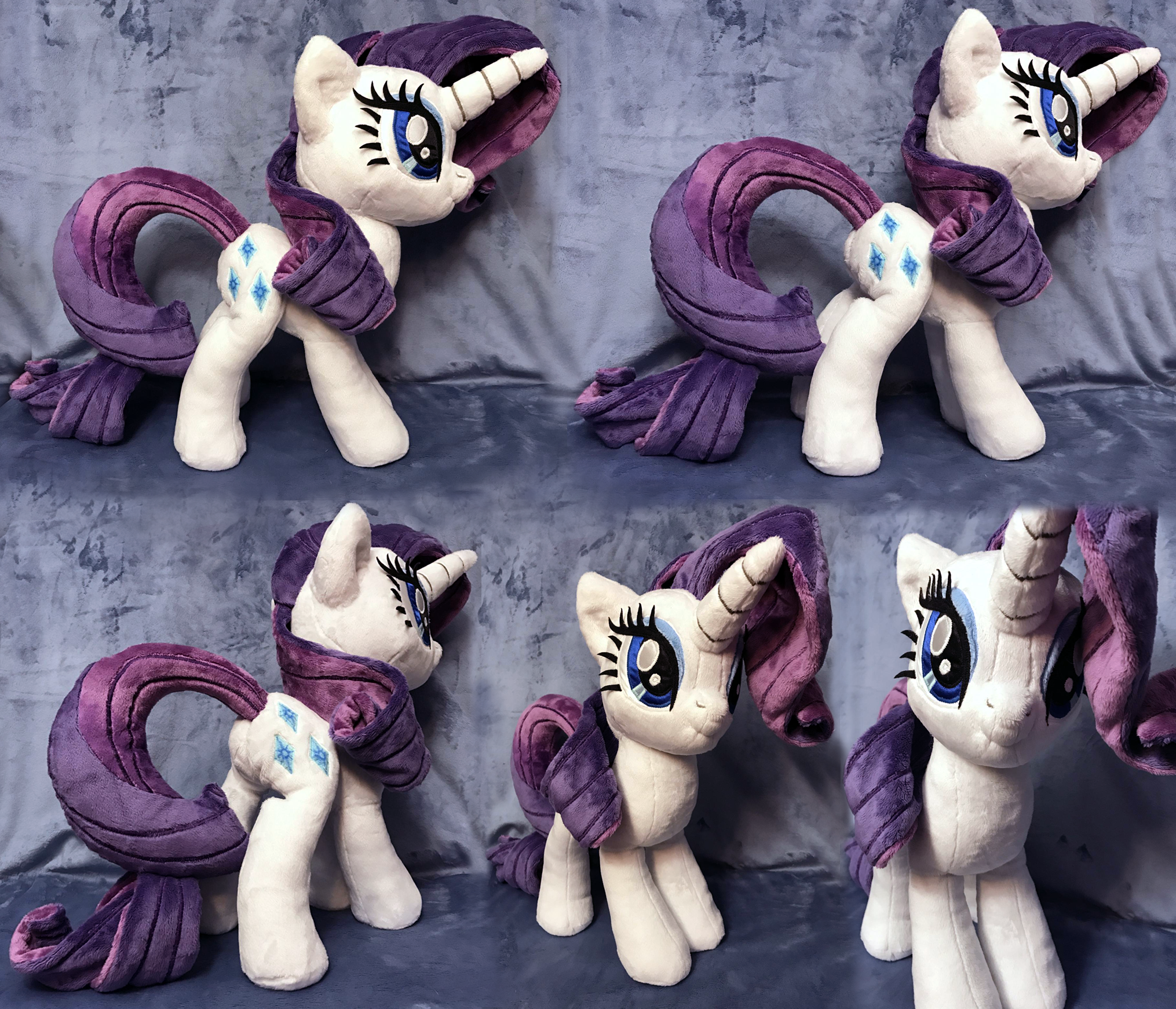 Watch
• • • • • • • • • • • • • • • • •
I finally made a Rarity, using version 8 of my pattern. Can't wait to test out version 9 now!! Not sure who to make to test it out though. XD
I'm very happy with her mane pattern! I got the look I wanted on my first try!! <3 Her horn turned out a little longer than I wanted, it looks more like Princess Twilight's, but that's okay! Now I know for next time. :>

DETAILS


Height:

16.5" to top of mane

Length:

19" from farthest end of mane to farthest end of tail

Eyes:

Poly-satin, minky, and felt applique

Cutie Marks:

Minky applique and Copic Markers

Fabric:

Snow, Violet, and Mauve Minky

Interior:

Poly-fil stuffing, cushion foam, wire/pipe cleaners, and plastic pellets in hooves

Other:

Her mane mane and tail have pipe cleaners runing through them for support.
I hope you like her!

My Little Pony belongs to Hasbro
All patterns designed by me,
AlicornParty
Rarity is 100% handmade by me,
AlicornParty
!
ALSO FOR SALE ON ETSY