Hi everyone !

First of all, I would like to thank you a lot for your reactions to my
latest painting
. This illustration demanded me a lot of work, so I'm really moved to see it so well received !
I would also like to deeply thank all the people who recently decided to watch me. I really appreciate the support and I feel so motivated !
Apart from that, a couple of months ago, I've had the pleasure to write a workshop for
Digital Production Magazine
describing my process when painting
"Let the Springtime Talk"
.
It has been released in
this month's issue
, which has an entire section speaking about Open Source painting softs, and Krita in particular. Here's a preview :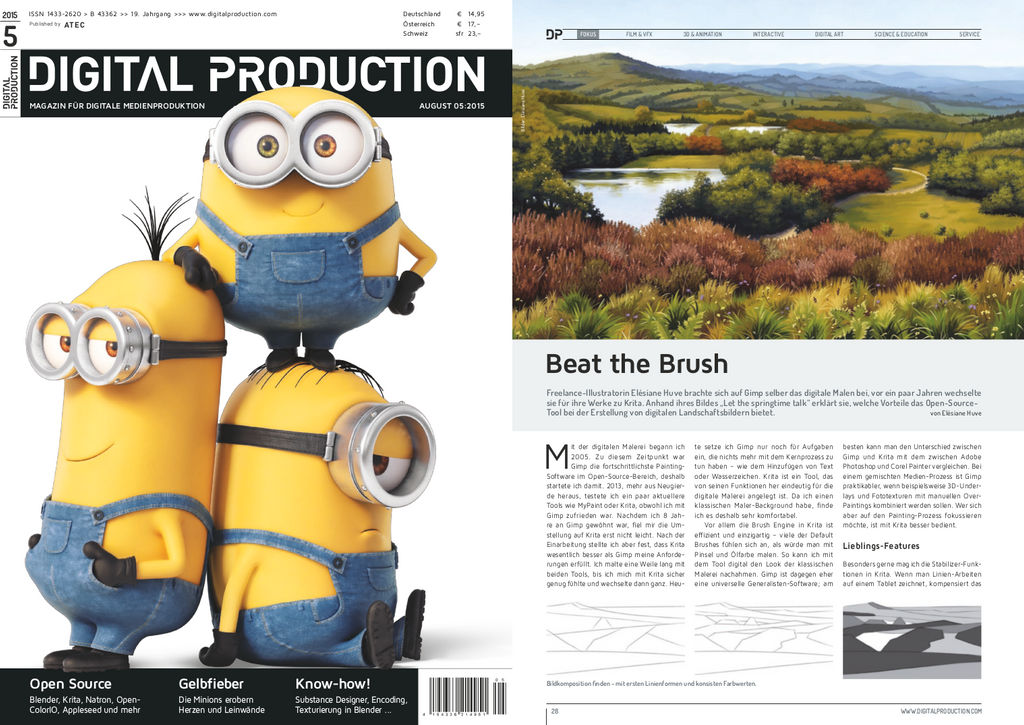 This is a German magazine so, as you can imagine, the article is written in German. I'm giving the information anyway, in case there are some German speakers among my watchers !