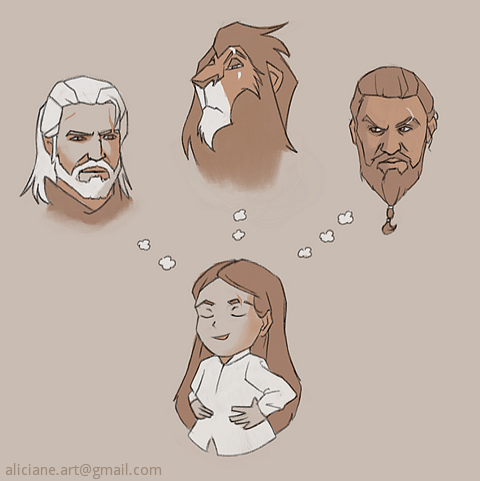 I'm back \o/ And hem, I injured myself with a vegetable peeler and got a nasty cut on the eyebrow... @_@
If you're wondering how the hell does one hurt its eyebrow while peeling a carrot, I actually hurt my thumb and lifted my arm very quickly in reaction, thus hitting my face with my own hand, still holding the peeler. This is how...
I had to go to the hospital and I got a couple of stitches. It will maybe leave me a scar, just above my left eye.
So, sorry for the crappy sketch, that's just me telling myself that at least I'll join a couple of badass characters in the scarred left eye club x)
(Oh, and if you know about other characters, go ahead XD)