So, I've been tagged both by
theLostSindar
and
Gnewi
!
It took me three trials to create something nice. I can definitely say that drawing with pen is very hard; it is impossible to make confident and non wobbly lines. I prefer the good old pencil by far

For the record, the girl I've drawn is a character of mine named Cassandra, if anyone asks

The deviants I tag are :
Psycadela
,
Yetinia
,
EmiChenArt
,
Clo-well
and
Alislinn
.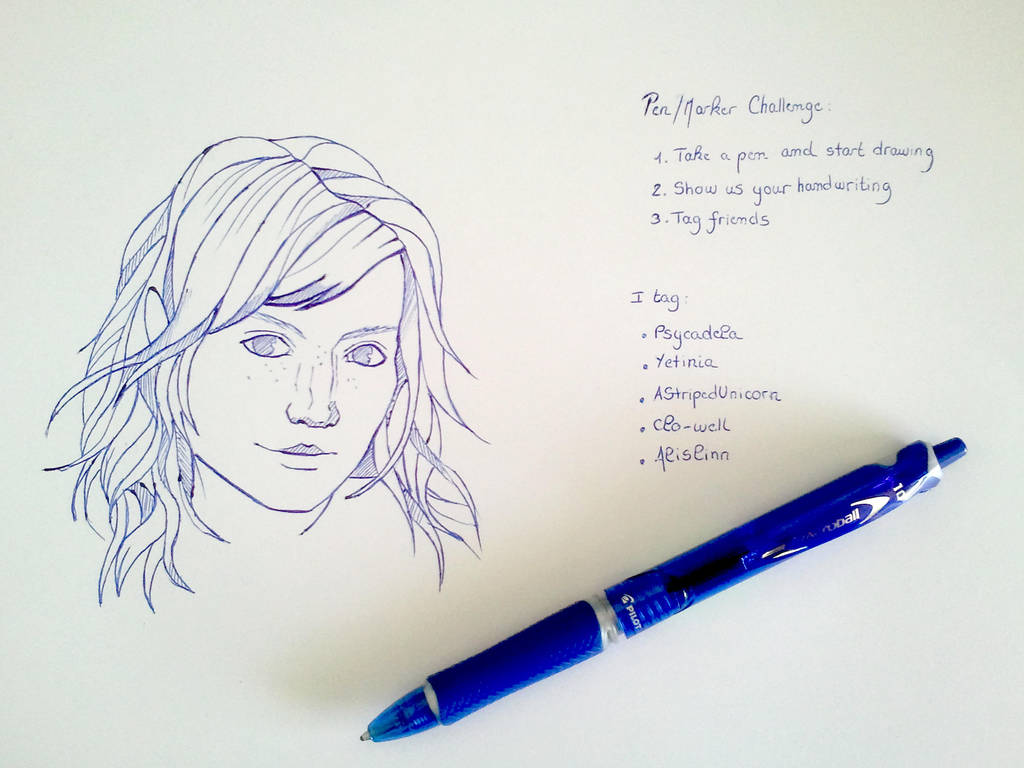 PS : This is the straighter I can write, I've never been able to write straight without guidelines