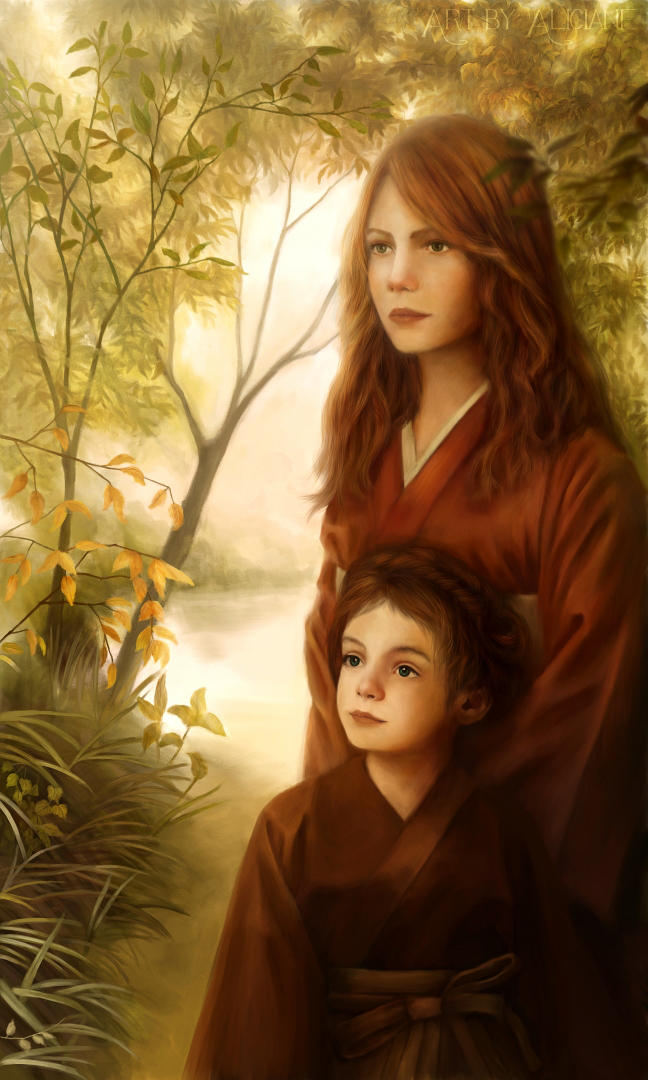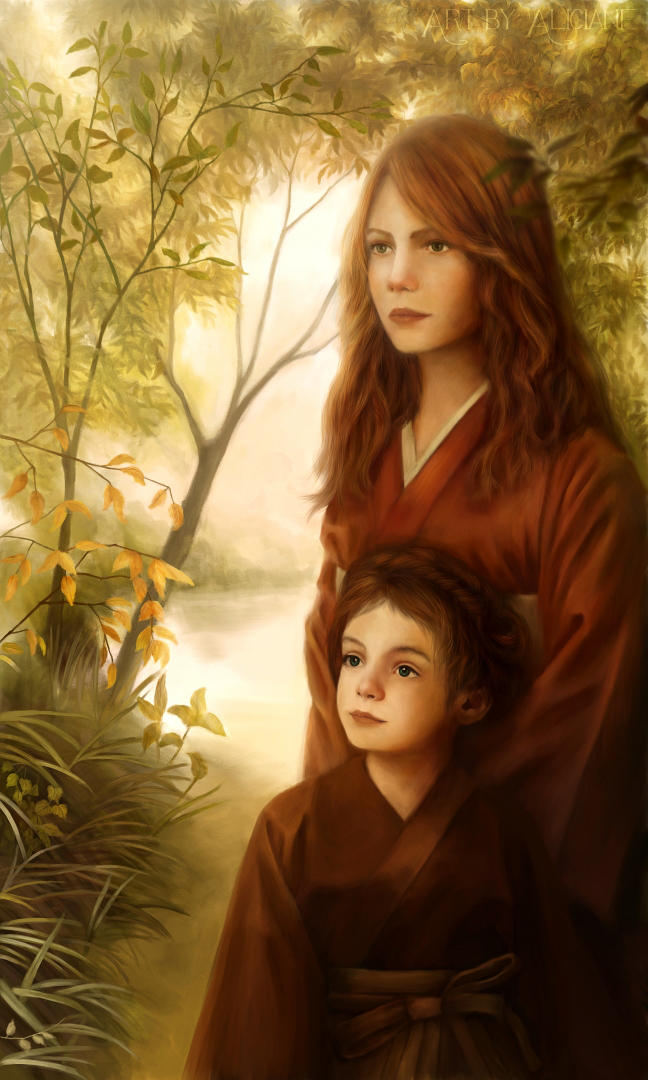 Watch
Erina and Reiya Carter
Medium :
Digital Painting
Software :
Gimp 2.6
My entry for
spadiekitchenqueen
's contest

Erina and Reiya are the two daughters of
Azami Fujihara
and
Ian Carter
(Old drawing spotted

). Ian Carter is an investigator that earned quite a reputation in finding missing people. He's engaged by a very rich family whose daughter
Evelyn
has recently disappeared...
Later on, after solving the case in some sense (Yeah I will not spoil my own story, that wouldn't be fun

), he started to have some kind of problems in the region. Ian is a gambler and not really an honest man, but how do you want to obtain good information with only the legal ways huh ? Anyway, he started to move from places to places until he arrived somehow to Omoichidô village. Here he quickly sympathized with a woman named Azami. Her stunning ability to store information raised immediately Ian's interest who thought he could use it in his investigations. He proposed her some kind of partnership and from times to times, Azami helped Ian in his work.
Eventually their relationship shifted to something more tender... And from this union are born two children. Erina, the eldest, is currently 16. She inherited the golden hair of her father, the curls and the features of her mother. Unfortunately, she doesn't have any special ability... Reiya, the youngest one is 12, but seems a lot younger and a lot of people usually think she's 8. This is also caused by her very special personality... Reiya barely speaks, she seems locked in her own world. She inherited the amazing memory of her mother, but she's currently unable to release the information she absorbed in books. She spends almost all her time reading: she knew how to read at the age of 3, yet she hadn't pronounced any word. Now she only speaks by quoting books. She's quite a tomboy in her appearance despite having inherited her mother's hair.
Unfortunately, the girl's parents disappeared mysteriously 3 years ago, and the girls swore to find them by taking over their parents' business.
Related deviations :